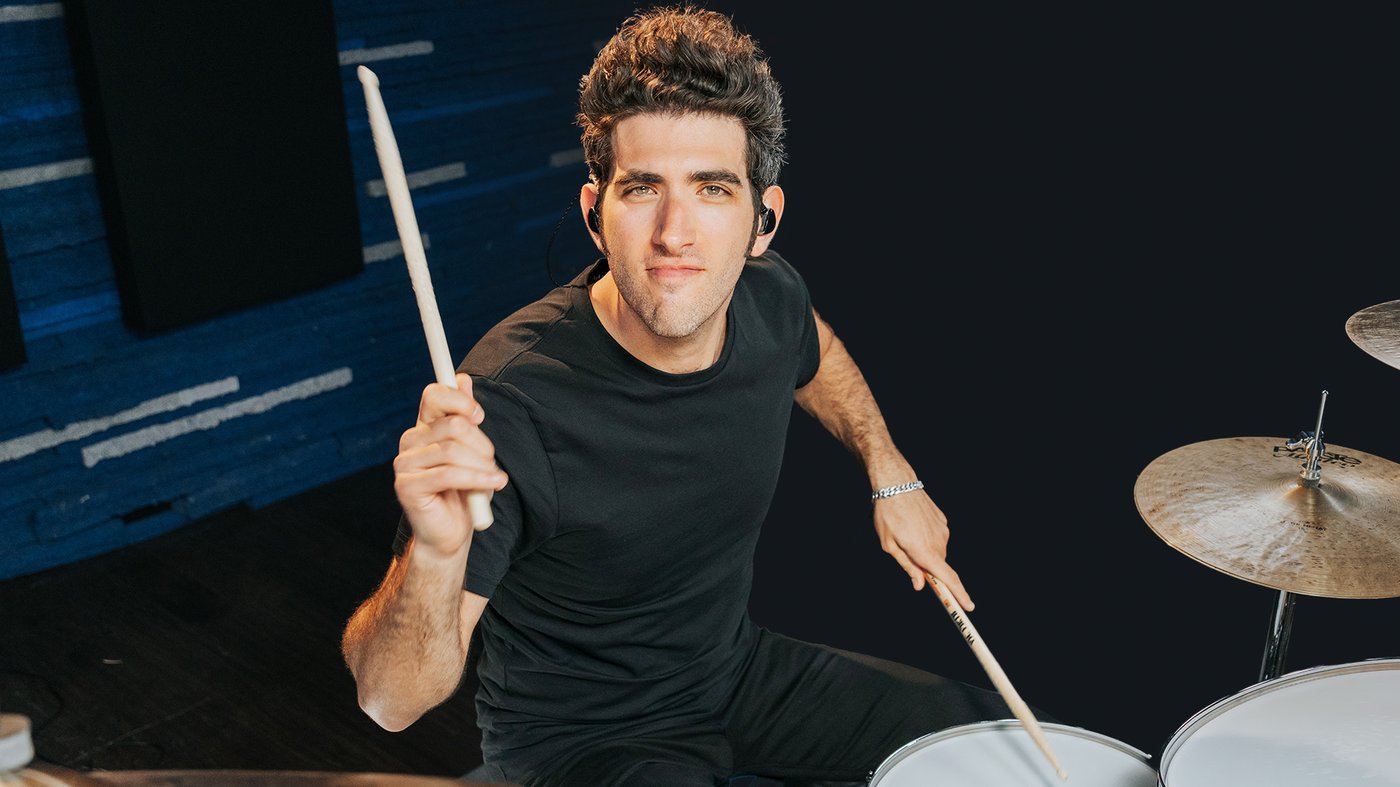 When you tell people you're a drummer, what's their typical response?
"Do you actually get paid?"
"Are you in a band?"
"What about your real job?"
They're always the same questions, and you might be asking them yourself. Getting gigs can feel like an overwhelming nightmare if you don't know where to look – and that might be why you're reading this right now.
There are countless ways to make money playing drums, from sessions and teaching to creating online content. You also don't need to stick with just one income stream; diversification will get you further at the beginning.
Neal Daniels is an LA-based sideman – which means he isn't in any bands, but makes a living playing with multiple artists. Self-described as a "supporting actor", Neal has worked with artists like Liz Phair, Rachel Platten, Booker T. Jones, Camila Cabello, Matt Nathanson, LP, Post Malone, Dua Lipa and many more.
If Neal can do it, you can do it. The live gigs are out there, whether you're happy playing with a local cover band or aiming for top touring opportunities.
Here's how to make your gigging dreams come true.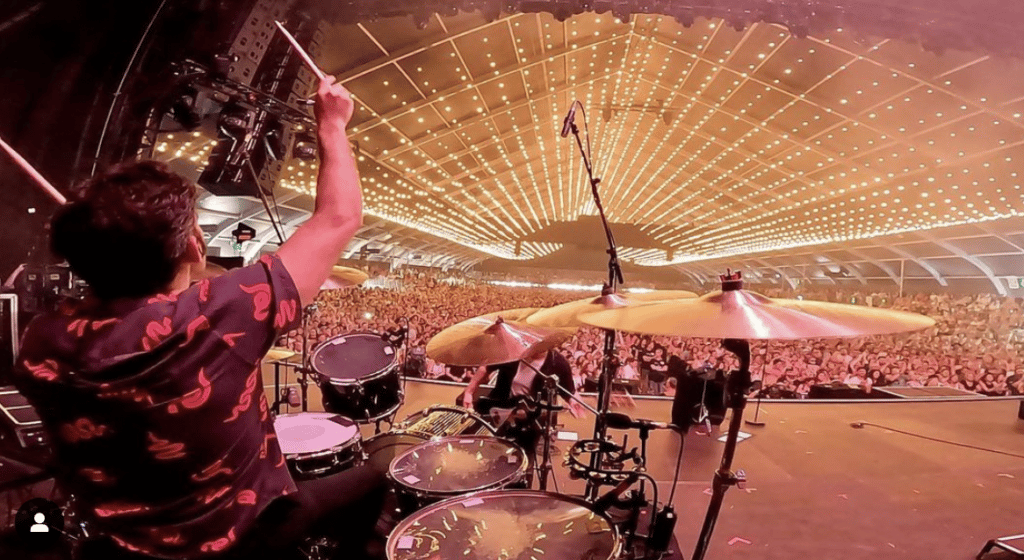 How to get auditions
Share your drumming on social media
Even if your goal is to get live gigs, most networking starts online these days – and like it or not, social media is the best way to share your drumming portfolio.
Neal suggests going into it with the mindset of posting what you want to be doing, not necessarily what you're currently working on. If you want to get a pop gig, share videos of you playing pop songs.
If you've never done it before, here's how to make drum covers.
Meet as many people as you can
One of the biggest cliches in the music industry is that "it's all about who you know".
But it's cliche for a reason.
Most of Neal's opportunities have come from referrals because the more people you have in your circle, the more gigs you're going to get. It doesn't matter if you're the world's best drummer if you're a lone wolf.
"If you're in your practice room 8 hours a day…no one cares because no one knows who you are. Knowing more people will get you more gigs than playing more notes."
Rich Redmond says "Someone's going to get the gig. Why not you?" Read Rich's story about how he became the drummer for Jason Aldean.
Go to where the gigs are
It's easier said than done, but moving to a city like LA or Nashville could snowball your drumming career if you're willing to put in the work. When Neal first moved to LA, his goal was to meet one person every day, whether he was "shaking hands" or going out to watch someone else perform.
He had to rent a car and borrow a friend's drum set to play gigs that paid little to nothing – but these small gigs led to bigger opportunities, a deal with Gretsch and the career he enjoys today.
Rascal Flatt's drummer, Jim Riley, couch surfed while he tried to break into the Nashville scene. Read his story here.
Competition is high in big music cities, but the rewards will be bigger. If you aren't about the hustle life, you can still be successful in a smaller market as long as you're putting yourself out there.
How to learn songs for auditions
Every musician learns differently, so this may not work for you. But Neal's system for how he prepares songs for an audition consists of three steps:
Chart the song by writing out its structure
Practice while looking at your charts for reference
Practice again with no charts
For a deep dive on how to learn songs on drums, click here.
If you're new to learning songs, you might want to practice with some of the most popular drumming anthems. You know, the ones you'll hear that incredible wedding band or bar cover band playing.
Drop your email below and we'll send you practice tools and sheet music for 100 of the most popular drumming songs (for free):
How to nail the audition
One of the biggest misconceptions in drumming – and in all music, really – is that being technically advanced will increase your chances of getting a gig. So drummers practice their chops night and day, showing off when they sit down on a music store demo kit and posting their crazy licks online.
While that's awesome – and can impress your friends, family, and other drummers – it's not enough to secure your golden ticket.
If you've secured an audition for a band or artist, you should present yourself like you've already got the gig (with confidence, not arrogance).
Here's what Neal recommends:
Learn the songs exactly how they are. Get to know the specifics and note every detail of the parts. This isn't the time to embellish or get creative. Make the rest of the band sound good.
Be on time. An audition isn't just a space for you to show that you're a competent drummer – it's where you'll demonstrate that you're also reliable and a good hang.
Dress for the job you want. For example, before Neal's audition with LP, he noticed she had an eye for fashion – especially high end boots. So he wore nice boots to his audition, and LP made a positive comment about them. Any excuse for a positive interaction with the artist is another potential point for you.
The greatest lesson Neal has learned as a session drummer is that playing for the song is the only thing that matters. Serve the song and you're one step closer to landing your dream gig.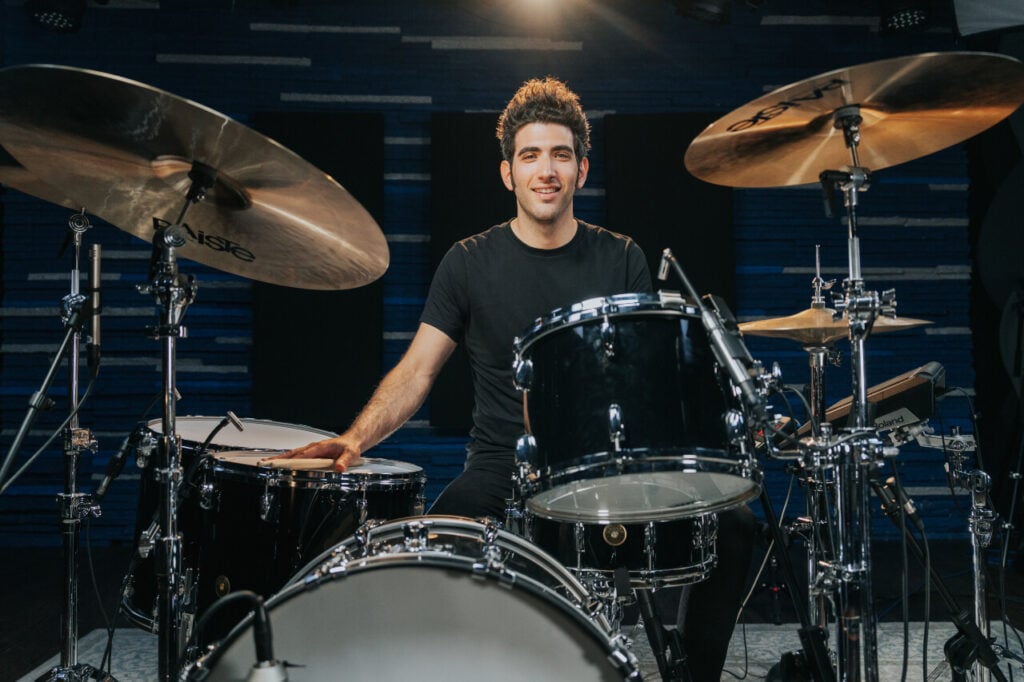 If you want to watch Neal Daniels' full lesson (complete with interviews, demos and full song playthroughs), watch the full video at the top of this page.
Lesson Index:
0:37 – SONG: "Why Can't I?" by Liz Phair
5:51 – What Does It Mean To Be A Sideman?
10:13 – Misconceptions About Touring Drummers
12:51 – How I Got The Gig w/ Booker T. Jones
14:56 – How I Prepare For Auditions
18:36 – Playing for LP (Laura Pergolizzi)
23:34 – Using Social Media To Get Gigs
26:33 – SONG: "Fight Song" by Rachel Platten
31:46 – Learning Songs For Auditions
40:10 – Know Your Gear
42:42 – Q&A
49:30 – SONG: "Girls Go Wild" by LP
Neal Plays:
Gretsch Drums
Paiste Cymbals
Vic Firth Drumsticks
Remo Drumheads
Follow Neal:
Instagram
SHARE THIS: