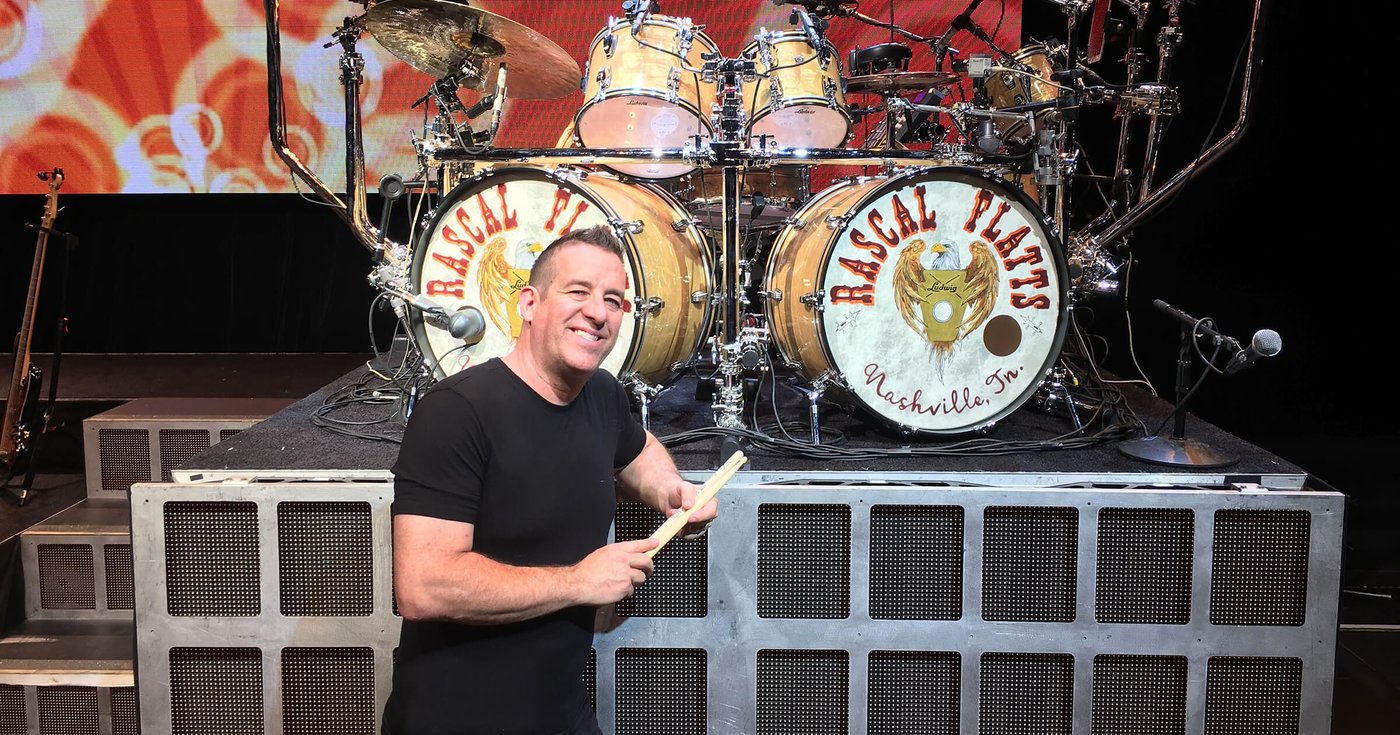 On a Friday afternoon in 1992, Larrie Londin came to do a clinic at the University of North Texas where I was a student. Larrie had played with Elvis and worked with artists like Adrian Belew, Steve Perry and Journey, and he was the absolute session king in Nashville at the time. Basically, he was doing what I wanted to do, and I felt like I had to meet him.
So I showed up to the recital hall around 10 o'clock in the morning, two hours before the clinic. There was Larrie, setting up his drums. I introduced myself and told him that I was interested in moving to Nashville after I graduated. He was very receptive. We shared stories, and I told him I'd done some of my first country gigs. Larrie gave me his number and said to call him when I got to Nashville. He wanted to take me on a recording session and show me what it was like. I was really struck by how generous he was. He didn't think about a young drummer wanting to move to town as competition, and he had a real nurturing teaching spirit.
Liberty Devitto and Bob Zildjian from Sabian were there, as well as Dom Famularo, who I ended up sitting beside. I remember seeing Larrie put in his in-ear monitors, which I'd never seen before. He was playing with tracks and sounded great.
A couple of songs in, he was doing a single stroke roll on the snare drum and started leaning back. He kept leaning until he fell over, knocking down the hi-hat with him. It was clear that something had gone terribly wrong, but nobody really knew what, except for Dom. He ran from 20 rows up – jumping over seats because there was no aisle in the center where he had been seated – and was the first to Larrie's side.
He was unresponsive.
It turned out to be a medical situation that Larrie never recovered from. I was essentially the last person to have a lengthy conversation with him. But that conversation had inspired me so much that I knew I had to move to Nashville.
–
After graduation, I took a job teaching percussion for a local school district. It was really rewarding work but I knew that it was keeping me from my ultimate goal of being a professional musician. Much to my mother's dismay, I quit that job after one year and moved to – of all places – Kansas City. I had an opportunity to work on a cool record and do some gigs, but when I realized there wasn't a lot of money in it, I got a job at a local drum shop.
One day, the shop received a call: they needed someone over at the Jimmy Dallas club, a dive bar in Kansas City. Everyone else in the room was asked if they were available, and when they all said no, they asked me.
I went and played that night, and it turned into two years of playing country music in a bar where I was in my 20s and everybody else in the band was 50 to 70 years old. At that time I didn't know the music, but they were getting a young, enthusiastic drummer who wanted to learn. I was getting my country music education.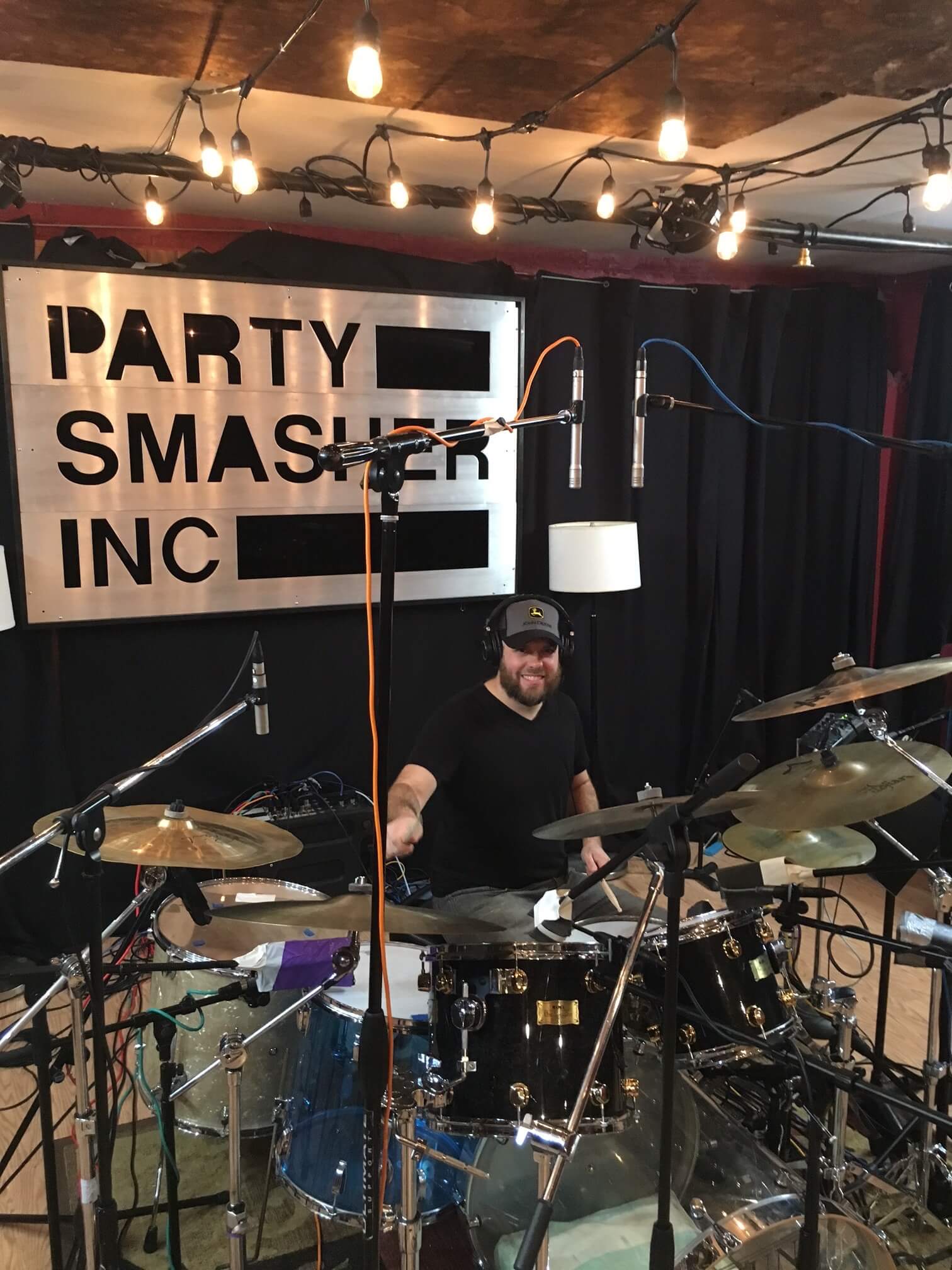 By 1997, I realized that it was time to move to Nashville.
In classic Jim fashion, I didn't have a great plan. I decided to get in my truck with my drums and my dog and move to town.
My first day in Nashville, I was standing at the front door of this drum shop (not Forks) when the owner showed up. He looked at me kinda funny.
"Hey, I'm Jim Riley," I said. "I met you at the summer NAMM show this year. I was working for Kansas City Drum Works."
"Oh, yeah – what's up?"
"I'm looking for a job."
"Well, as your luck would have it, we just let somebody go. Do you have any sales experience?"
"Yes, I do."
I interviewed with his manager, who ended up hiring me. I told the owner I didn't have any place to stay. I can't believe I asked him this: "Would you mind if I just stayed at the shop until I've got my feet under me?"
99 out of 100 people would've told me no, but this guy said, "Yeah, no problem." At the time, I thought this guy must be crazy to let me stay at the shop, but I was certainly grateful. They were literally locking me in the store, just like in that movie Sling Blade! After a few days, they gave me a key. There was a shower and a microwave oven so I had basically everything I needed to survive. My poor dog would spend my work day out on a hill next to the shop under some trees, where I'd feed him on my breaks and make sure he had enough water. At night, I would go into a practice room, throw some soft hardware bags on the ground, and that's what I would sleep on.
 
At night, I would go into a practice room, throw some soft hardware bags on the ground, and that's what I would sleep on.
 
One day, I got a call. The shop had suddenly been shut down. I later found out the owner had been smuggling drugs from Arizona to Nashville – inside the drums! I always wondered why they wouldn't let me deal with the custom orders, and I guess that's why.
The owner went to prison, and I was homeless.
I was playing gigs and making connections, so there was no way I was giving up on Nashville. I decided I'd just camp out in my truck. I had my dog who would bark her head off if anyone so much as looked in the window, so I felt pretty safe. There was a club called 16th Avenue Cafe up by Music Row. It had a big, well-lit parking lot, and that's where I camped out.
I didn't have a cell phone, but I had a beeper. And I remember Rich Redmond left me a message asking for a favor. I called him back and he said he was going out of town for a few weeks and needed someone to watch his cat.
If your cat's living inside, I definitely want to watch your cat!
So he gave me the keys to his apartment, and the dog and I moved in for two weeks. When Rich got back into town I asked him how much rent was. I gave him half of that in cash and told him I was his new roommate. We lived together for several months.
To make rent, I worked at Pearl Drums on the loading dock. But I started getting more opportunities downtown, so I quit and spent the next year playing local gigs, mostly on Lower Broadway and Printer's Alley. A bass player I knew from a club called Legends beeped me one day. "I think I've got a gig for you."
I wondered where it was. Is it on Broadway? Is it at The Fiddle?
"I just got the gig with an artist named Mark Chesnutt, and I think I may have gotten you the gig too."
"What do I have to do? Who do I have to call?"
"You don't have to do anything. Just tell me where these guys can come watch you play."
"Well, perfect…I'm playing Sunday night at the Broken Spoke."
The guys from Mark Chesnutt's band came and watched. They gave me the set list and the board tapes, shook my hand, and said they'd see me in two weeks.
My first gig with them was on the first season of The View with Barbara Walters. It was my first time using in-ear monitors, my first time using a rental kit, and my first gig on live TV, so I was freaking out. Everyone I know is going to be watching me. Right before we started, I could see the stage manager counting down "10, 9, 8, 7…" and I realized that the only sticks I had with me were the ones in my hands. If I broke or dropped one, I was completely screwed. I held on to them for dear life. Well, I didn't break or drop a stick, so I was able to survive the day.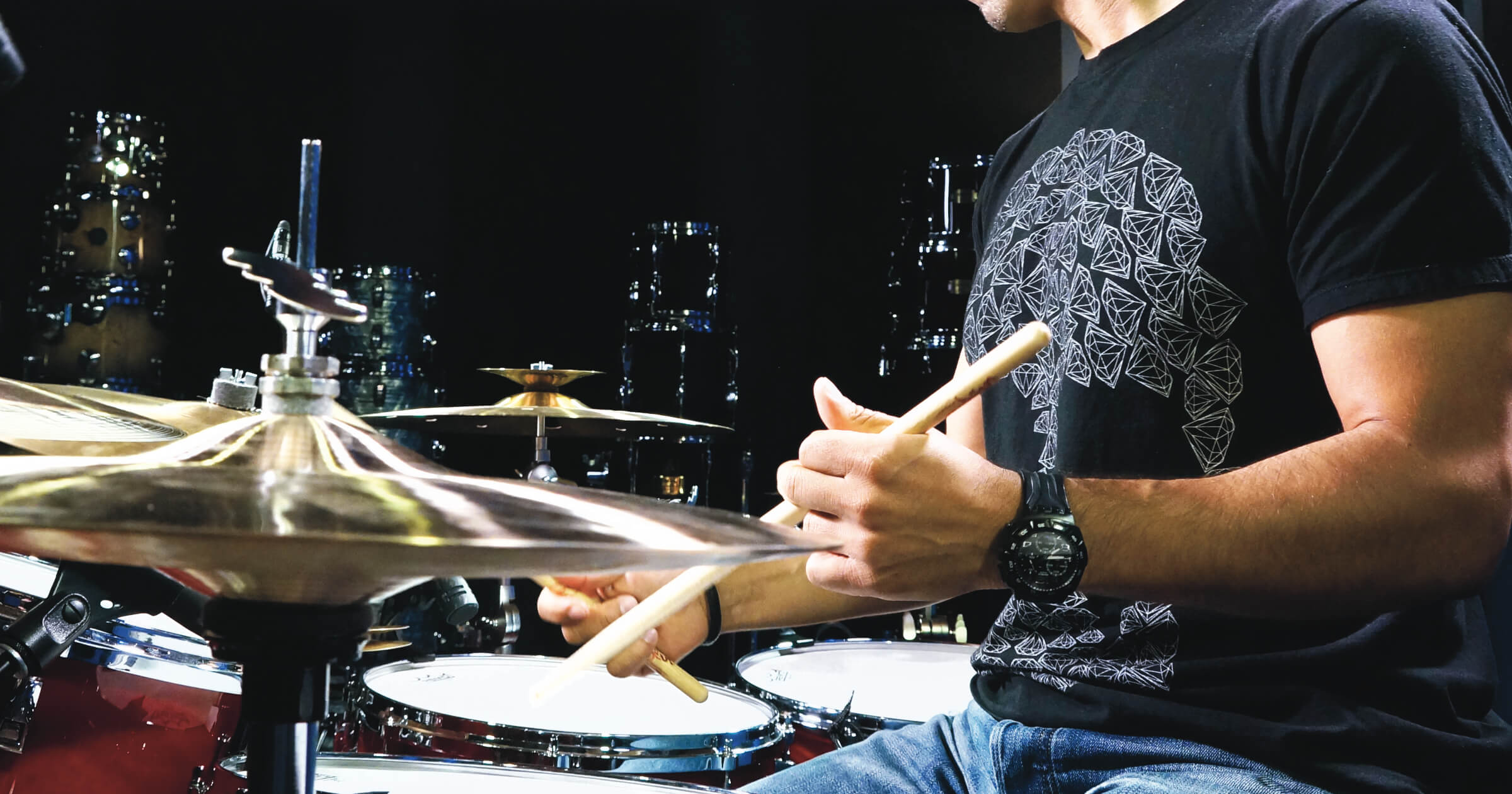 I played with Mark for two years, and also worked with Hank Williams III doing rockabilly, punkabilly stuff. It was a lot of fun. But while I was with Mark, I thought to myself, y'know, the biggest days of his career are behind him. I had missed the 10,000 seat arenas, and all but the last of his number one hits. During the '99 Crown Royal tour, I had some friends in the opening band. Jay Demarcus was playing keyboards, and he had hired Joe Don Rooney to play guitar. They would watch me play with the headliner every night.
On Tuesdays, Jay, Joe Don, and Gary (LeVox) were playing $40 gigs at The Fiddle & Steel Guitar Bar, and I was one of the drummers they were using. They told me that if they got a record deal, they would love to have me playing with them. Later that year, Jay called me and said, "I know you have a great job with Mark, but if you want to take a chance on us we would love to have you." I told them I was very interested but I wanted to hear the music first. We all agreed to have lunch and talk about it.
After lunch, we went to Gary's truck where they played me the tracks that got them their record deal. I immediately said "I'm in."
Starting fresh with Rascal Flatts was a huge risk. Everyone told me I was crazy for leaving an artist with a ton of number one songs to go play with my buddies from the clubs. I was going from a tour with two buses and a semi truck to one bus with all of the gear in the bays. We didn't even have a trailer. If the first single failed, it could've been over before the summer began.
 
If the first single failed, it could've been over before the summer began.
 
It was a blast starting at the bottom and working our way up. I learned so much along the way. By 2006, Rascal Flatts was the most digitally downloaded artist on the planet. We were playing the Grammys, the American Music Awards and were headlining our own 21-truck, 7 bus tour selling out venues like Staples Center and Madison Square Garden.
We're now 20 years into this, and I'm still having a great time. The level of musicianship from top to bottom is so inspiring, and the energy and live chemistry is just phenomenal. Every year we try to outdo ourselves as we put together the next tour. It's amazing to be two decades into it and feel like we're still at the top of our game.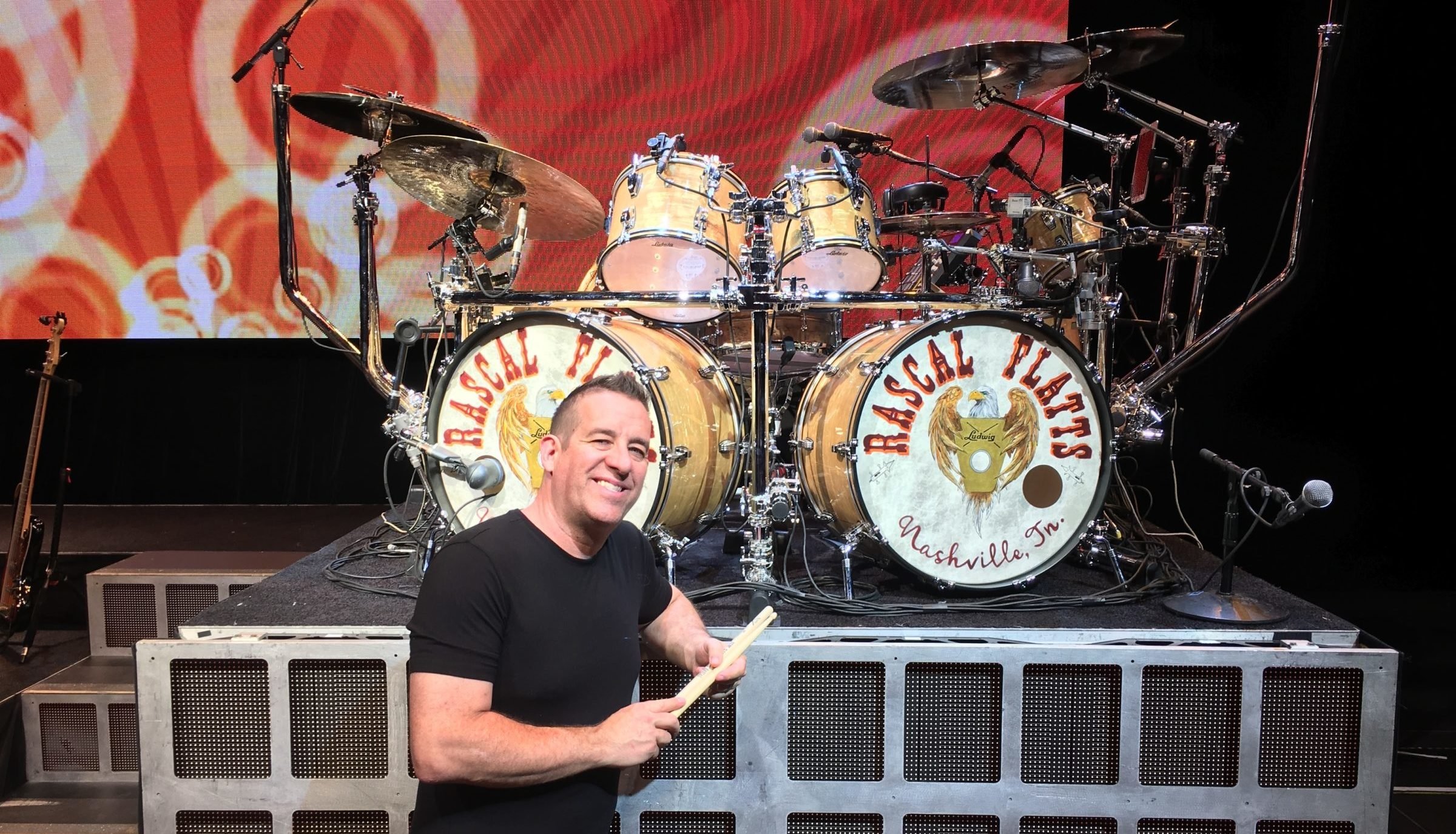 I understand that not everyone is going to land their dream gig after being in town for only 3 years like I did, but the bottom line is this: if you have a dream, you have to go after it like your life depends on it – because in a way it does. My friend Rich Redmond could've let himself get frustrated that he had not landed a big gig as quickly as I did. Instead, he worked his ass off cultivating in-town work playing showcases and recording demos. One of his demo clients was Jason Aldean, and that has worked out pretty well.
That's also why I admire the careers of guys like Seth Rausch (Keith Urban) and Tracy Broussard (Blake Shelton). Both did multiple tours opening for Rascal Flatts with different acts over the years before they ended up landing the monster gigs they have now.
I grew up in Massachusetts, about as far from country music as you could get. When I moved to Nashville, I may not have looked like a country guy – with my hair halfway down my back, sporting a goatee and earrings – but when I played, people could hear that I really understood the music. Those two years I spent in a dive bar in Kansas City were just as important to my career as the time I spent studying music at UNT.
One of the keys to my success has been my ability to comfortably play across all genres. The truth is, my desire to play music for a living exceeds my loyalty to any particular genre. If you want to become proficient at a particular style, you must first respect it, then study it. Only then will you learn the nuances of the genre that will help you succeed.
We all have different definitions of success. For me, it is being able to support my family by playing, teaching, writing and recording music. At the end of the day, if I'm playing great music with great musicians…I'm happy.
---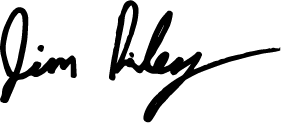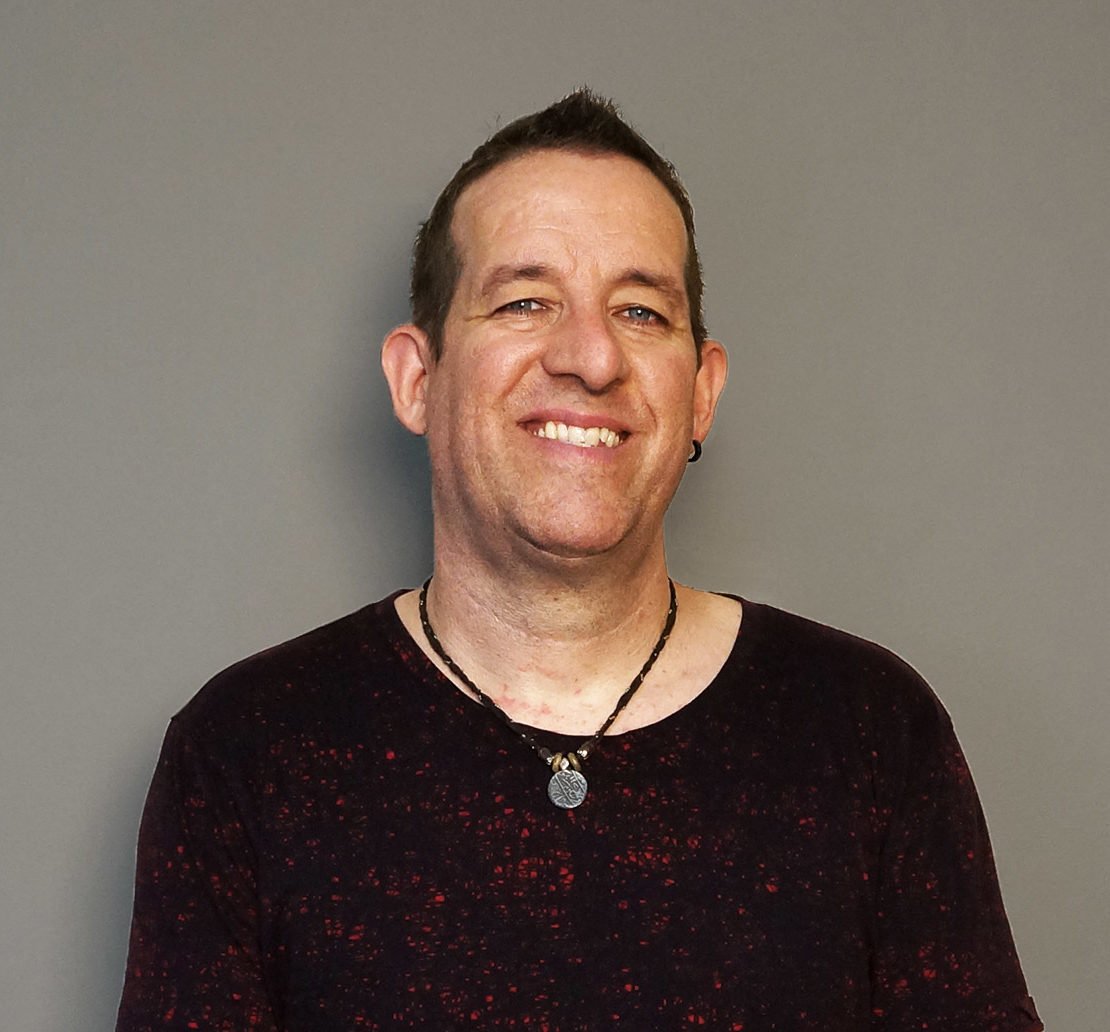 Jim Riley
RASCAL FLATTS
SHARE THIS: