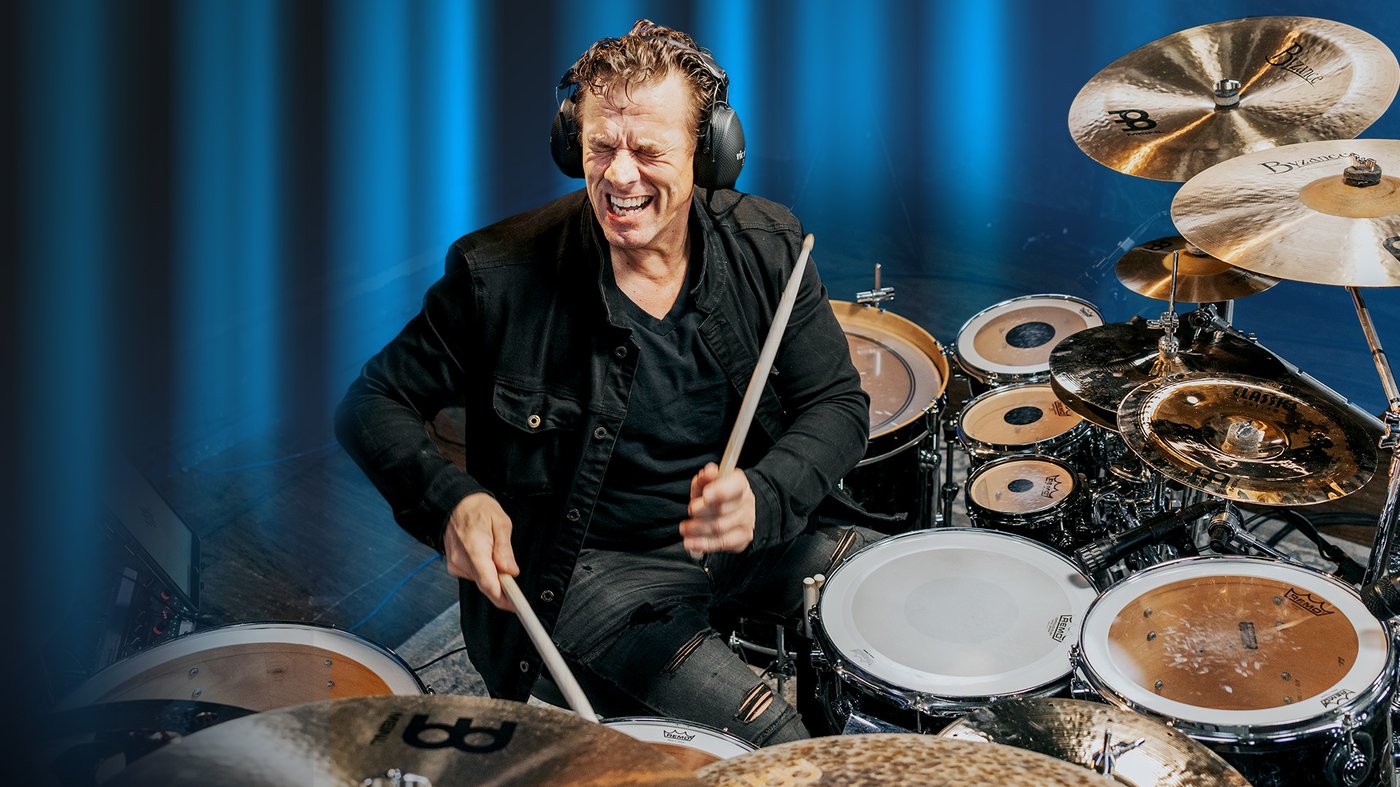 Drumeo loves daring drummers to learn songs on the spot – especially if it's in a style they don't normally play. International clinician Thomas Lang is one of the only pros we've challenged who really isn't confined to one or two genres: he plays everything from fusion to metal.
We asked him to learn "Lux Æterna" from Metallica's 2023 album 72 Seasons. As fast as possible.
(He'd never heard the song before, but we did let him listen to the original drum part to see if he could quickly replicate it!)
Thomas first uses active listening to study the song's form, intensity, patterns and more. He also writes down notes about the structure, a few hits/kicks/rests, and any cues on what's called a "lead sheet". It's also called "charting a song".
Here's Thomas Lang's drum chart for "Lux Aeterna":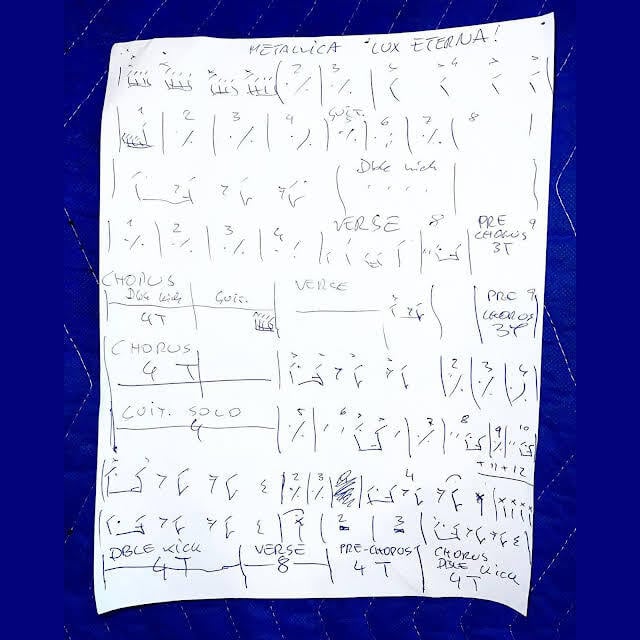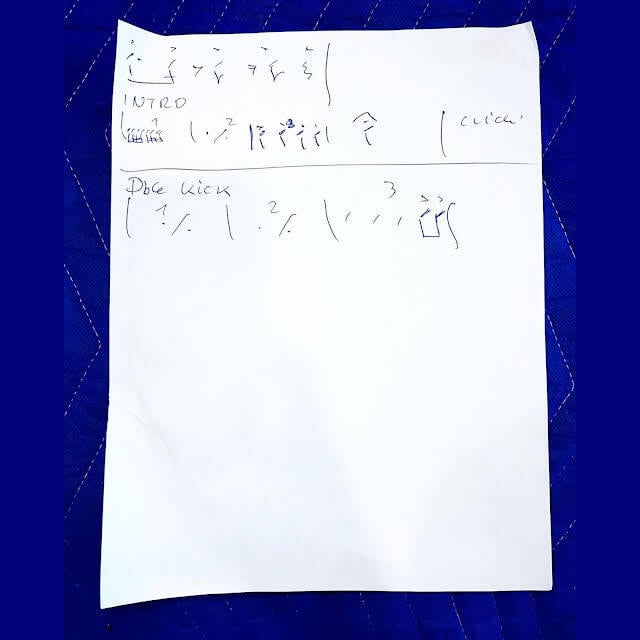 Get the full transcription and drumless track of "Lux Aeterna" (and 5000+ more songs) inside Drumeo. Try it for 7 days free!
We've challenged other pro drummers to play songs after hearing them once. See how they did here:
SHARE THIS: