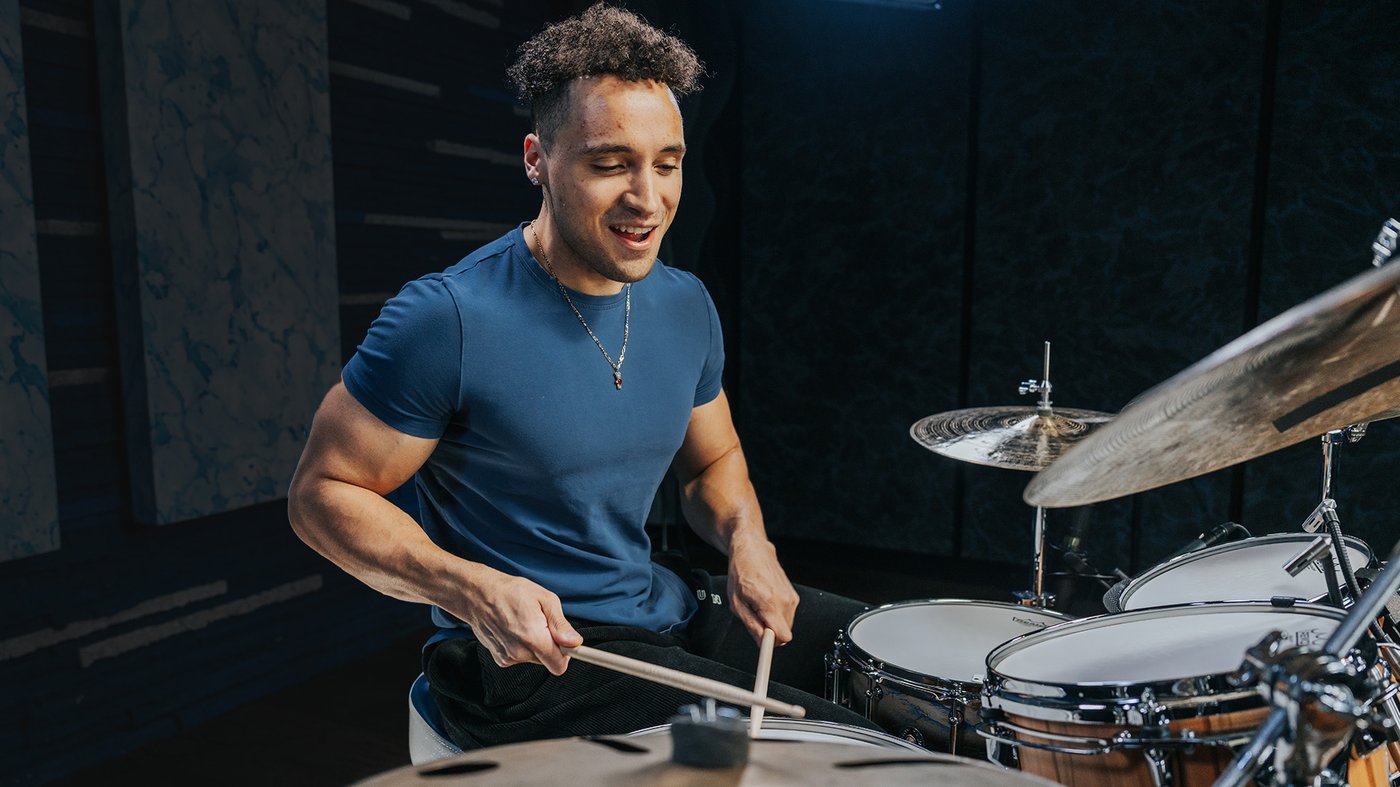 We all want to play faster, right? Or if not faster, at least better?
This workout is only for drummers who want to build speed, accuracy, and endurance. If that's not you, well…that's okay.
But if you're trying to reach the next level of drum-ness, ZackGrooves' paradiddle chops workout will help build fluidity around the kit.
If you don't know what a paradiddle is, the sticking is RLRR LRLL – and it's one of the most important rudiments every drummer should learn.
Whether you're playing it on the snare drum or moving it around the kit in a fill or groove, paradiddles have a billion applications.
Zack will get you adding paradiddles into a drum beat and set you up with a foundation to groove better, build chops…whatever your goal is.
What are chops?
The modern definition of "drum chops" is linear patterns (or hand/foot combinations) played quickly around the kit. Typically, no two notes play in unison.
If you can play single strokes and double strokes and have a good grasp of drum independence, you'll enjoy this workout. And it takes less than 10 minutes to play through it!
Here's the sheet music to help you groove with Zack. Keep in mind that he leads the final paradiddle with his left hand on the snare.
This is a great workout for an intermediate drummer (or an experienced beginner). Just slow the video down if you need to lock in the groove or read the sheet music first.
If you feel like showing off, go ahead and speed up playback!
This is only a small sample from Zack's new workout-based Drumeo course, 30-Day Chops. Like following a fitness instructor, you'll play along for 10 minutes a day – every day for a month – adding a few notes at a time.
After 30 days, you'll be able to play tasty linear grooves and fills with the best of them!
Chops aren't as hard as they look. When you sign up for 30-Day Chops, you'll also get lifetime access to the program – so you can come back and go through the workouts anytime.
Join 6500+ drummers who have already signed up for the challenge!
SHARE THIS: