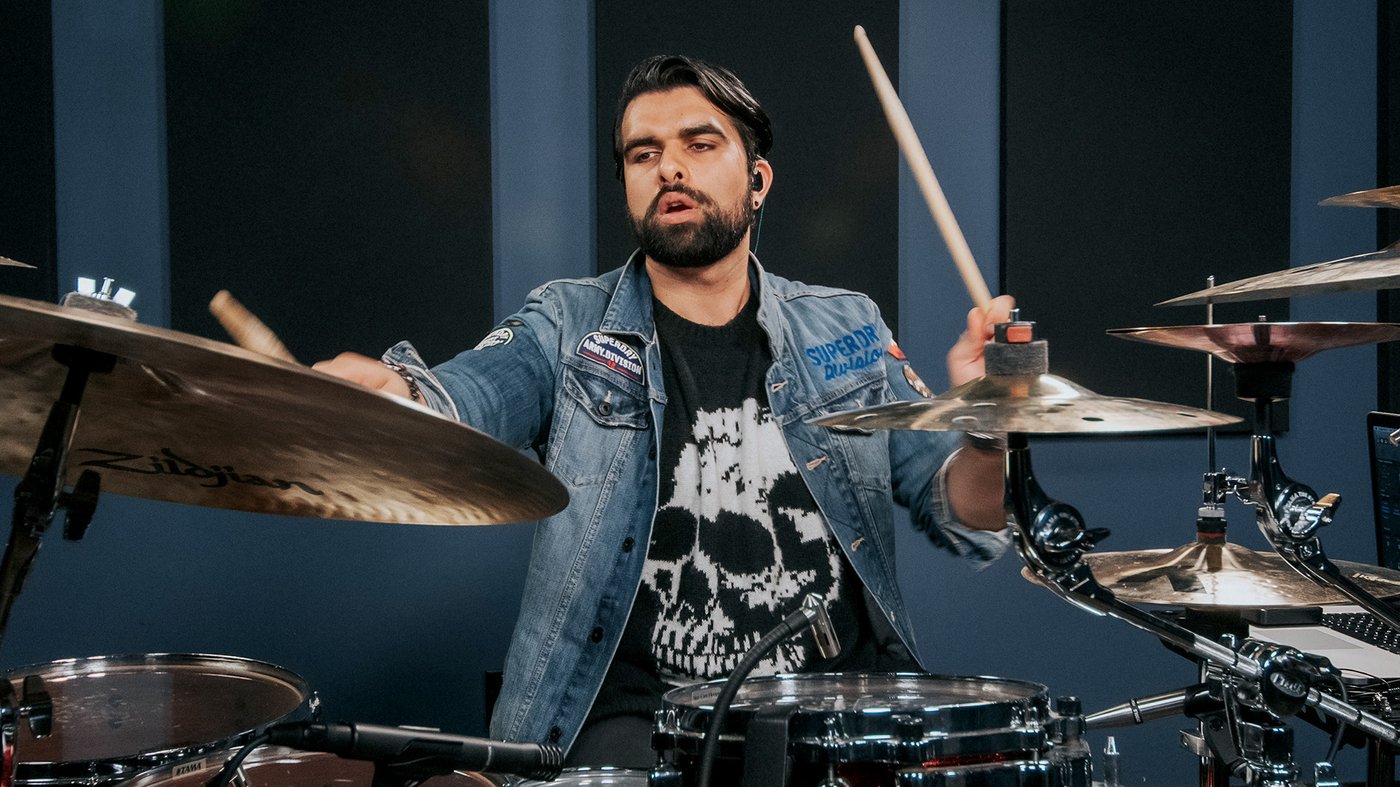 Why should drummers practice to drumless tracks? For one, it's easier to hear ourselves, and for two, they can make great practice tools.
You might choose a drumless loop over a regular drumless track if you want the melodies and patterns in the accompaniment to repeat. And Kaz Rodriguez is the king when it comes to composing tracks for drummers to practice and shed over.
You might know Kaz as the drummer for Josh Groban, Chaka Khan or his own band Command Z, from his previous appearances on Drumeo, or his compositions used by pro drummers around the world (including Anika Nilles, Tony Royster Jr., Aaron Spears, Chris Coleman…the list goes on).
Practicing to loops changes the way you feel the music, and gives you space to create and explore within an 8 or 16 bar loop. It's all about telling a story and seeing where else you can go.
In this free full lesson, Kaz shows you how to find your anchor and build around it, why to consider hybrid drumming and more.
Lesson Index:
00:00 – "Sahara" By Kaz Rodriguez (Performance)
06:15 – Introduction
08:54 – "Flashlights" By Alex Argento (Performance)
14:41 – How To Use Loops To Practice
22:42 – Adding Triggered Samples To The Kit (TM6 pro)
33:33- "Orbit" By Kaz Rodriguez (Performance)
41:47 – How To Know What's Appropriate
43:05 – Loop In 6/8 ("Nano" by Kaz Rodriguez)
49:46 – Kaz's Synesthesia
50:51 – Advice For Drummers
52:43 – "Hero 2.0" by Kaz Rodriguez (Performance)
Try these other play-alongs composed by Kaz:
Kaz Plays:
TAMA Drums
Zildjian Cymbals and Drumsticks
Remo Drumheads

Follow Kaz:
Instagram
Facebook
Twitter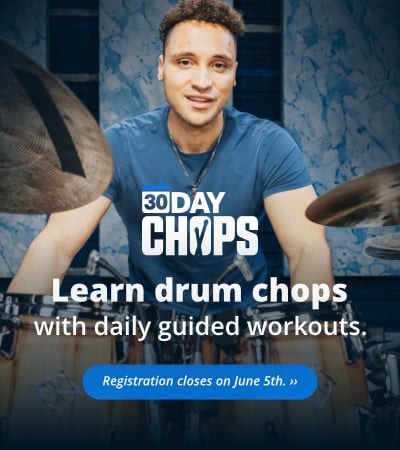 SHARE THIS: