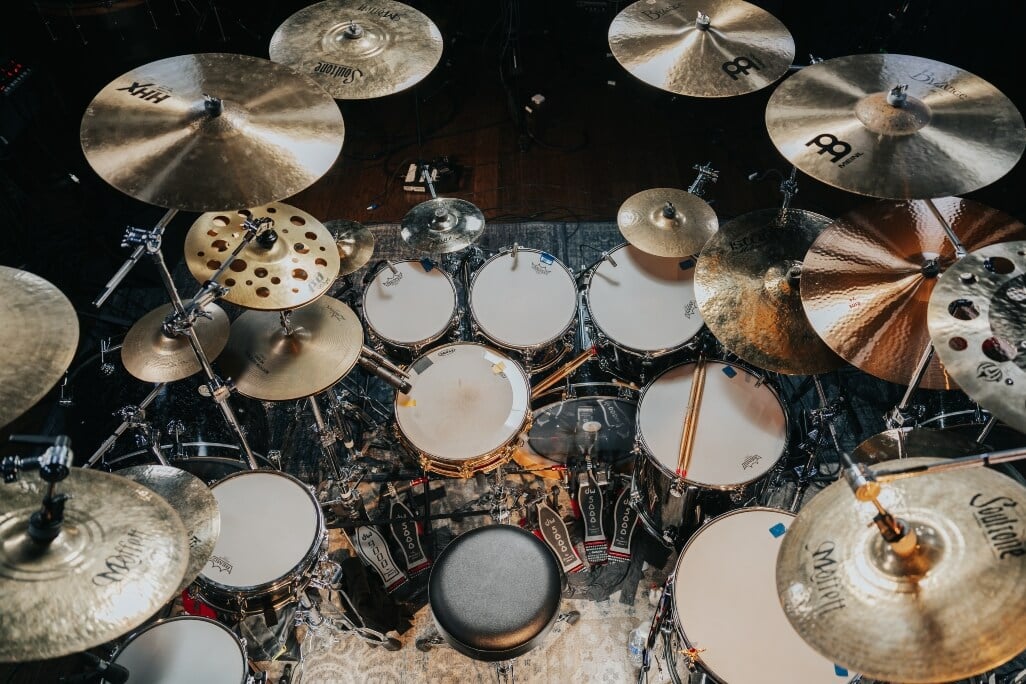 Cymbals are an essential part of a drummer's toolkit, adding character, dynamics, and expression to your playing. Choosing the right cymbals can greatly enhance your drumming experience and overall sound.
The team of drummers at Drumeo have personally tested all of these cymbals over the span of our careers and can vouch that every cymbal on this page will get your kit singing.
We've included some affiliate links – which means we'll get a lil' commission if you buy one of these cymbals – but we chose every product here. No one paid us to review these cymbals.
The four most popular cymbal companies are Sabian, Zildjian, Paiste and Meinl, so in this guide we're focusing on the brands and models you can easily find online or at your local drum shop (all prices here are in USD).
But there are a ton of awesome boutique brands out there, and after trying some cymbals at the store you might discover you love Istanbul Agop, Dream, SoulTone, or another small company.
New to the world of drumming? Check out our guide for what you need to know when buying cymbals.
The best crash cymbals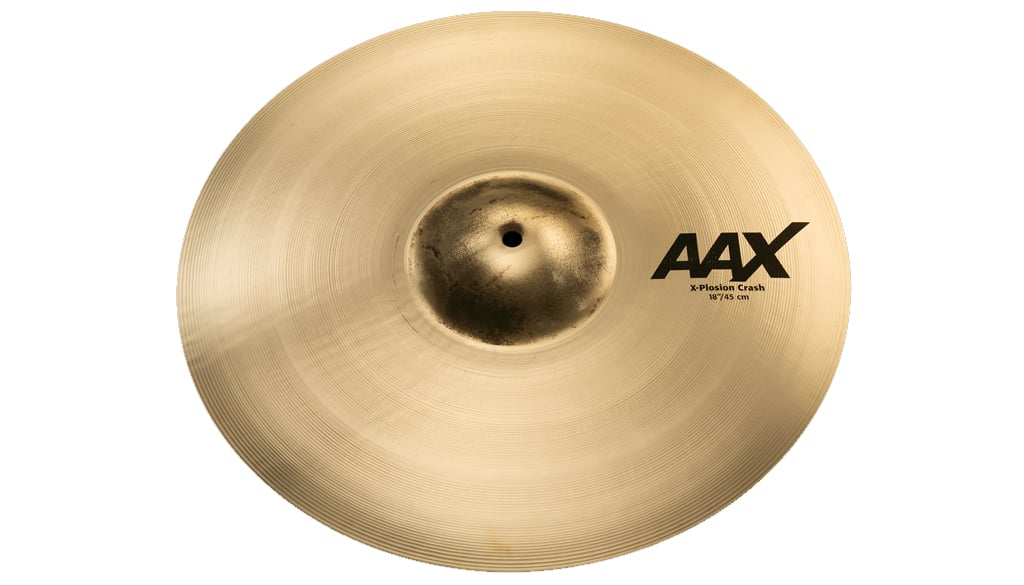 Diameter: 18 inches
Material: B20 Bronze Alloy
Best for: Rock, Pop, Fusion
Price: $329.99
Brace yourselves, because the Sabian AAX X-Plosion Crash is the bomb (pun intended). This 18-inch cymbal is thin, powerful, and ready to rock your beats to the stratosphere. This is one of the most popular crashes for metal drummers and it feels like cutting through butter. It doesn't have to be hand-hammered to sound great.
With amazing responsiveness and sustain but also the right frequency for punchy accents, we love the whole AAX line – you can't go wrong.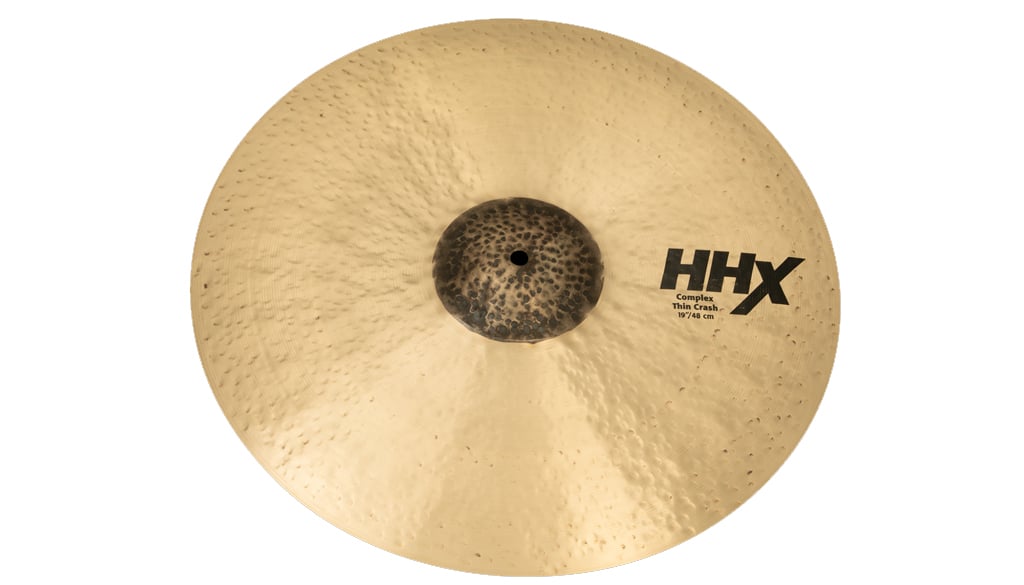 Diameter: 19 inches
Material: B20 Bronze Alloy
Best for: Jazz, Funk, Soul
Price: $459.99
Picture this: a crash cymbal that's as smooth as water and as versatile as a chameleon. That's the 19-inch Sabian HHX Complex Thin Crash. This cymbal combines the best of HH and HHX hammering techniques to deliver a buttery stick response, a ping that's earthy, and a wash that's glassy-hot.  It doesn't have as much attack as other HHX crashes, but that might be what you're looking for.
The Complex line is one of Sabian's later releases and has a dark, natural sound you might like for nuanced styles.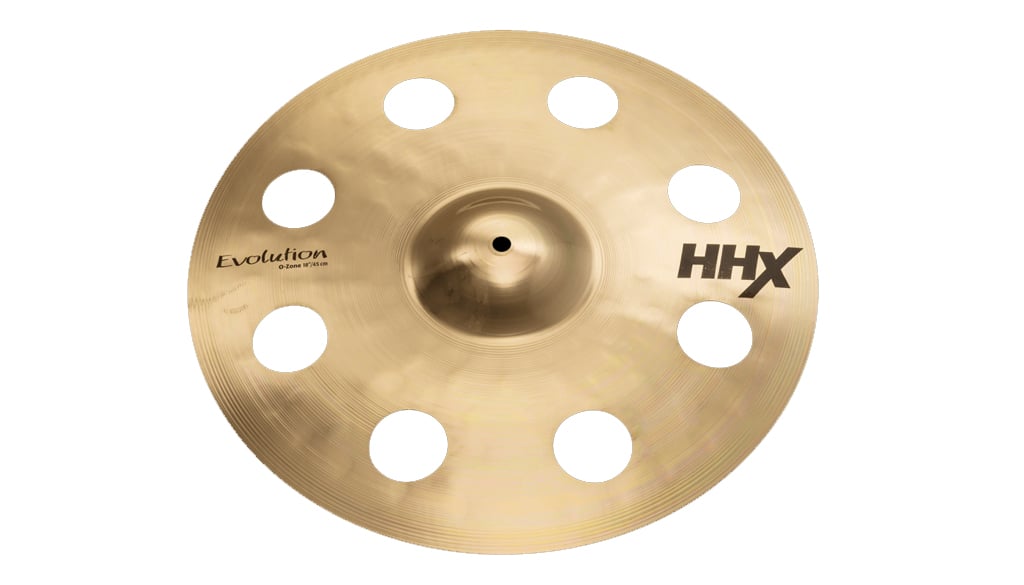 Diameter: 18 inches
Material: B20 Bronze Alloy
Best for: Rock, Metal, Experimental
Price: $439.99
This cymbal will elevate your drumming skills so high that you'll hit the ozone layer! Well, maybe not. But the Sabian HHX Evolution O-Zone Crash is a great cymbal. This 18-inch beast will fortify your drum kit with crisp, authoritative top-end power. Its dark and modern sound will make your beats stand out like a unicorn in a sea of donkeys.
With its unique sound, you might prefer to use it as an effects cymbal rather than your primary crash. But if you like a quicker, trashier sound with a cool sizzle and tons of attack, the O-Zone crash (and complementary O-Zone china) is awesome.
Diameter: 16 inches
Material: B20 Bronze Alloy
Best for: Pop, Rock, Alternative
Price: $294.95
Imagine your favorite French fry. Now imagine something even crispier than that. That's the Zildjian A Custom Crash cymbal (and no, we don't want to hear about how you think thick-cut fries are better). This cymbal offers beautiful warm overtones and has a quick response. Plus, its brilliant finish adds a touch of elegance to your kit.
It's one of Zildjian's longtime classics – most lifelong drummers have probably played one at some point or another, either on their own kit or at a gig. No 'best cymbals' list is complete without it.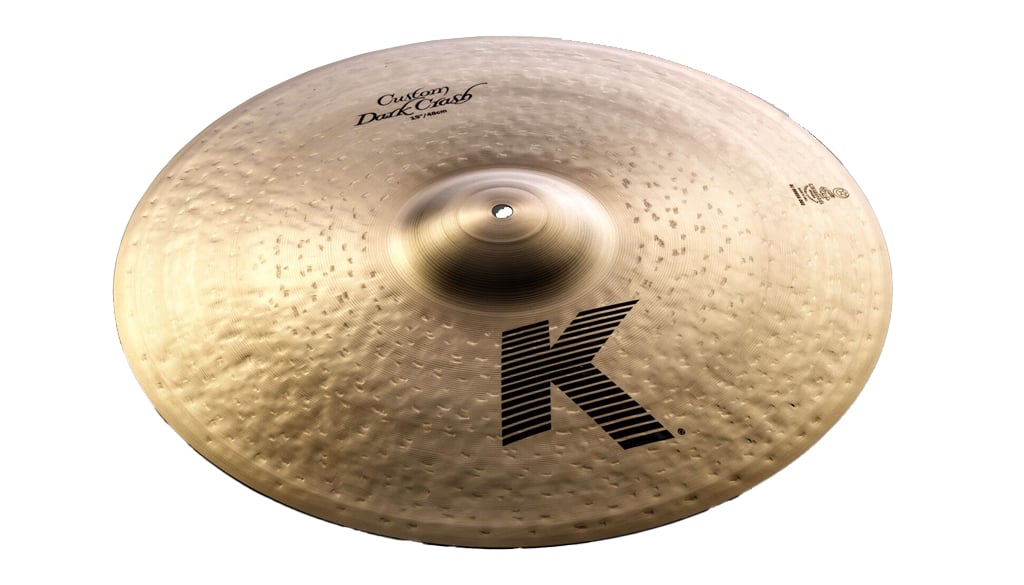 Diameter: 19 inches
Material: B20 Bronze Alloy
Best for: Jazz, Country, Pop
Price: $414.95
Are you ready to unleash the dark side of your drumming? The Zildjian K Custom Dark Crash has a mellow, dark sound and fast decay, and it adds a touch of mysterious character to your accents. Plus, what drummer doesn't want to sound dark and mysterious?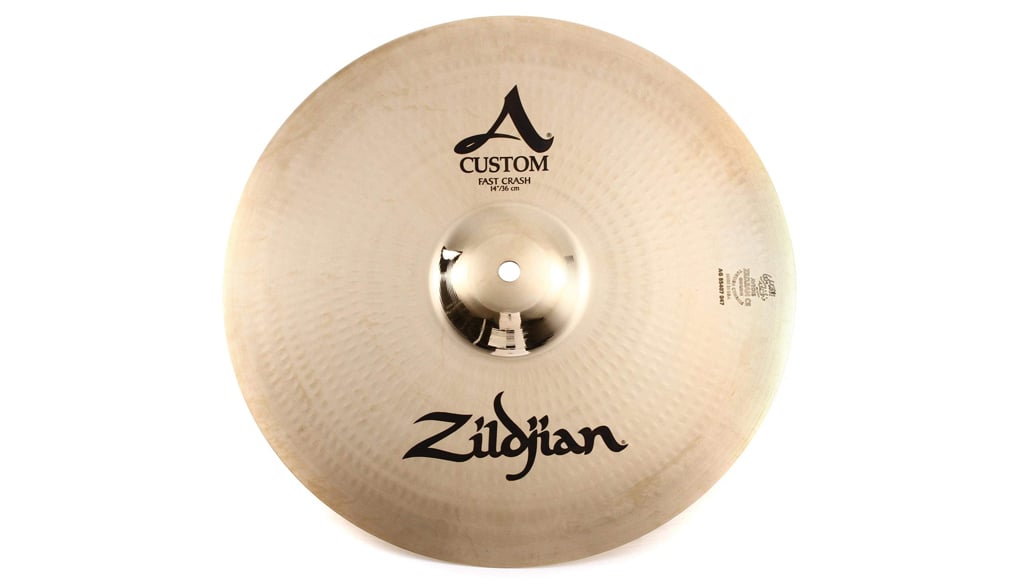 Diameter: 14 inches
Material: B20 Bronze Alloy
Best for: Rock, Pop, Punk
Price: $214.95
This cymbal has one of the quickest reactions on our list – it's right in the name! This 14-inch marvel delivers a strong musical attack with lightning-fast decay. It's paper-thin and perfect for any genre of music. 
Like a hybrid crash-splash (smaller than your typical crash but bigger than your typical splash), the 14″ Zildjian A Fast Crash will add a bright 'pop' to your setup.
Diameter: 20 inches
Material: CuSn8 Bronze Alloy
Best for: Rock, Metal, Punk
Price: $334.00
If you're just here looking for your standard rock crash sound, then this is the cymbal for you. It's warm, full, shimmering, and it delivers an even response with medium sustain.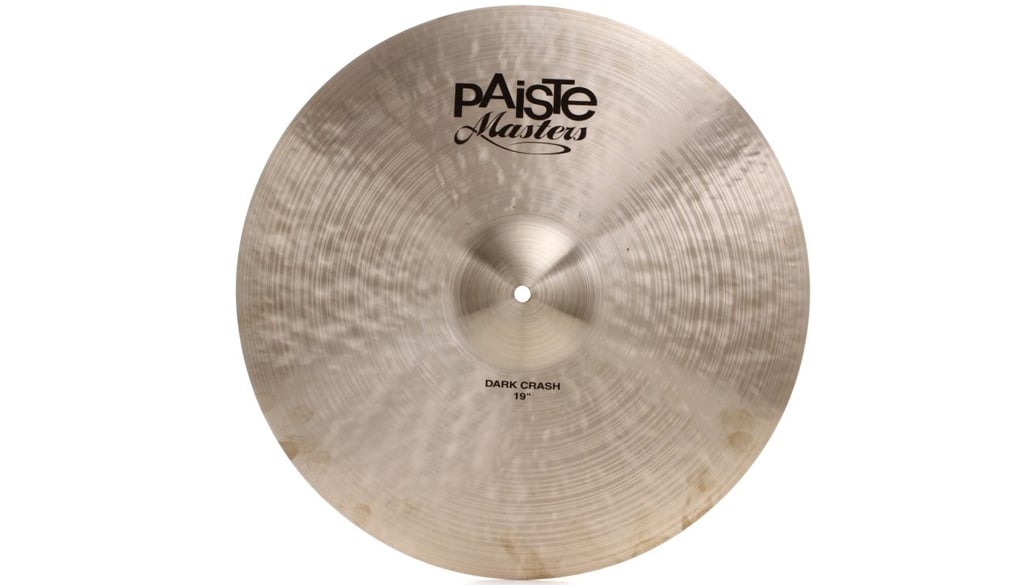 Diameter: 19 inches
Material: CuSn20 Bronze Alloy
Best for: Jazz, Blues, Soul
Price: $414.00
Picture this: you're in a dimly lit jazz club, and the band starts playing a sultry blues number. Enter the Paiste Masters 19″ Dark Crash, which adds a touch of velvety darkness to your drum sound. With its rich and harmonically complex sound, it's perfect for delicate ride patterns and mallet swells. It's a beautiful all-around cymbal that blends nicely into the soundscape.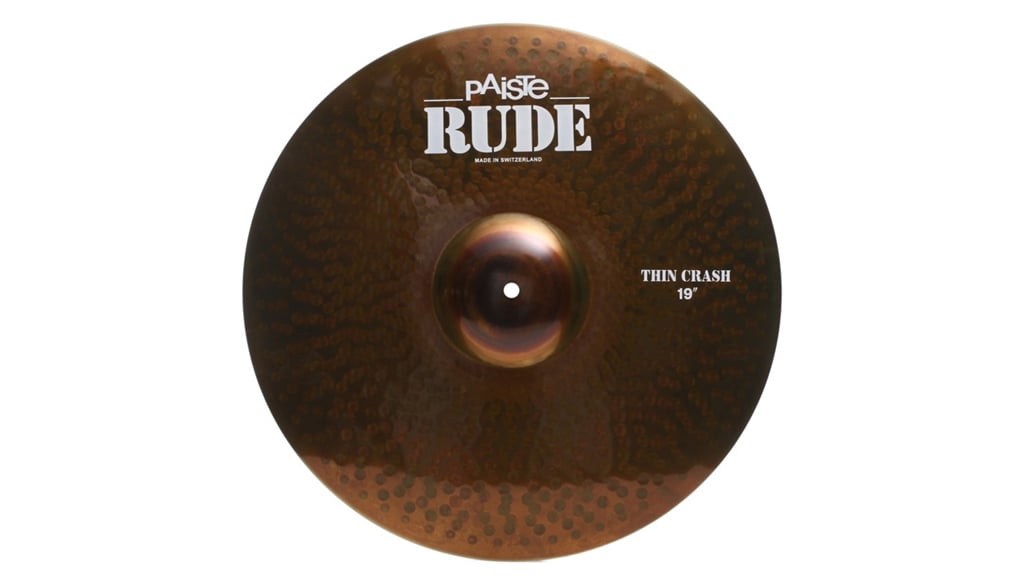 Diameter: 19 inches
Material: 8 Bronze Alloy
Best for: Rock, Metal, Punk
Price: $310.00
Despite its name, the Paiste RUDE Thin Crash is one of the more polite cymbals from this series. It has an explosive response, which makes it an excellent choice for punchy accents where a splash or traditional crash won't do. Its dark, throaty sound also makes it one hell of a wash cymbal for breakdowns.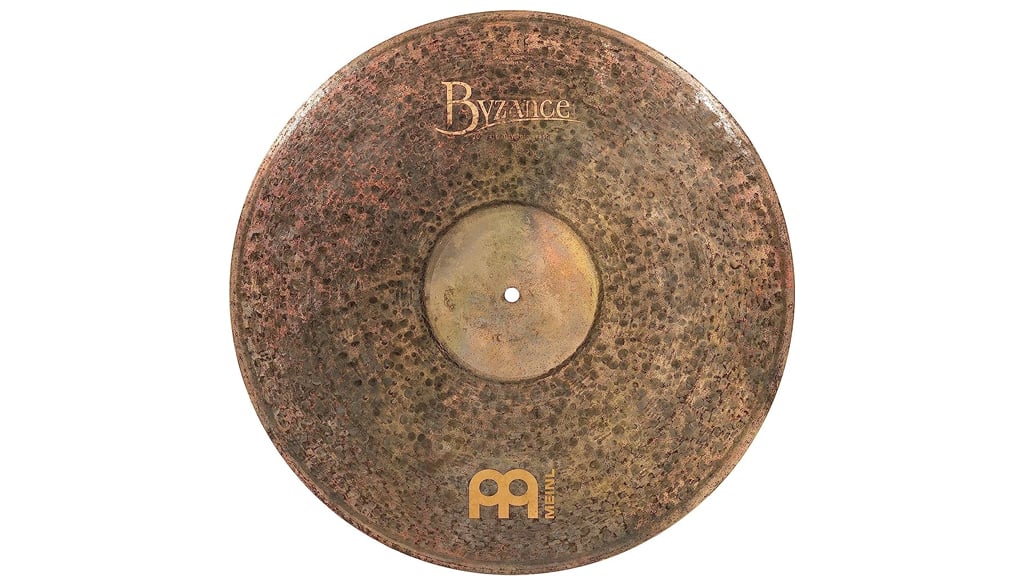 Diameter: 20 inches
Material: B20 Bronze Alloy
Best for: Jazz, R&B, Electronic
Price: $479.99
The 20″ Meinl Byzance Extra Dry Thin Crash is an ultra-dry, low-pitched cymbal that's loaded with trashy overtones, a soft response, and a crazy fast decay. These esoteric cymbals have some serious musicality and dynamic range, especially if you've got a lighter touch. And let's not forget about its raw, unlathed surface, giving it a cool and unique appearance that's sure to grab attention.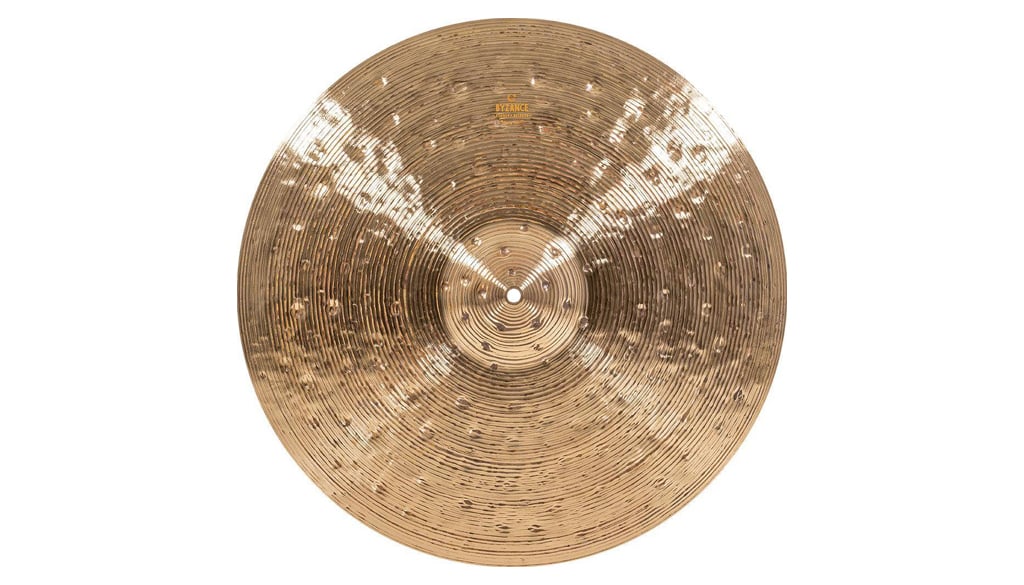 Diameter: 20 inches
Material: B20 Bronze Alloy
Best for: Rock, Metal, Progressive
Price: $569.99
This cymbal is dark, explosive, and incredibly versatile, making it a dream for those who love single-cymbal setups. When you want to crash, the Meinl Byzance Foundry Reserve Crash responds instantly with a musical quality that sings.
But that's not all—it's also a great ride cymbal. With its dry definition and rich undertones, it's perfect for keeping time and nailing those swing patterns.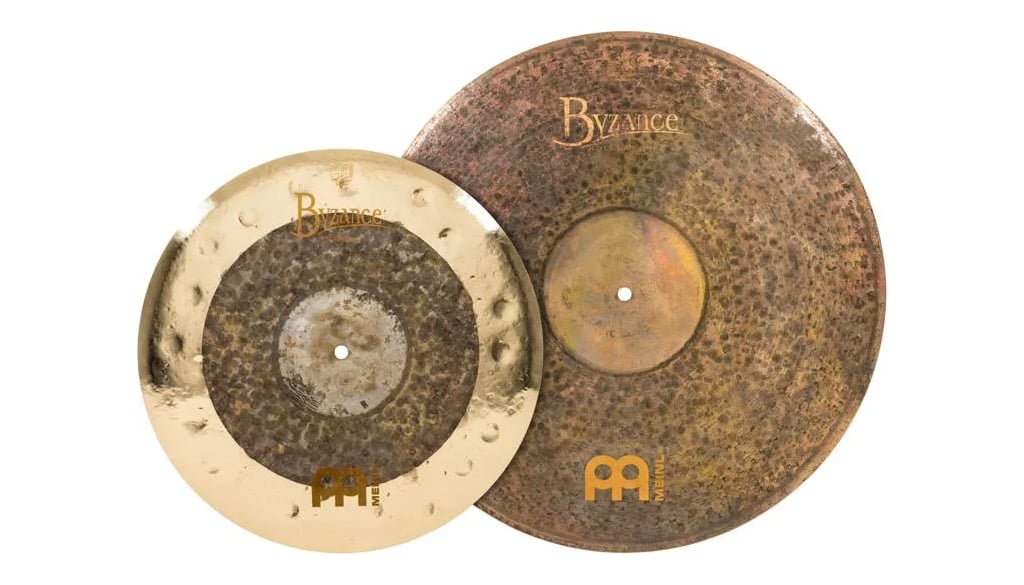 Diameter: 16″/20″
Material: B20 Bronze Alloy
Best for: Various
Price: $799.99 (two cymbals)
It can be tough to find a pair of crashes that are designed to work together, so we wanted to include at least one bundle. This one includes a 16-inch Byzance dual crash and a 20-inch Byzance extra dry thin crash. The dual crash brings the heat with its trashy explosiveness and a raw center that delivers killer tones. And the extra dry thin crash? It's all about that loud, low sound and lightning-fast decay.
No matter if you're rocking out, jamming some reggae, or diving into fusion, this bundle has got you covered. These crashes are versatile enough to carry you through any gig or studio session, and the 20″ crash makes a great-sounding ride as well.
The best ride cymbals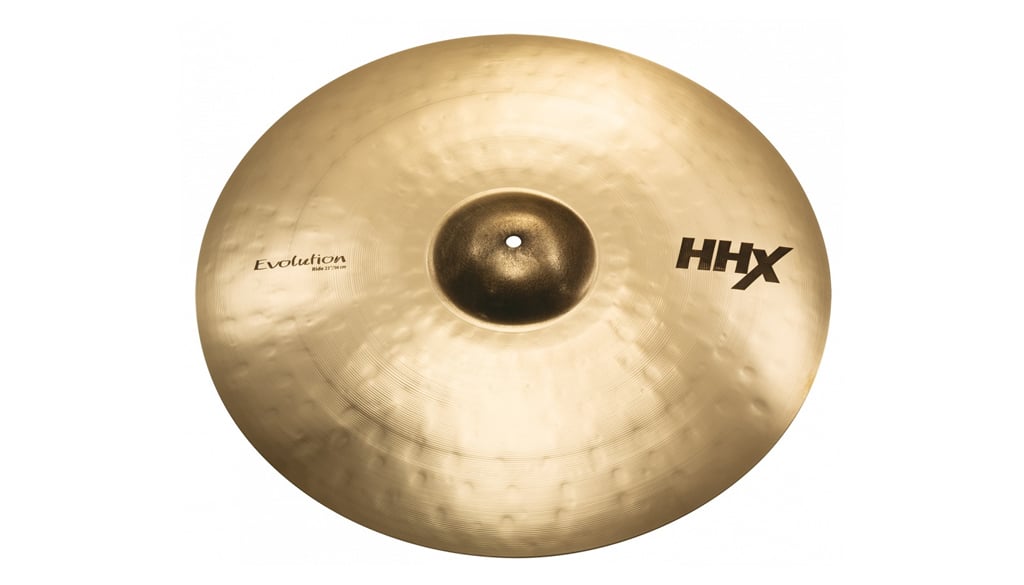 Diameter: 22 inches
Material: B20 Bronze Alloy
Best for: Jazz, Fusion, Rock
Price: $579.99
The Evolution Ride strikes a perfect balance, delivering warmth and a clear top end in an incredibly musical way. Plus, with its medium-heavy weight and darker tone, it can also pack a powerful punch as a crash cymbal. It's like getting two cymbals in one! And it sounds awesome in basically any musical setting.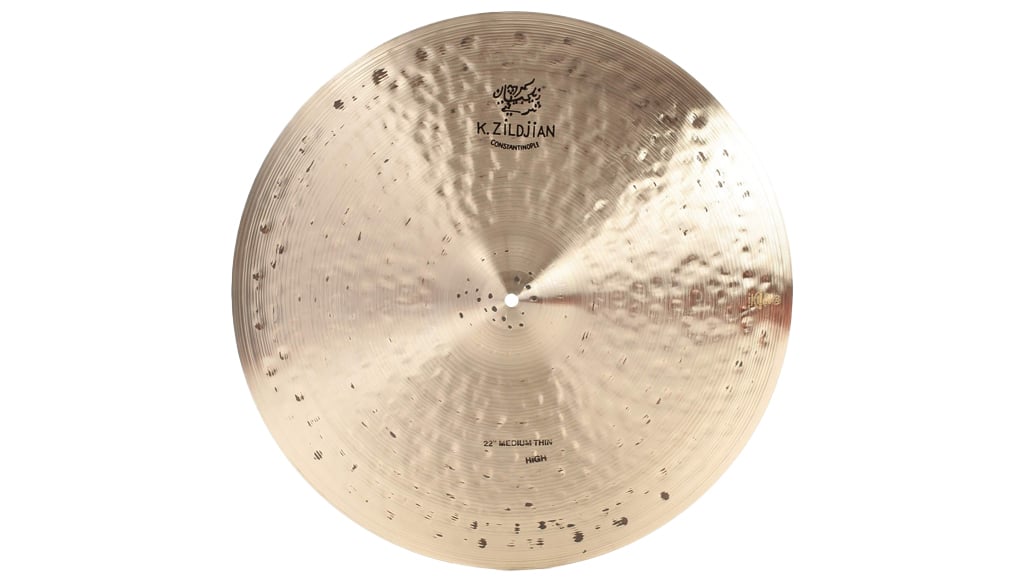 Diameter: 22 inches
Material: B20 Bronze Alloy
Best for: Jazz, Fusion
Price: $689.95
Take a ride to the land of better cymbals with the Zildjian K Constantinople Ride. This hand-lathed, low-pitched model makes a great partner in jazz and contemporary music. What's especially cool about this cymbal is that the old-style hand finishing retains pits and other inconsistencies, giving each ride a truly unique sound.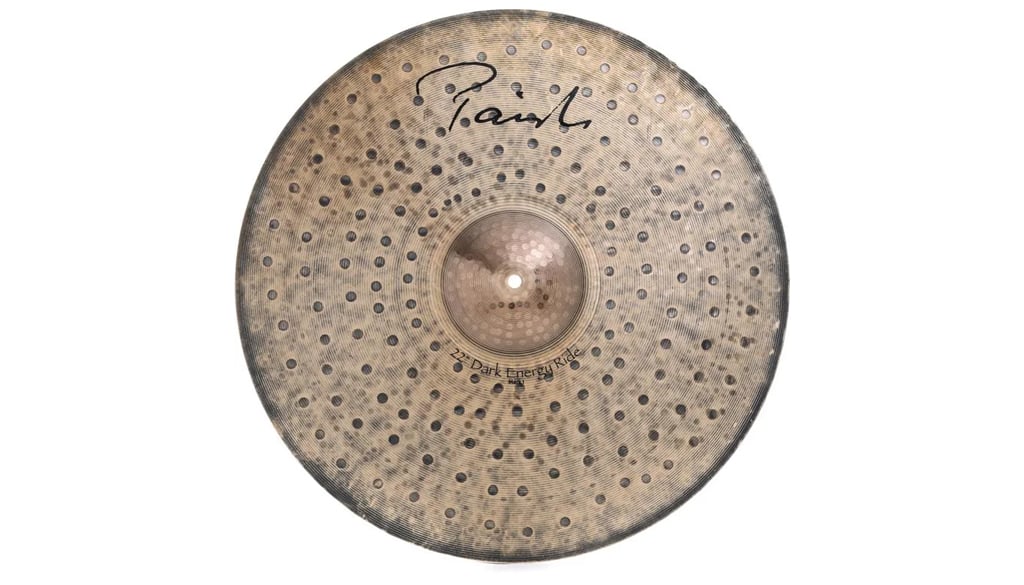 Diameter: 22 inches
Material: CuSn20 Bronze Alloy
Best for: Jazz, Rock, World Music
Price: $605.00
In this video, Drumeo co-founder Jared Falk tests out the Paiste Signature Dark Energy Ride Mk I.
"Look at this cymbal. This is a work of art."
Paiste cymbals have amazed drummers for over a century with their clarity, rich tones, and remarkable sustain. The Mk I continues this tradition with its wide-ranging voice, responsive feel, and crisp stick sound. Drier and darker than the Mk II, it's a medium-weight cymbal with excellent functionality and a bright bell.
We like this ride because it's not one of the common cymbals you'd typically find on every best-of list. It's a unique model and will make your playing stand out.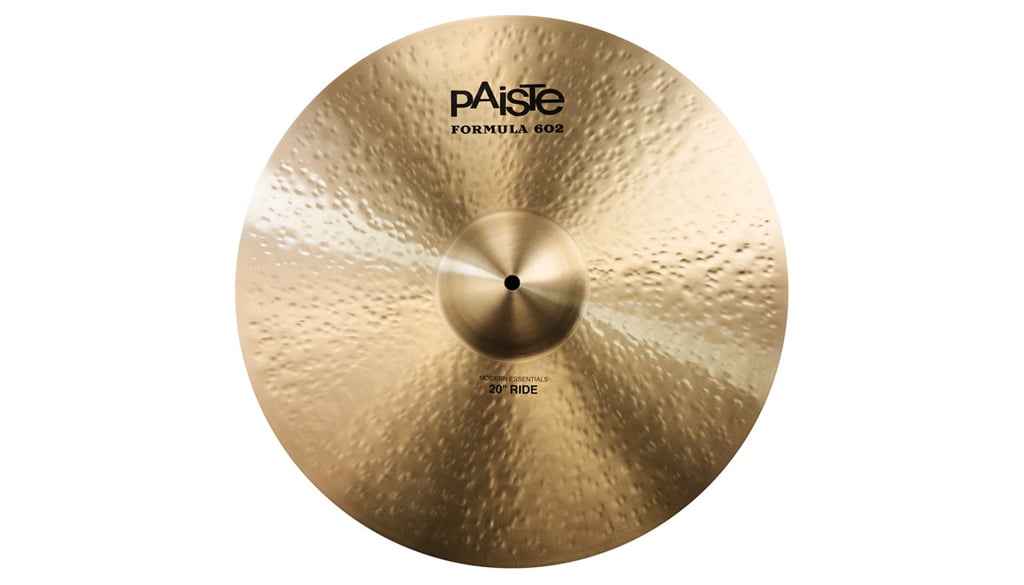 Diameter: 22 inches
Material: 20 Bronze Alloy
Best for: Jazz, Rock, Pop
Price: $605.00
Jared is a fan of the Paiste Formula 602 series, and the 22″ Modern Essentials ride offers a warm, translucent sound with a controllable wash and a beautiful silvery sheen. With its excellent dynamics, this versatile ride is suitable for various musical styles. It also produces delightful crash tones when needed.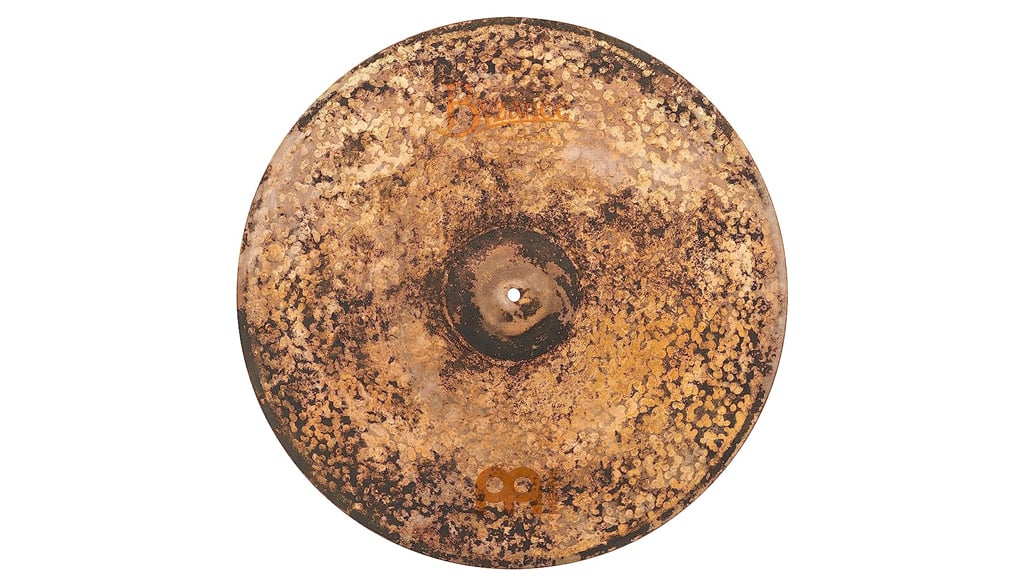 Diameter: 22 inches
Material: B20 Bronze Alloy
Best for: Jazz, R&B, Fusion
Price: $579.99
If you're yearning for that distinctive raw and dark sound, look no further. It's not every day that you come across deliberately non-lathed cymbals like this, but trust us when we say it's worth every bit of attention.
The 22″ Meinl Byzance Vintage Pure Medium Ride delivers a dry, captivating sound with punchy articulation that'll make your beats stand out. Its low pitch and volume lend themselves perfectly to crafting pronounced strokes with minimal sustain. 
The best hi-hats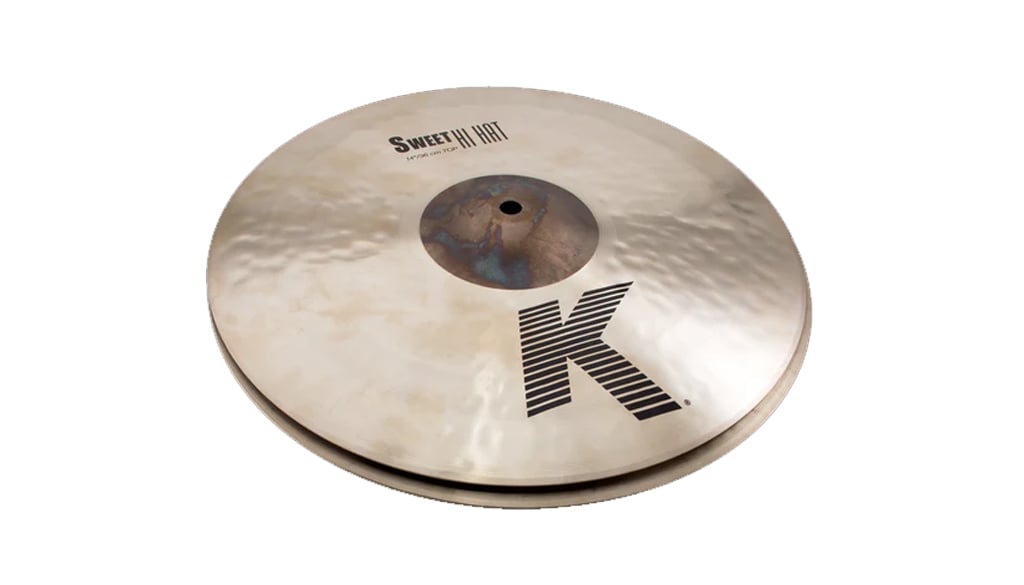 Diameter: 15 inches
Material: B20 Bronze Alloy
Best for: Funk, R&B, Rock
Price: $599.95
Looking to add some sweetness to your beats? Then look no further than these bad boys. These oversized, extra-dark hats deliver a smooth, musical wash with a thin top and a heavier bottom (great for a solid open-close feel). Traditional hammering technique and an unlathed bell give you a dynamic sound and look.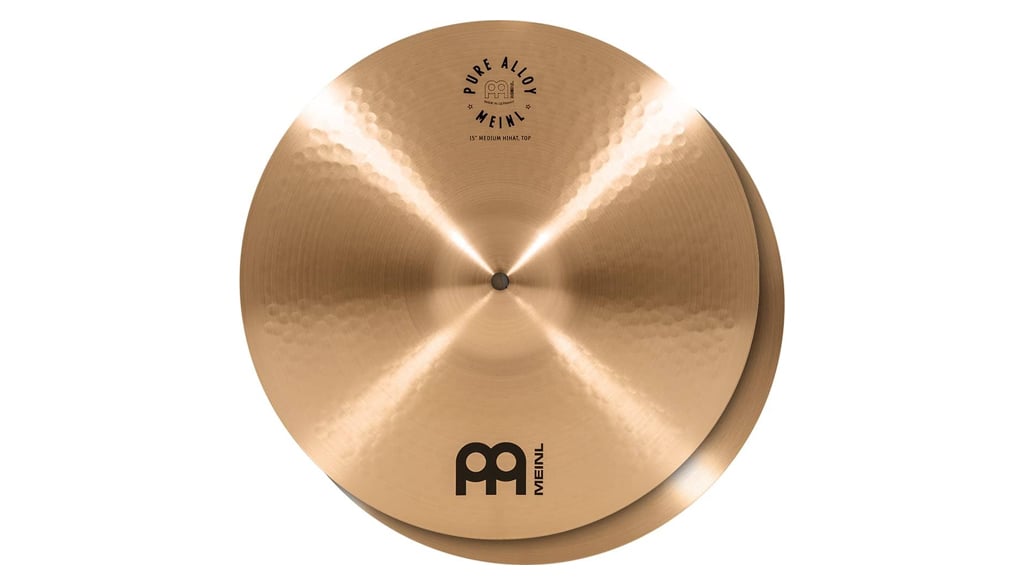 Diameter: 15 inches
Material: B12 Bronze Alloy
Best for: Pop, Rock, Country
Price: $409.99
When it comes to Meinl Cymbals, they're known for their radical approach. But sometimes a touch of tradition can bring a whole new level of freshness. These cymbals pay homage to the past with their fully lathed surfaces and traditional craftsmanship, giving you a look and response reminiscent of vintage plates. But don't let that fool you—they're fully equipped to handle the demands of today's live music scene.
While Meinl's Byzance line specializes in hand-hammered B20 bronze, the Pure Alloy line is a machine-hammered collection that gives a consistent, bright tone at a slightly lower price point.
What are the best cymbal brands?
If you're shopping for cymbals, you'll probably come across the "big four" companies we mentioned in this guide: Sabian, Zildjian, Paiste and Meinl.
Here's a quick overview of each one:
Sabian
With a rich heritage that spans over three decades, Sabian has established itself as a leading innovator in the industry. Founded in 1981 by Robert Zildjian, the company has consistently pushed the boundaries of cymbal design and craftsmanship, delivering exceptional sound and performance to drummers worldwide.
Sabian's commitment to innovation and dedication to musicians' needs has earned them a reputation for producing cymbals that inspire creativity and elevate musical expression. From professional drummers to aspiring musicians, Sabian remains a trusted and respected brand, shaping the sound of modern music one cymbal at a time.
Zildjian 
Zildjian, a legendary company deeply rooted in the world of percussion, is synonymous with excellence in cymbal craftsmanship. With a storied history dating back to 1623, Zildjian has been at the forefront of producing superior cymbals for drummers and percussionists around the globe.
The Zildjian family's dedication to innovation and their relentless pursuit of sonic perfection has made them an iconic name in the music industry. From their ancestral beginnings in Turkey to their current headquarters in the United States, Zildjian has consistently delivered cymbals of unparalleled quality and artistry.
Musicians of all genres and skill levels trust Zildjian to provide them with the perfect sound and feel, as their cymbals continue to shape the rhythm and elevate performances in every corner of the world.
Paiste 
Paiste has been setting the standard for exceptional sound and craftsmanship since its inception. Founded in 1906, Paiste is dedicated to creating cymbals that inspire musicians and elevate their performances to new heights. Renowned for their meticulous attention to detail, Paiste cymbals are crafted using traditional methods combined with cutting-edge innovation, resulting in a harmonious blend of tradition and modernity.
Musicians across genres and generations have turned to Paiste for their distinct and vibrant tones, unparalleled clarity, and exceptional durability. With a commitment to constant evolution and artistic expression, Paiste continues to redefine the possibilities of sound, empowering musicians worldwide to create unforgettable musical experiences.
We actually took a trip to the Paiste factory and filmed a documentary. Check it out here:
Meinl 
Meinl is a trusted name for drummers and percussionists looking for exceptional quality. Founded in 1951 by Roland Meinl, the company has since become synonymous with excellence and craftsmanship.
Meinl's dedication to creating instruments that inspire creativity and elevate musical expression is evident in every product they offer. From their renowned cymbals to a wide range of percussion instruments, Meinl consistently delivers superior sound, meticulous craftsmanship, and innovative designs. With a global presence and a commitment to sustainability, Meinl continues to push boundaries, collaborating with renowned artists and staying at the forefront of the ever-evolving music industry.
Musicians of all levels rely on Meinl to provide them with the tools they need to create captivating rhythms and unlock their musical potential.
If you're all set for cymbals, check out our other gear guides:
*This article contains affiliate links, which means we might earn a small commission from the product seller if you make a purchase. For more info, check out our privacy page.
Edited by Sam Landa, Content Marketing Manager at Drumeo
SHARE THIS: