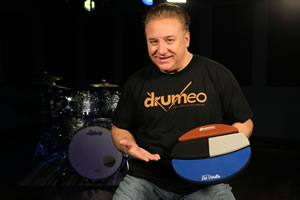 PRACTICE WITHOUT LIMITS
You're no longer limited to a single surface. You'll still get your traditional snare-like practice pad - and so much more.

Practice on a harder neoprene surface that simulates a high-tom, a strength-building rubber like your floor tom, or the hardest surface that feels like a ride cymbal.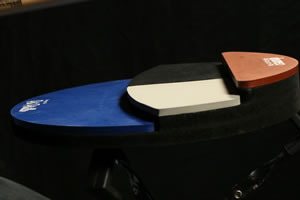 MORE SPEED, POWER & CONTROL
Learning to utilize rebound on different surfaces and simulating movement around the kit is crucial - and you will finally have a tool to achieve those results.

You will develop more consistency, accuracy, and power on all surfaces and transition to the drum-set easier!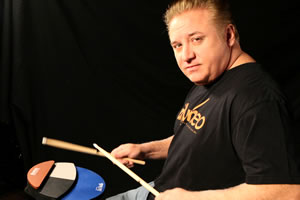 EXPLORE YOUR CREATIVITY
Designer Pat Petrillo is known for his deep sense of groove and versatility to cover for any musical situation.

As a renowned educator and the author of "Hands, Grooves, & Fills", Pat built the P4 Practice Pad to help you improve more skills that will translate to the kit.