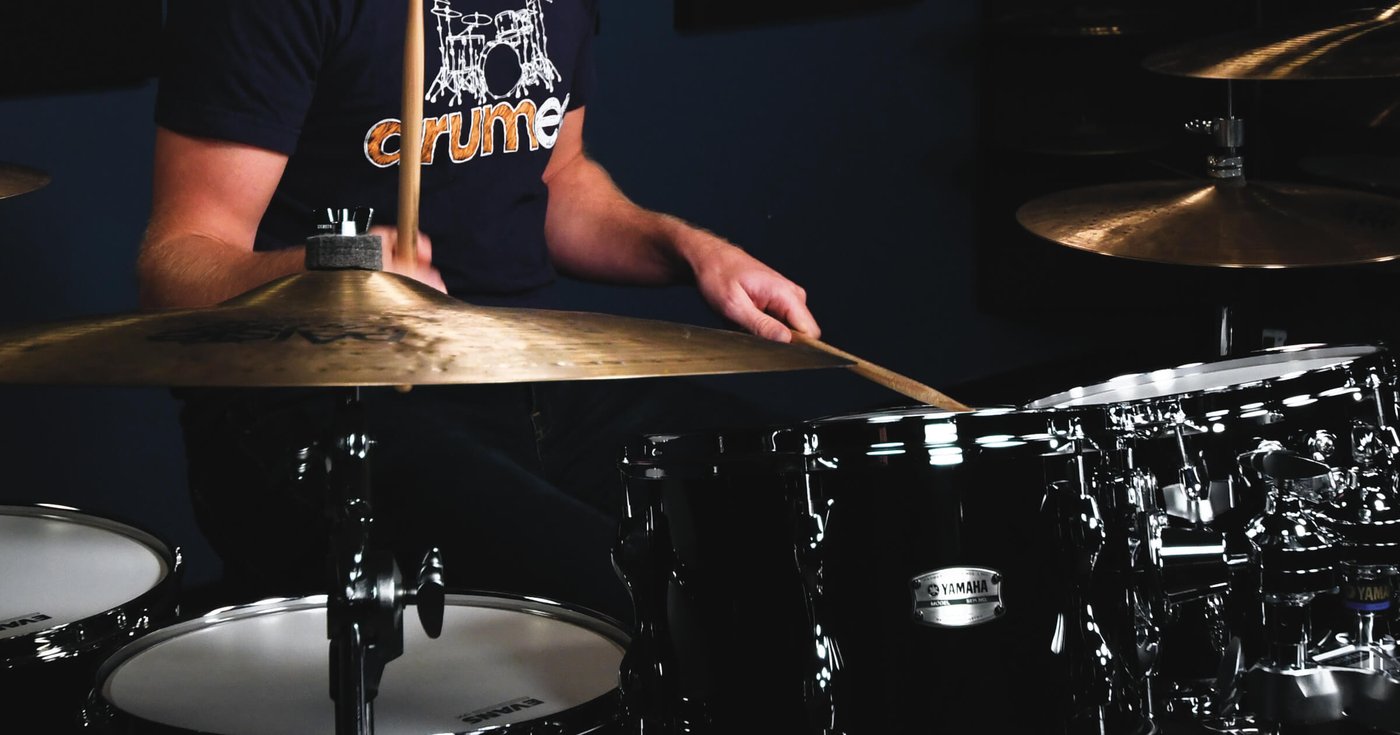 As this year comes to a close, we decided to take a look back and list the most popular videos from our YouTube channel in 2016. Within these videos you'll find a wealth of inspirational and educational material to push you along in your drumming journey. Which video was your favorite?
10) Billy Cobham – The Art Of The Rhythm Section
William Emanuel "Billy" Cobham, arguably the epitome of the fusion drummer, is an American composer, bandleader, and educator with an extensive list of accomplishments – and we were so honored to have been able to host him in our studio.
Having inspired drummers such as Carter Beauford and Dennis Chambers, Billy is one of the most influential drummers in history. You don't want to miss this lesson where he breaks down the fundamentals and nuances of creating a tight rhythm section in music.
---
9) Benny Greb – "Next Question"
Please enjoy this piece from Benny Greb's Brass Band project! This song was originally released in 2009 and performed by Benny Greb, Reiner Winterschladen, Sebastian Hoffmann and Reverend Uli Krug. Watch Benny's full Drumeo lesson!
---
8) Polyrhythmic Grooves Every Drummer Should Know
A polyrhythmic groove is simply a groove that makes use of two or more different rhythms simultaneously. Not only does it make for some cool sounding beats, but it also helps your overall limb independence tremendously. If you've never dabbled in polyrhythms before, this is an awesome place to start! Sheet music can be found here.
---
7) 10 Drum Fills Every Drummer Should Know
Stephen Taylor is here to provide you with 10 drum fills you should have ready in your toolkit at all times. The lesson title says 10, but each fill each has a couple of variations which leaves us with 20 drum fills total!
After being a satellite instructor for Drumeo for over 3 years, Stephen finally made his way to our studio to meet the crew and dish out more drumming knowledge. This lesson is designed for drummers of all skill levels! Click here for the MP3 tracks and sheet music.
---
6) Anika Nilles – "Synergy"
Synergy, one of Anika Nilles' more recent singles, is a blend of pop, rock, and progressive music to create a smooth blend of head-bobbing goodness. Not only does Anika deliver a killer drum performance, but she also wrote and produced the music herself – AND handled the synth and piano parts. Sheesh! You can purchase Synergy (both full and drumless versions) by clicking here.
---
5) Stanley Randolph – Tips & Tricks For The Funky Drummer
Stanley Randolph has become one of the most in-demand and highly respected drummers of our time, gaining the attention of music icons and legends such as Stevie Wonder, New Kids on the Block, Back Street Boys, Christina Aguilera, Chrisette Michele, Boyz II Men, Toni Braxton as well as several members of the Jackson family.
Please enjoy this very special lesson with Stanley Randolph as he runs through tricks, tips, and exercises to develop yourself as a funky drummer.
---
4) Easy Double Bass Grooves That Sound Hard
Aaron Edgar is here to provide you with a handful of double bass grooves that sound difficult but are actually super simple to play. The great thing is they're all based around a similar left foot pattern – allowing you to apply this to any groove you play by even using the hi hats as well.
---
3) Eric Moore – Building Speed & Maneuvering Around The Kit With Combos
Eric Moore is best known as the former drummer for Suicidal Tendencies and Guitar Center's 2003 Drum Off Champion. From 2004 to 2008 he toured with Sly & The Family and R&B icon Bobby Brown, both of which being Grammy award winners. As a big contributor to the gospel chops movement, we knew Eric would be more than capable to do this lesson justice.
---
2) Benny Greb – "Grebfruit"
We've got a special treat for you today! Here is Benny Greb's full performance of "Grebfruit" – a song written by Benny himself! And all of those voices you hear? Yep – that's Benny. Buy the full album here!
---
1) 7 Must Know Gospel Drum Beats
Many drummers think gospel music consists solely of drum chops and fast linear patterns. Sure, those aspects are important – but what about the groove? Luckily Larnell Lewis is hear to provide us with 7 beats you should have under your belt if you're considering playing this genre. Click here for the sheet music.
---
Follow us!
►Facebook
►Instagram
►Twitter
SHARE THIS: