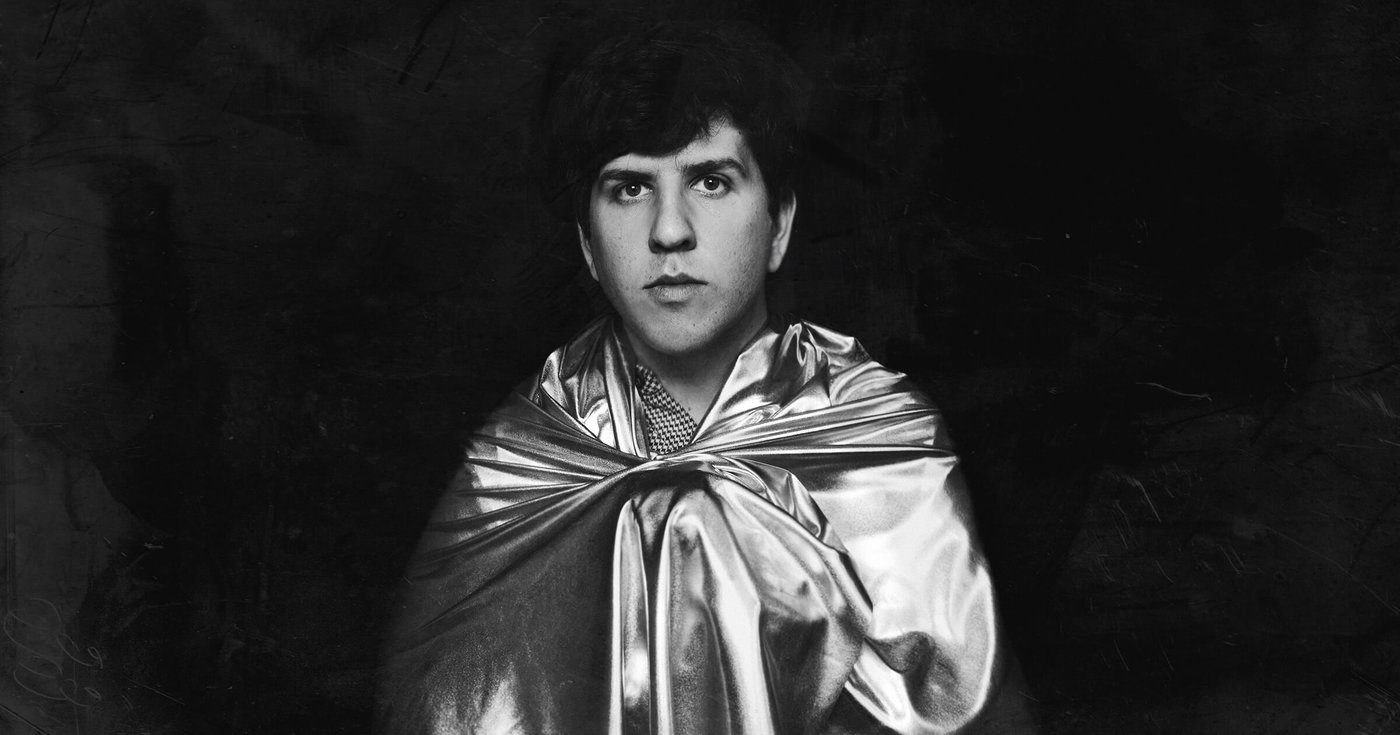 "My favorite playing that I've ever done is when I'm in this space of no-mind."
Eric Slick is an accomplished multi-instrumentalist and songwriter from Philadelphia. He is the drummer for the band Dr. Dog and his past credentials include The Adrian Belew Power Trio, Ween, and Natalie Prass. Besides playing drums for Dr. Dog, Eric also has his own solo project – aptly named Eric Slick – and his punk band Lithuania.
Eric discovered his sense of creativity at a very young age. He and his sister, Julie, would write songs about low budget movie posters and perform these songs for their parents in the living room. To aid this outlet, Eric's father taught Eric and Julie how to overdub recordings with two boomboxes daisy-chained together. From what I gather, the Slick household was a creative one.
At the age of eleven, Eric discovered Paul Green at the Griffin Cafe. Paul is the creator of the now-famous School of Rock. Throughout Eric's preteen/teen years, he would play drums at the School of Rock, while Julie joined later to play bass. At the School of Rock, they learned a broad range of music ranging from Pink Floyd to Frank Zappa. Towards the end of Eric and Julie's time spent at the School of Rock, Paul had suggested to Adrian Belew that Eric and Julie were his best students and thus Adrian hired them to play in his trio.
Eric's professional career has had many twists and turns. He is a vastly deep musician with the desire to explore his creativity to the fullest degree. Releasing solo works Palisades and Bullfighter it is clear that Eric is not limited to simply one musical role and that his artistry beckons for more. In this interview, we explore many of Eric's philosophies, stories, and personal growth throughout his life.
In this episode:
You will hear about…
Eric's introduction to the School of Rock
Why he left the Adrian Belew Power Trio
How Eric wrote Palisades and why he left Philly
Eric's experiences with his dream therapist
Eric's interpretation on my dream
Overcoming panic attacks and how they affected him
Why to go with the flow of life
Why you should listen:
If you are a fan of Eric Slick and Dr. Dog then you will find this to be interesting because of the depth that we go into. If you have never heard of Eric before, you will likely still find this to be an enjoyable podcast episode and may hear echoes of previous episodes in it.
There is a common theme lately with the podcast: that we need to let go of our egos and expectations. We need to go with the flow of life instead of man-handling it into what we think we want it to be. Stop overthinking. Be present with what you are currently doing. Be kinder to yourself.
The big picture of what we are here to do is such an important and valid topic. This episode continues to explore these concepts and shed more light on this vast subject.
Music used in this episode:
Eric Slick – Out Of Habit – "Release", "Broken Down Volvo"
Eric Slick – Palisades – "Evergreen"
Follow Eric:
Instagram
Facebook
Website
Follow Drumeo Gab:
Instagram
Facebook
SHARE THIS: