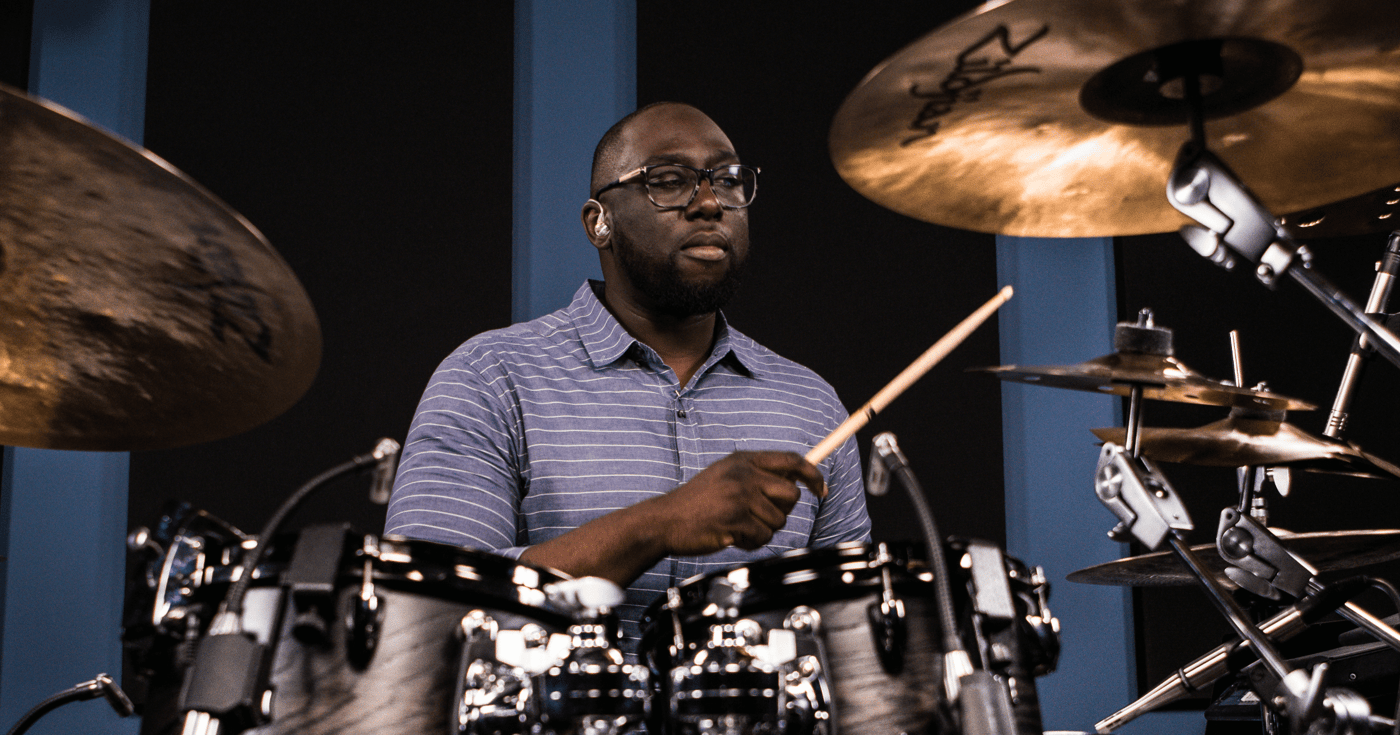 Larnell Lewis has impeccable foot technique that allows him to play doubles and triples with ease. What's the secret to his incredible control? "It's a combination of a size 15 shoe, a Yamaha FP9 [pedal], and a whole bunch of experiences."
And in Larnell's experience, he finds he gets the most control with his heel up, and where he taps the footboard in two separate strokes rather than sliding forward.
Check out this video for some game-changing tips. If you'd prefer a step-by-step walkthrough of exactly how you can get faster in just 10 days, enter your email below to get your free course, The Fastest Way To Get Faster!
In the video lesson above, Larnell demonstrates some examples while keeping 8th notes on the hi-hat and the snare on 2 and 4. Start slow and with a metronome to understand the motions, and even try tapping it out on the floor before you sit down on the drums.
The biggest takeaway from this video, however, is to be patient. Rome wasn't built in a day, and neither was Larnell's foot technique. You've got this!
SHARE THIS: