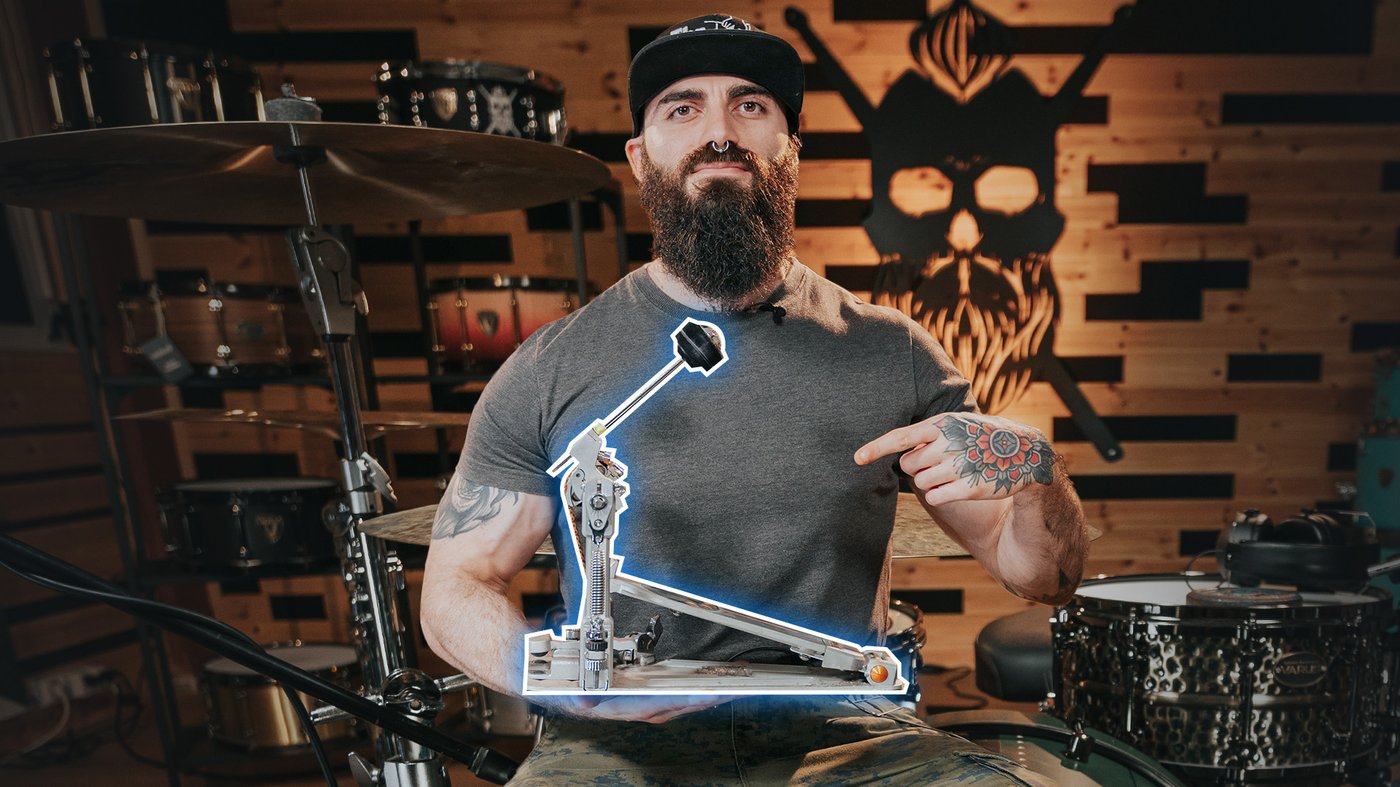 El Estepario Siberiano is one of the fastest drummers out there. He's built a following with his insane skills, and now he's going to share the routine he's relied on for the last decade – the one that's helped him program his feet to max turbo.
Part 1 of this course includes four exercises, each of which build on each other. Practicing these 'note value pyramids' will help you increase coordination, speed, and even independence.
If you liked this lesson and want to increase your hand speed as well, check out El Estepario's new Drumeo course: Fastest Way To Get Faster. You'll get 10 free video lessons on how to play super fast while staying relaxed – just click the link:
1. 5K exercise
Aptly named "5K" because it's the minimum length of a race, this exercise alternates between 8th notes and 8th note triplets between right hand and right foot. Your left hand should also keep time on the quarter notes.
2. Happy feet
Time for your feet to kick it up a notch. This exercise alternates 8th note triplets and 16th notes between right and foot, still keeping time with your left hand.
3. The sprint
Like going from a jog to a sprint, you'll now alternate from 8th notes to 16th notes.
4. The marathon
Ready to put it all together? This one combines the other exercises and has you moving between 8th notes, 8th note triplets, 16th notes, and back to 8th note triplets.
SHARE THIS: