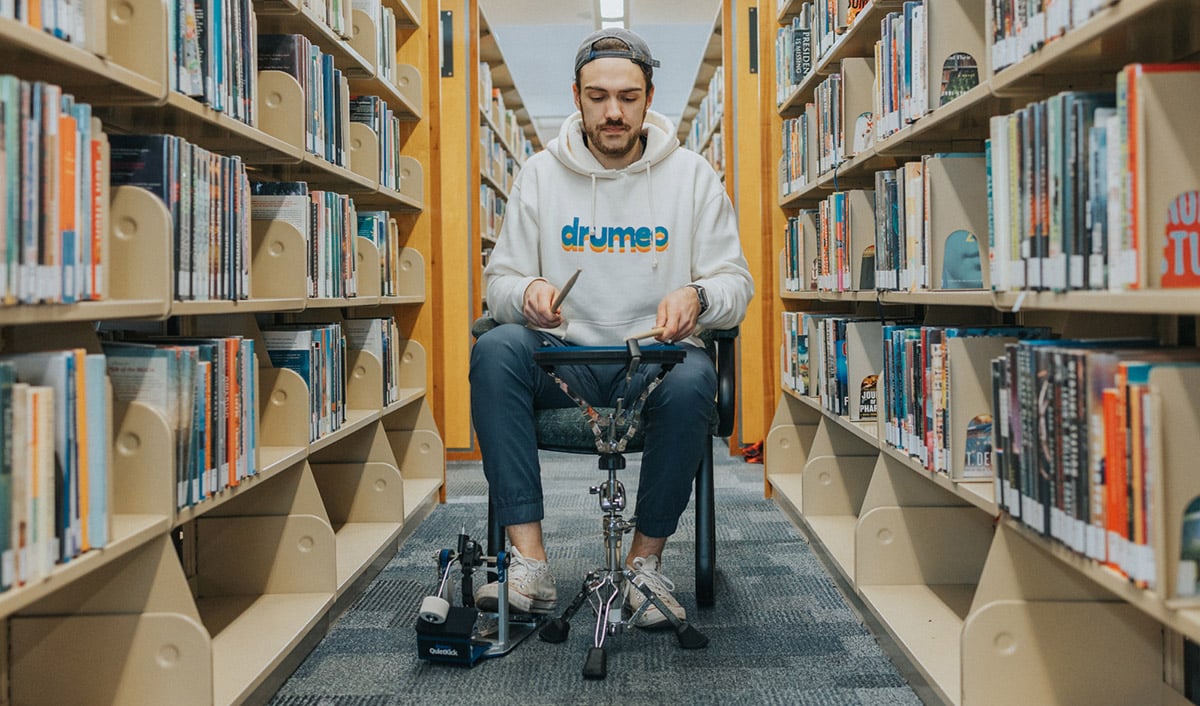 This 5-minute bass drum warmup will get the blood flowing, limber up your muscles, and help you achieve better control with your bass drum foot. And since it's more fun to practice along with someone, it feels like no time is passing at all (you might as well be leveling up in your sleep).
Think of it like a workout video for drummers that you can do in the comfort of your own bedroom or apartment.
Follow along with Kyle as he goes through 10 different patterns – from easy to slightly more challenging – on a Drumeo QuietPad and the new Drumeo QuietKick. It's a bass drum practice pad that fits onto any pedal (including double pedals) and you can throw it into a backpack and take it anywhere!
If you're a beginner, see how far you can get. Or slow down/pause the video if you need to catch up. This warmup is 80 BPM but you can use the video controls to speed it up or slow it down.
With practice pads, you can do this at home, even if you live in an apartment.
Get the new QuietKick: The bass drum practice pad you can take anywhere.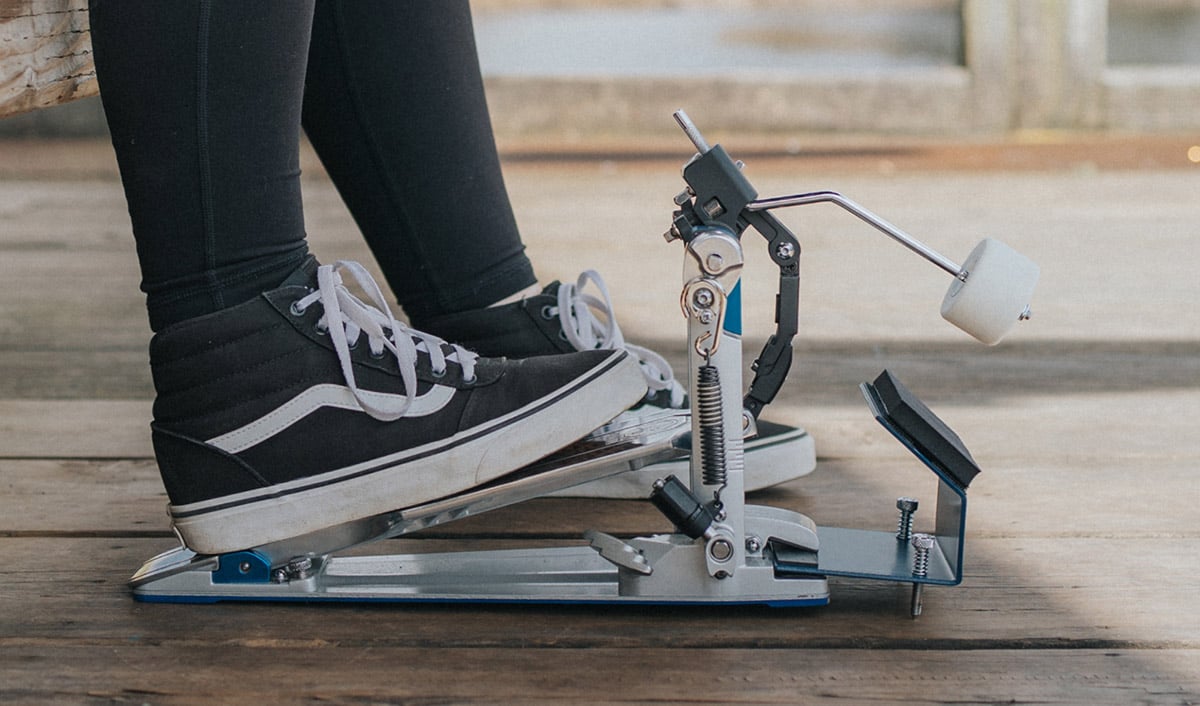 Free for new Drumeo members – or only $59* if you aren't ready to join.
It's time to make the click your best friend. Get in the zone and make sure every note is evenly spaced – pay attention to time, feel, and balance.
Here's the sheet music for your bass drum warmup:
It only takes five minutes, and if you have practice pads, you can improve your bass drum skills whenever and wherever you want.
For more bass drum workouts, try these:
SHARE THIS: