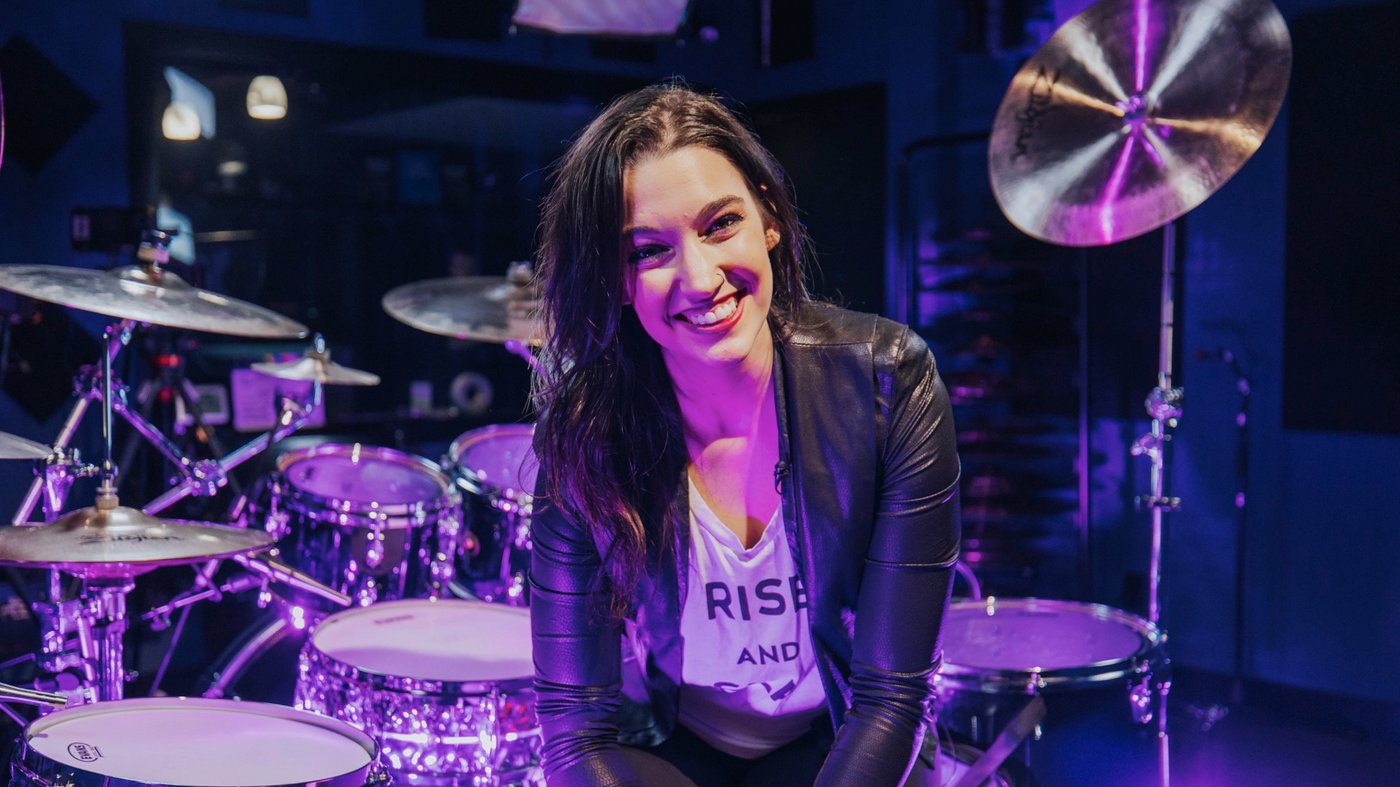 Pro drummers often need to learn songs quickly – especially if your boss is Prince. Hannah Welton, who was the drummer in Prince's backing band 3RDEYEGIRL, says the man in purple worked fast so you had to be diligent to keep up.
In this video, Hannah learns "Skate" by Silk Sonic, the project launched last year by Bruno Mars and Anderson .Paak. While .Paak is known mostly for his vocal skills, he's actually an accomplished and talented drummer who writes killer drum parts.
And who better to try learning these grooves than someone who's drummed with one of the grooviest artists of all time?
When Hannah Welton learns a song, she'll start by actively listening. This means putting on the track without drumming, and paying close attention to the structure of the song and an overview of what the drums are doing. She takes note of the beats, but also the 'band hits' where everyone playing nails the same accents together.
Hannah's tip: If you're having trouble remembering where the hits come in in a bar, focus instead on where they line up with the lyrics.
Once you've taken careful notes, try it on the kit. But keep in mind that even when the parts seem simple at first listen, there might be more to it once you sit down and play. The key to learning songs in a pro setting is to be flexible and able to adapt quickly. As long as it gets better every time, you're doing great.
"Give yourself grace and the room to make mistakes!"
Want to see more from Hannah Welton? Watch her entire video course on how to write and learn drum parts in the Drumeo members area!
SHARE THIS: