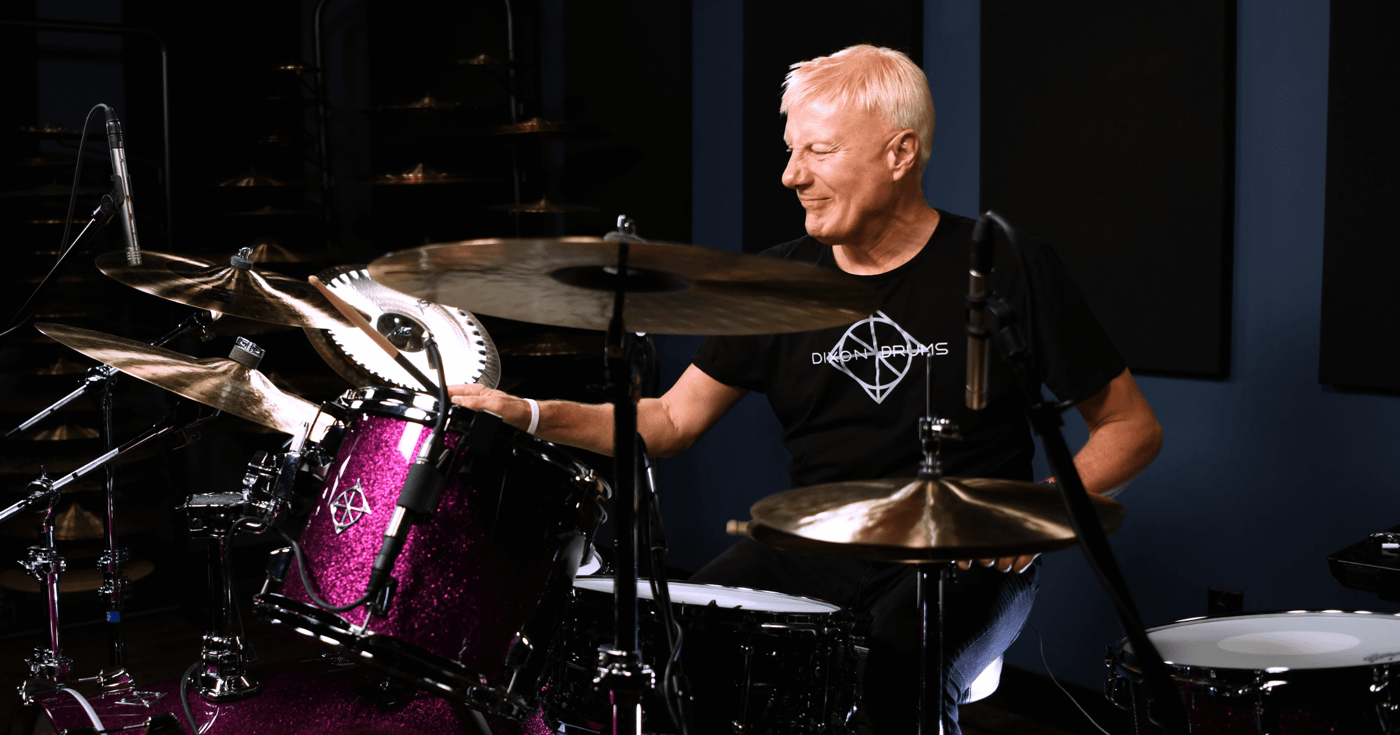 If someone throws a new song at you, how quickly can you learn it?
If you want to be a recording or touring session drummer – especially if you don't have a superhuman memory – being able to read and chart songs could be the difference between getting the gig or being told 'no thanks'.
In this video, Gregg Bissonette shows us the power of sight reading and transcribing with a song that was chosen for him to learn off the cuff. He's able to identify sections and get the gist of the track before adding detailed notes.
First, Gregg listens to the song and roughly transcribes a form chart of the structure and identifies key accents and sections (you can write it on paper instead of your floor tom). He listens again and maps out the number and length of the bars. Then Gregg was given the actual chart as a reference, where he added phrase markings.
As a session drummer, it's important to be able to read and transcribe music so you can learn songs quickly and accurately. In fact, that's how Gregg landed a gig with David Lee Roth. He has the skills to feel phrase length and repetitions, identify figures and solos, articulate longs and shorts, and identify roadmap signs (like a dal segno or coda). You can develop these skills too!
If you enjoyed this challenge, watch Rashid Williams also learn a song after hearing it just once.
SHARE THIS: