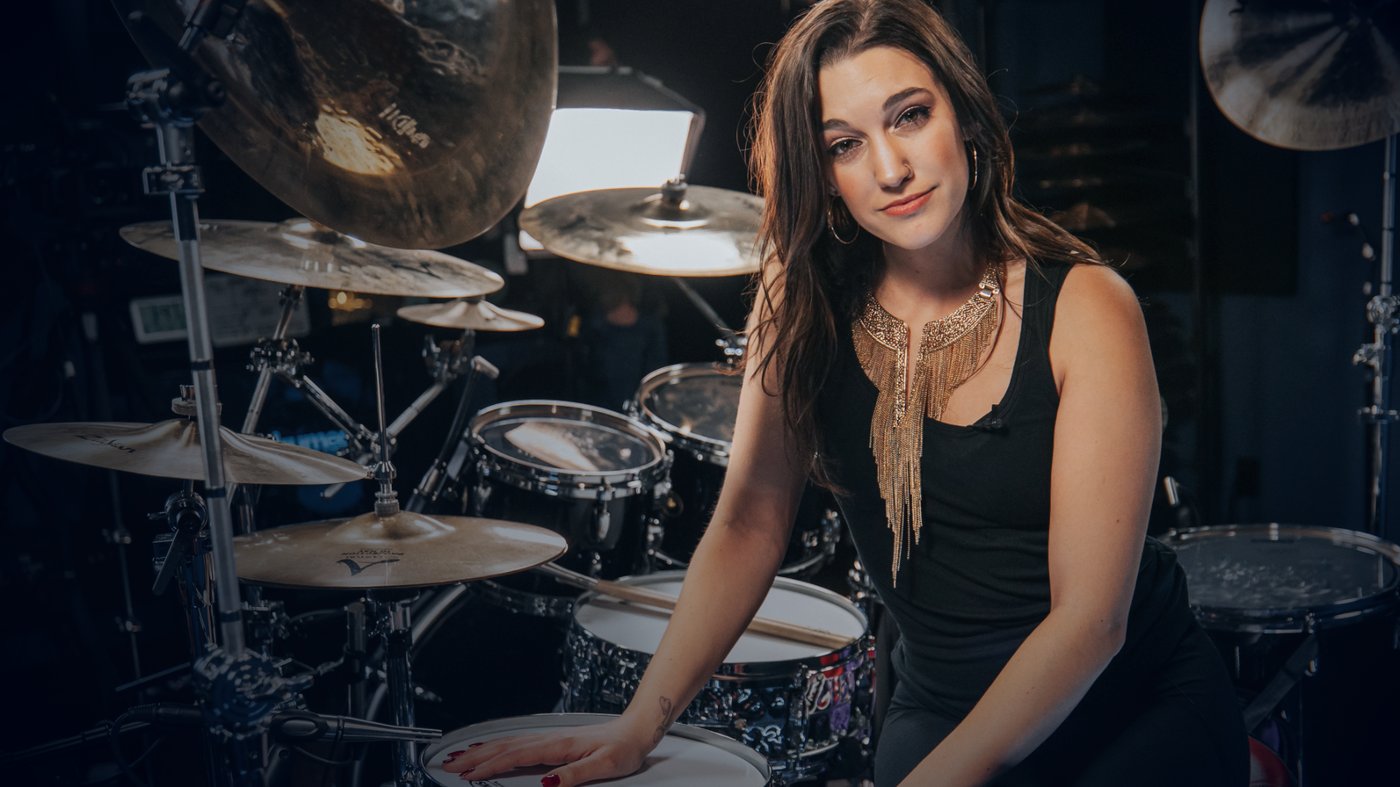 "Hi, thank you for coming. I'm Prince. Do you play ping pong?
Hannah's first meeting with The Purple One was anything but conventional.
"The guy was a genius," she says. "I don't know that I ever heard an off note."
In this hour-long lesson, you'll hear straight from Prince's former drummer, Hannah Welton, what it was like to work with Prince, including songwriting and performance tips and rarely-told stories.
What happens if you mess up at a Prince rehearsal?
Who originally wrote the song "Plectrumelectrum"?
What was it like having a drum-off/bass-off with Prince?
Can the space between the notes be just as funky as the notes themselves?
And is Hannah now a ping pong master?
Watch the video for some important insights on drumming, life, and Prince – while enjoying some exceptionally funky performances.
For more free lessons like this – and awesome articles and discounts on cool drum stuff – drop your email here!
Lesson Index:
0:00 – SONG: "Women's Intuition" by Hannah and Joshua Welton
3:07 – Intro
5:12 – How she got the gig with Prince
8:20 – The importance of taking notes and active listening
11:53 – "The space is funky too"
15:17 – Writing parts with personality
27:26 – SONG: "Ain't About To Stop" by Prince
32:04 – Dueling with Prince
34:04 – Prince's favorite fills
38:23 – The importance of committing
40:20 – Prepare for shows like you would a live recording
43:00 – Name the iconic grooves
45:30 – The ping pong story
47:23 – The Louisville Purple Rain story
50:15 – Hannah's advice for drummers
51:35 – SONG: Funk Medley
About Hannah:
Hannah Welton was the drummer for Prince from 2012 to 2015 as a member of his backing band, 3RDEYEGIRL, and she also performed live on Prince's Live Out Loud and Hit And Run tours. You can hear her drumming and vocals on the 2014 album Plectrumelectrum. Already a touring drummer and clinician from a young age, Hannah got her big break when Prince discovered her on YouTube.
Hannah Plays:
Gretsch Drums
Zildjian Cymbals
Evans Drumheads
Vater Drumsticks
Follow Hannah:
Instagram
Facebook
Twitter
SHARE THIS: