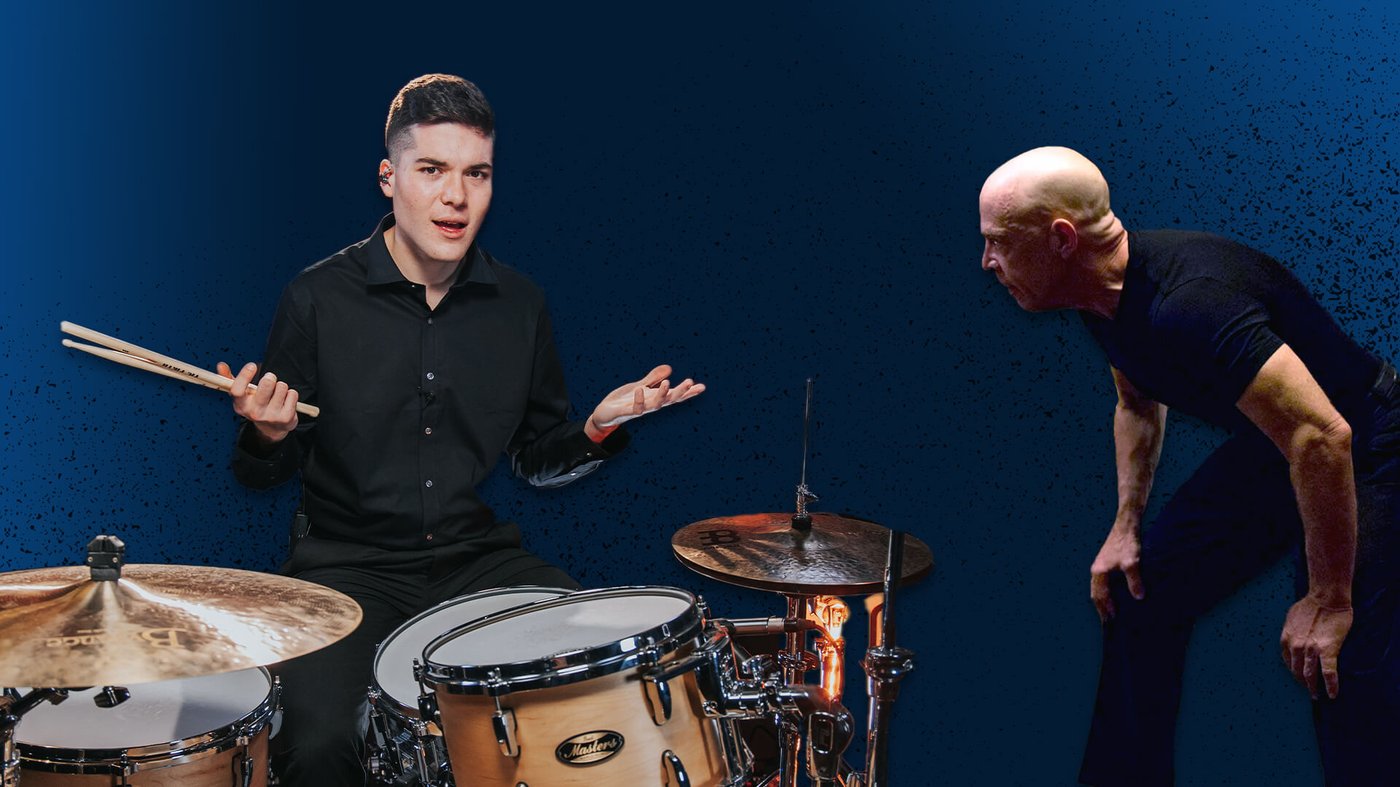 Drumming in TV & movies: is it real or fake?
Did they do it right, or is the actor overdramatizing what drummers actually do?
When Whiplash came out back in 2014, everyone was talking about it. The Academy Award-winning film covers the experience of a young jazz drummer and his intense music instructor. If you're a drummer, everyone from your best friend to your weird uncle has probably sent you the trailer or a clip from the movie at some point.
Hollywood tends to add dramatic effect where it wouldn't exist in real life, and a movie about drummers is no exception. So we asked Greyson Nekrutman, a young jazz drumming prodigy himself, to react to Whiplash and see how much of it looked convincing.
He's the same age as the main character and has also had to work hard to prove himself. Is there anything else they have in common?
Are there actually deranged instructors like Fletcher out there? Do drummers really sweat and bleed that much?
From chalk thrown across the band room to dealing with mind games, Greyson says he's had some similar experiences. Sometimes it actually does feel like everything is going in slow motion when he's in the moment.
Watch the video to find out which parts of Whiplash Greyson thinks are accurate, and which scenes have been graced a little too hard with Hollywood's magic wand.
If you haven't seen the movie, do it. The message about overcoming challenges is a good one for anyone – even non-drummers.
Oh, and Greyson actually covered "Caravan", the final performance piece from the movie. Check it out here!
If you're a Drumeo member (get a free 7-day trial here), try playing over the drumless version of "Caravan" in the members area!
Watch: Did Nick Cannon Actually Play Drums In The Drumline Movie?
Read: Why Every Drummer Should Watch "Count Me In"
SHARE THIS: