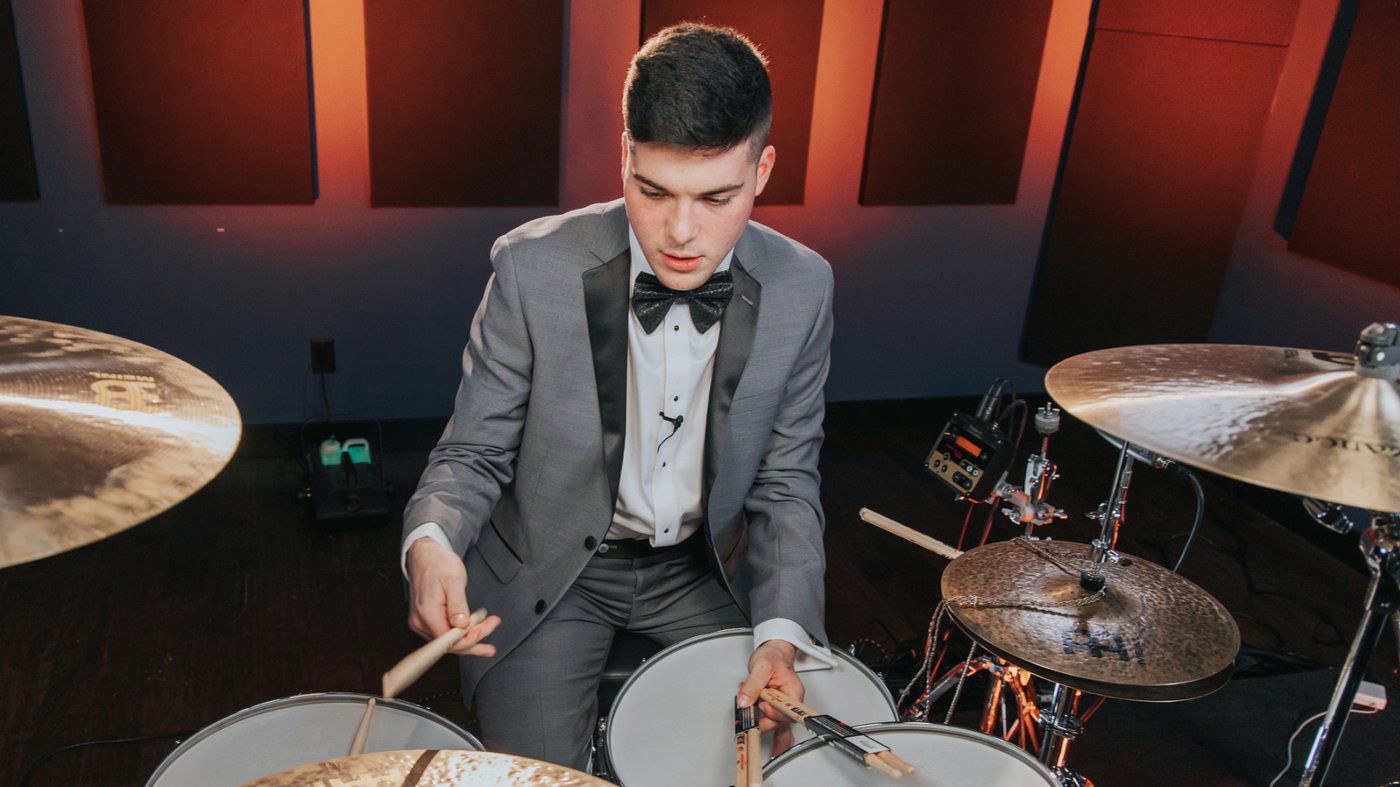 Some say he's the next Buddy Rich.
Others think he's a social media sensation.
Either way, Greyson Nekrutman is definitely not your regular 19-year-old.
Greyson decided in high school that instead of partying and hanging out with his peers, he'd sneak off to practice drums at lunch. He's sacrificed a lot to get to where he is today: a young Big Band drummer with hundreds of thousands of online followers and growing gig opportunities.
There aren't many modern drummers who play the style popularized during the golden age of drummers. Influenced by Big Band and jazz legends like Sonny Payne, Louie Bellson, Buddy Rich, Gene Krupa, Max Roach and Art Blakey, as well as players in other styles like Carter Beauford, Mitch Mitchell and Ginger Baker, Greyson does a great job taking notes from his heroes while developing his own identity as a drummer.
It might be hard to believe that a capable player like Greyson would be met with criticism, but he's already encountered his fair share. He says it pushes him harder and reminds him that he's doing something different. He's setting out to prove people wrong, whether it's those who don't like what he's doing or those who rejected him from music school.
In this video lesson, Greyson shows you how he plays Buddy Rich's legendary one-handed rolls and how he puts together drum solos – and shares a vulnerable side as well.
Play Your Favorite Big Band & Jazz Tunes
Want to learn to play like Buddy Rich, Gene Krupa, and Louie Bellson? Greyson Nekrutman's exclusive Drumeo course on Big Band drumming will get you one step closer to understanding the Greats while improving your hand speed, technique and more.
Start a 7-day Drumeo trial and get Greyson's best tips, plus all the perks of being a member!
Lesson Index:
0:00 – SONG: "Caravan" by Duke Ellington (Arranged by Chris Fischer)*
2:10 – Drum Solo
9:32 – SONG: "Caravan" by Duke Ellington (Continued)
11:18 – Introducing Greyson and his influences
18:10 – How to play Buddy Rich's one-handed roll
28:18 – Drum Solo
32:24 – Breaking down the solo
37:00 – Getting compared to Buddy Rich
43:31 – How his childhood illness and music school rejections fueled him
49:15 – Was Buddy Rich the greatest drummer of all time?
50:57 – "Trajectory" by Chris Fischer
Thanks to Chris Fischer for arranging "Caravan" for this live lesson. You can download and practice along with the drumless version inside the Drumeo members area.
About Greyson:
19-year-old Greyson Nekrutman has received accolades by the National Association for Music as one of the top-performing high school jazz musicians in the United States. Both a live performer and a popular social media drummer, Greyson is slowly but surely becoming a household name because of his incredible musicianship, work with Bakithi Kumalo, and performances in various New York venues.
Greyson Plays:
Pearl Drums
Meinl Cymbals
Remo Drumheads
Vic Firth Drumsticks
Follow Greyson:
Instagram
TikTok
Facebook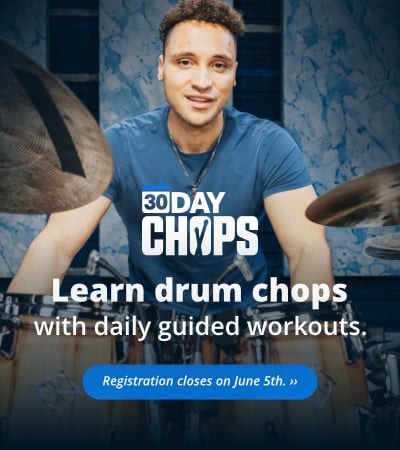 SHARE THIS: