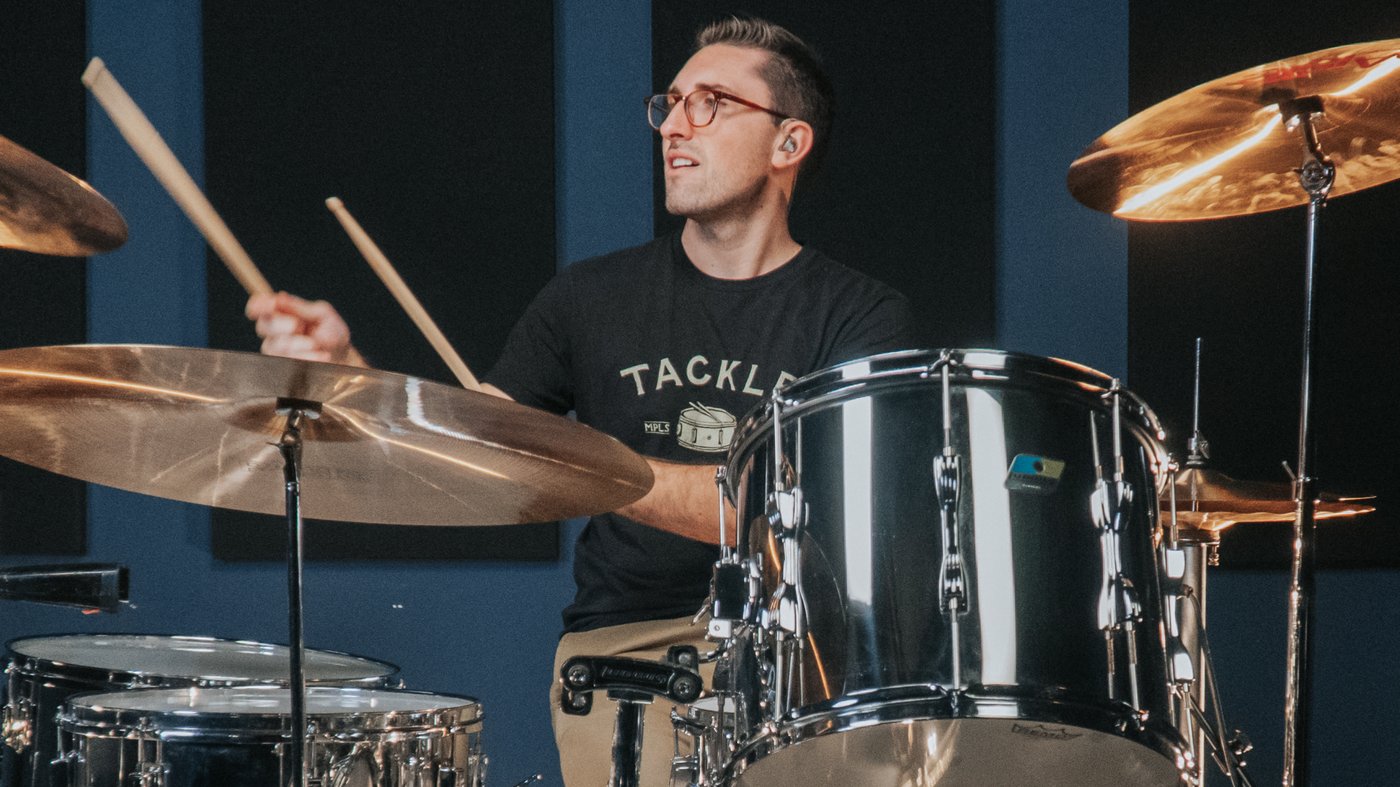 Was John Bonham the best drummer in the world?
…or at least the best in your books?
In this 9 minute video, Brandon Toews breaks down 9 of John Bonham's top grooves on a Ludwig memorial kit modeled by Ronn Dunnett after Bonzo's stainless drums! (Psst: click here for some free Led Zeppelin drum transcriptions)
Good Times Bad Times
This song was really the first time the world heard Bonham on a record. Keep your right hand on the cowbell while you play through this four bar phrase from verse 1. Focus on the bass drum doubles played as triplets and keep the 8th notes going on the hi-hat with your left foot.
Immigrant Song
One of Bonham's most famous grooves, you'll get a kick (ha) out of the syncopated 16th note bass drum pattern. Click here for a full drum tutorial!
Achilles Last Stand
The energetic playing and quick bass drum makes this song a top contender for drummers' favorite Zeppelin tracks. This phrase comes from verse 6, but you'll hear the same underlying idea in all verse sections.
Ramble On
This chorus groove's offbeat syncopated bass drums line up perfectly with the bass part. Listen to those ghost notes at the end of the 2-bar phrase.
The Song Remains The Same
Those hi-hats are loose and keep a quarter note pulse while syncopated kicks drive the song underneath.
When The Levee Breaks
This is possibly the most controversial Zeppelin track (the delay on the record makes it sound like there are extra hits). Click here for a full drum tutorial!
In My Time Of Dying
This is from the interlude before verse 3. Get a load of those over the bar line snare fills and syncopated kicks before it ends with a bar of 9/8.
Trampled Under Foot
This beat was inspired by Stevie Wonder ("Superstition") and funk music, and it was part of Led Zeppelin's touring set from 1975-1980. This verse features loose hi-hats and doubles on the kick drum.
Rock And Roll
Did you know this drum intro comes directly from a 1957 recording of "Keep A Knockin'" by Little Richard? It's a classic!
Which groove is your favorite? You can learn to play like Bonham and get the entire Led Zeppelin discography transcribed note for note when you join Drumeo!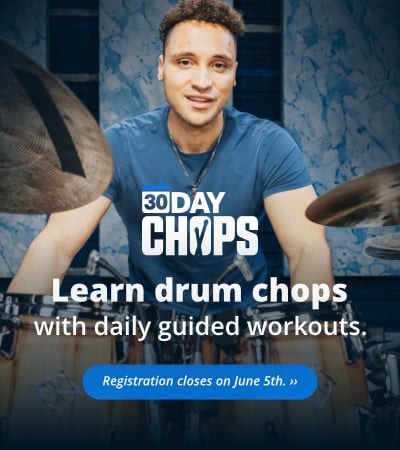 SHARE THIS: