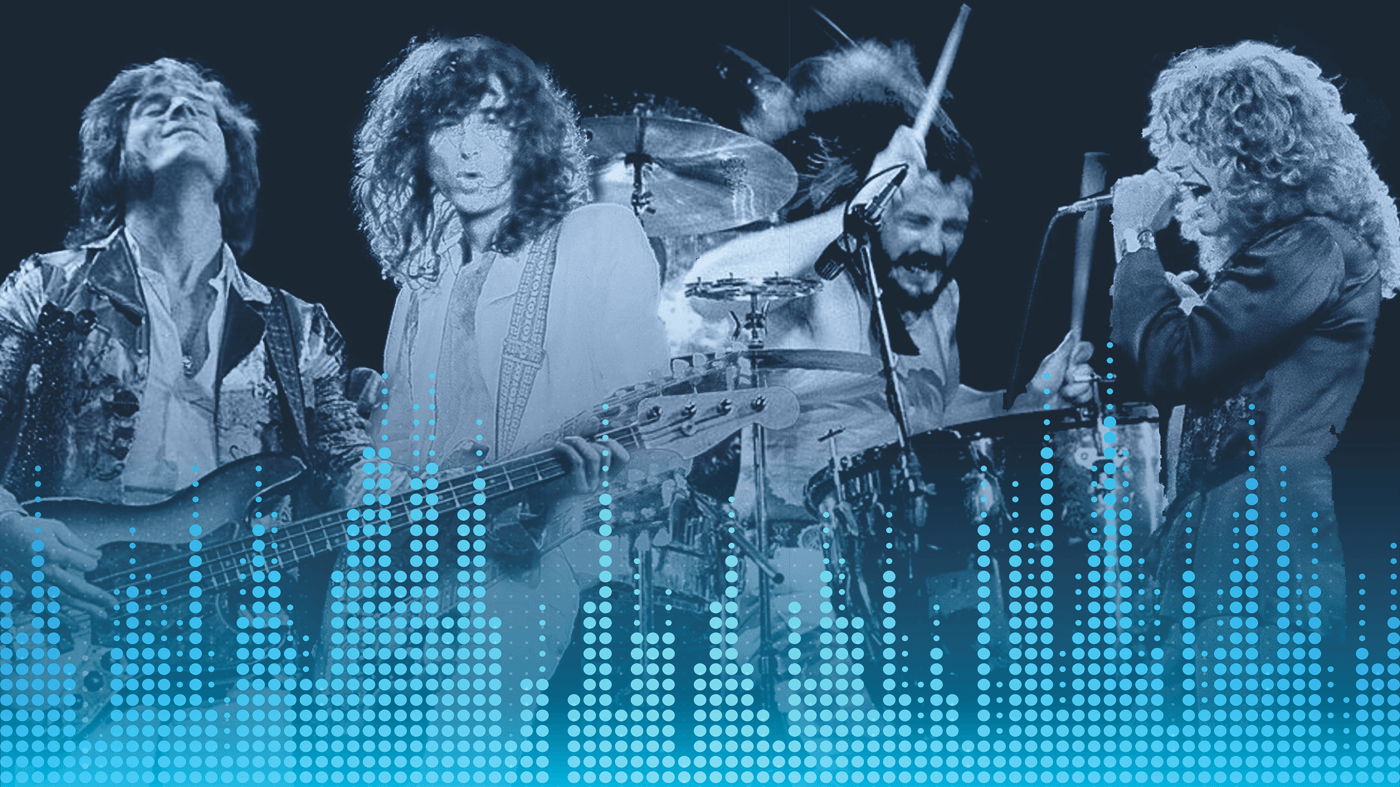 We can't all be John Bonham. But we can do our best to channel the spirit of Bonzo when we cover Led Zeppelin on the drums.
So here are 22 PDF downloads of your favorite songs by one of the most legendary rock bands of all time, transcribed note for note.
Why give away a bunch of free drum transcriptions? Because it's only a tiny sample of over 2000 songs we've transcribed for the amazing community of drummers who belong to Drumeo. We don't mind donating a few dozen songs for the greater good – it's Bonham we're talking about. We've got a whole lotta love. It's worth spreading the word.
But if you find these transcriptions helpful and want more, we'll shamelessly let you know that we have an entire platform dedicated to helping you improve your drumming skills and motivating you to reach the next level.
In the songs section alone, you'll find handy song-learning and playback tools so you can add/remove the metronome, slow down the section to hear exactly what Bonham is playing, and even loop a section you're struggling with.
You'll also have access to unlimited drum lessons with legendary drummers, live coaching sessions with world-renowned players, and personalized feedback from real teachers. It's a drummer's paradise!
If you're looking to improve your drumming anytime and anywhere it's convenient for you, and study with your favorite drummers, click here to check it out.
Thanks for listening to our shameless plug! Now let's get you those free downloadable PDFs:
Led Zeppelin Drum Transcriptions
Click the song title to download the PDF:

Want more than just Zeppelin songs? Drop your email below and get note-for-note sheet music + handy playback tools for 40 of drumming's biggest anthems.
Watch this video if you want to learn Bonzo's big licks:
SHARE THIS: