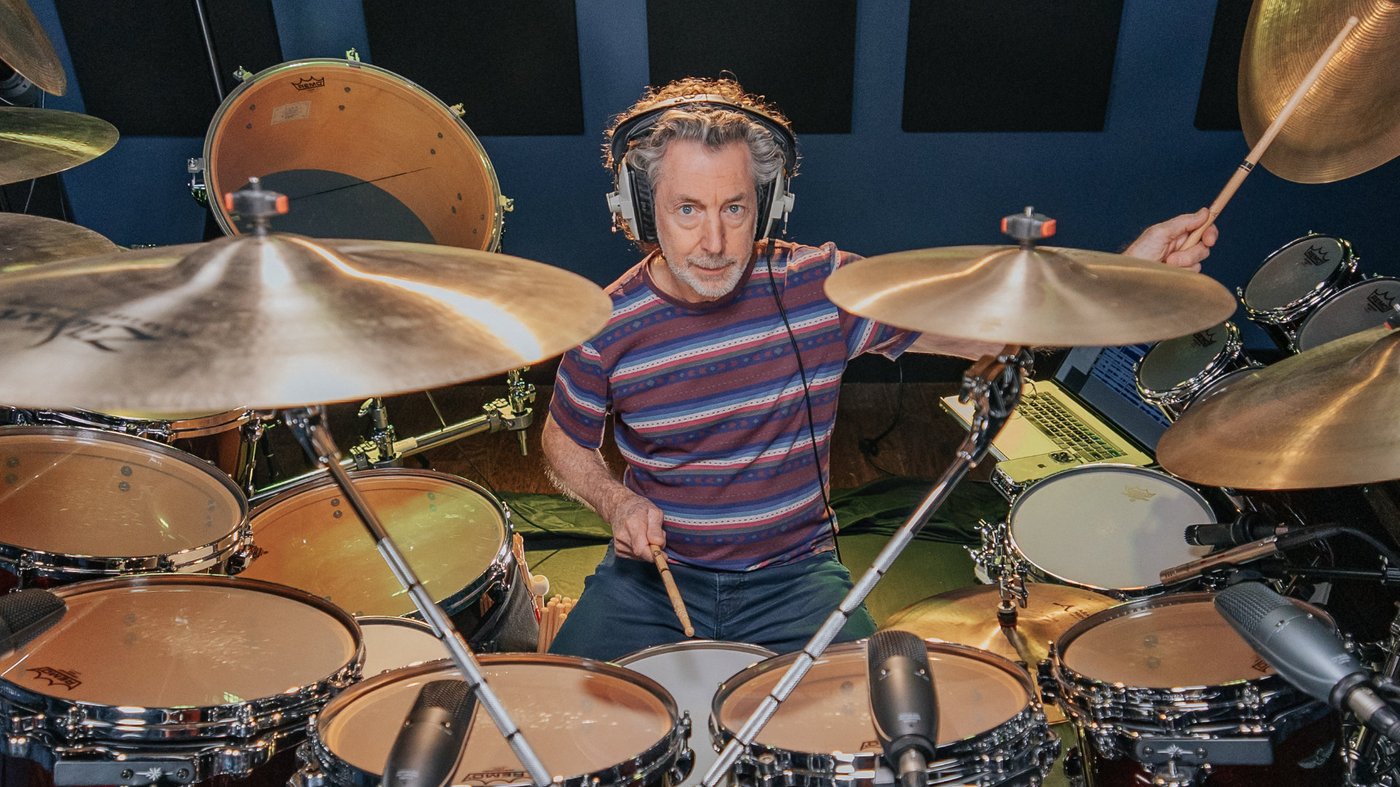 How well do you know the double bass shuffle?
Does it make you think of Van Halen's Hot For Teacher, one of the most memorable and legendary drum intros of all time?
We don't hear it that often, so when we do, it catches us off guard. It has a certain movement and drive to it, and it's surprising we don't see this iconic double bass groove in more songs.
In this video, Simon Phillips shows you how to shuffle with your feet while playing some tasty goodness overtop. He fills in the triplet gaps with one hand on the snare while his other hand plays a swing pattern on the ride.
Then he goes into the song "Space Boogie" by Jeff Beck. Simon keeps the double bass going the entire time. He's developed the freedom (aka drumming independence) to play essentially anything he wants over top, and practice and repetition can get you there, too.
We're excited to share more Simon Phillips lessons and performances in the Drumeo members area. If you want to learn how to be a better sounding drummer, grab a Drumeo membership – it basically pays for itself!
(This re-recording of "Space Boogie" features Chris Fischer [keyboards], Stanley Cooper [guitar] and Scott Ambush [bass])
SHARE THIS: