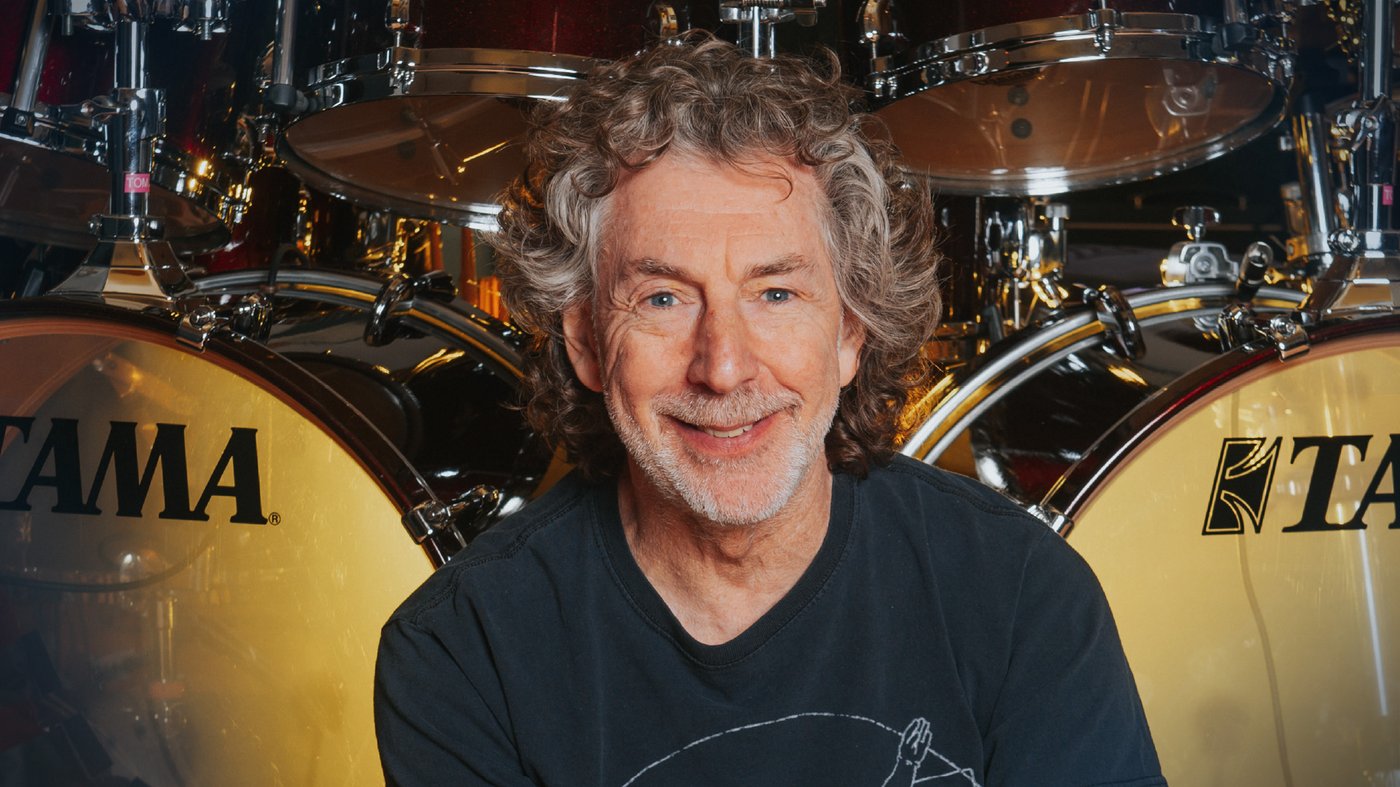 How does Simon Phillips approach writing drum solos?
And why are there paint cans in his bass drums?
A legendary drummer and experienced producer, Simon Phillips shares a lifetime worth of tips in this video for sounding better on the drums.
This full-length lesson features pointers around:
Approaching drum solos as compositions, not solos
Treating each limb's dynamics as independent from the others
Setting up the drums so they're more comfortable to play
…plus a ton of personal stories and a rare peek into some of Simon's classic studio experiences.
You'll learn that Simon doesn't start songwriting with a drum groove and why you shouldn't dump everything you know into a solo.
This is probably the most history we've had packed into a Drumeo lesson, and one of the biggest drum sets we've had in the studio! Of course, Simon tuned his kit himself, which is fitting considering he's one of the best-sounding drummers out there.
Become a better-sounding drummer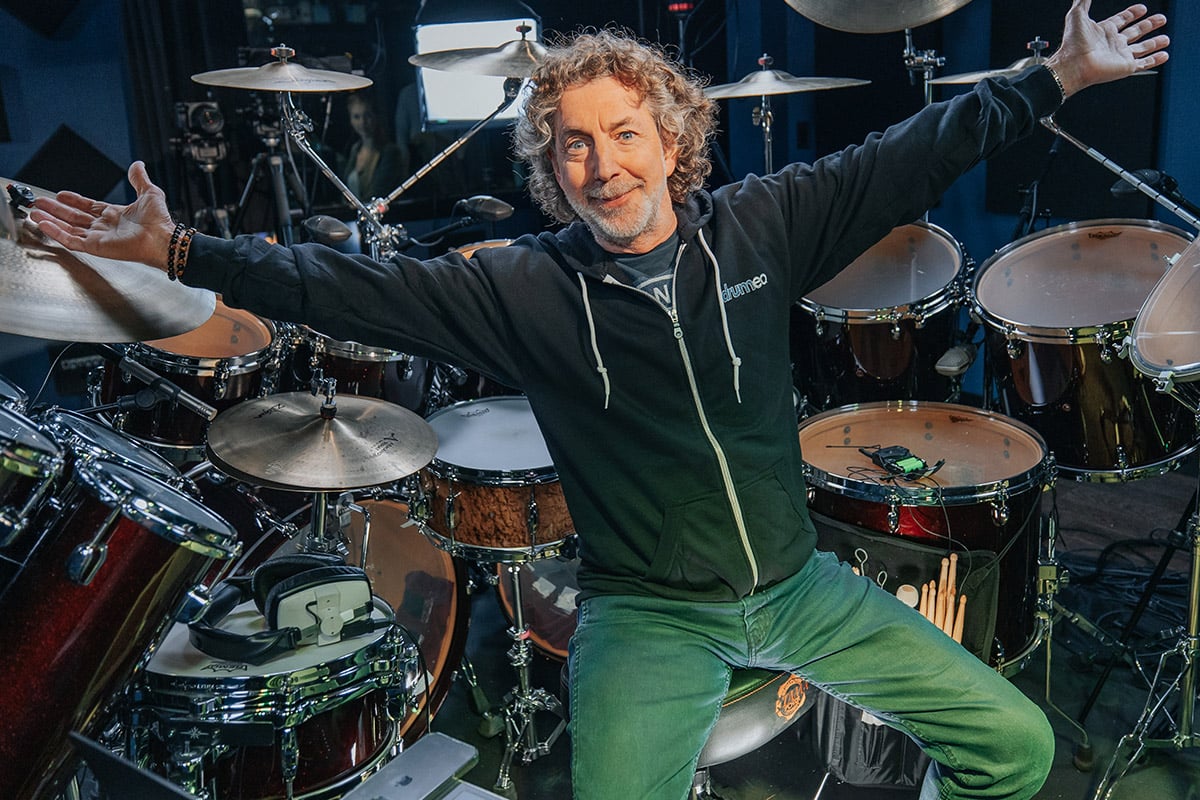 Simon Phillips' new course, "Elevate Your Drum Sound", will teach you how to get the best sound out of your drums, how to choose the right cymbals, and much more.
Start a 7-day Drumeo trial and enjoy more of Simon's wisdom, plus all the perks of being a member!
Lesson Index:
0:00 – SONG: "Jagannath" by Simon Phillips*
6:50 – Introduction
11:40 – SONG: "I Will Remember" by Toto
17:12 – Breaking down the drum part
19:51 – The story behind Simon's drum setup
27:30 – DRUM SOLO
33:25 – How Simon creates a drum solo
43:40 – SONG: "Undeviginti" by Simon Phillips*
50:30 – Counting odd meters
56:55 – SONG: "The Pump" by Jeff Beck*
1:01:25 – How Simon gets his bass drum sound
1:09:48 – SONG: "Nyanga" by Simon Phillips
*Full drum transcription available in the Drumeo members area
About Simon: Simon Phillips has been a household name in the drumming community for decades. Known for his incredible groove, virtuosic chops and iconic drum sound, he's one of the most prolific musicians of his generation. Simon has performed with Toto, Jeff Beck, Hiromi, Pete Townshend, Judas Priest, his own group Protocol, and as a session drummer with countless more artists. Beyond his drumming prowess, Simon is also an accomplished producer and audio engineer. In this role, his depth of studio knowledge and distinct musical sensibility has served an entire new generation of musical artists.
Simon Plays:
Tama Drums
Zildjian Cymbals
ProMark Drumsticks
Remo Drumheads
Follow Simon:
Facebook
Instagram
Website

SHARE THIS: