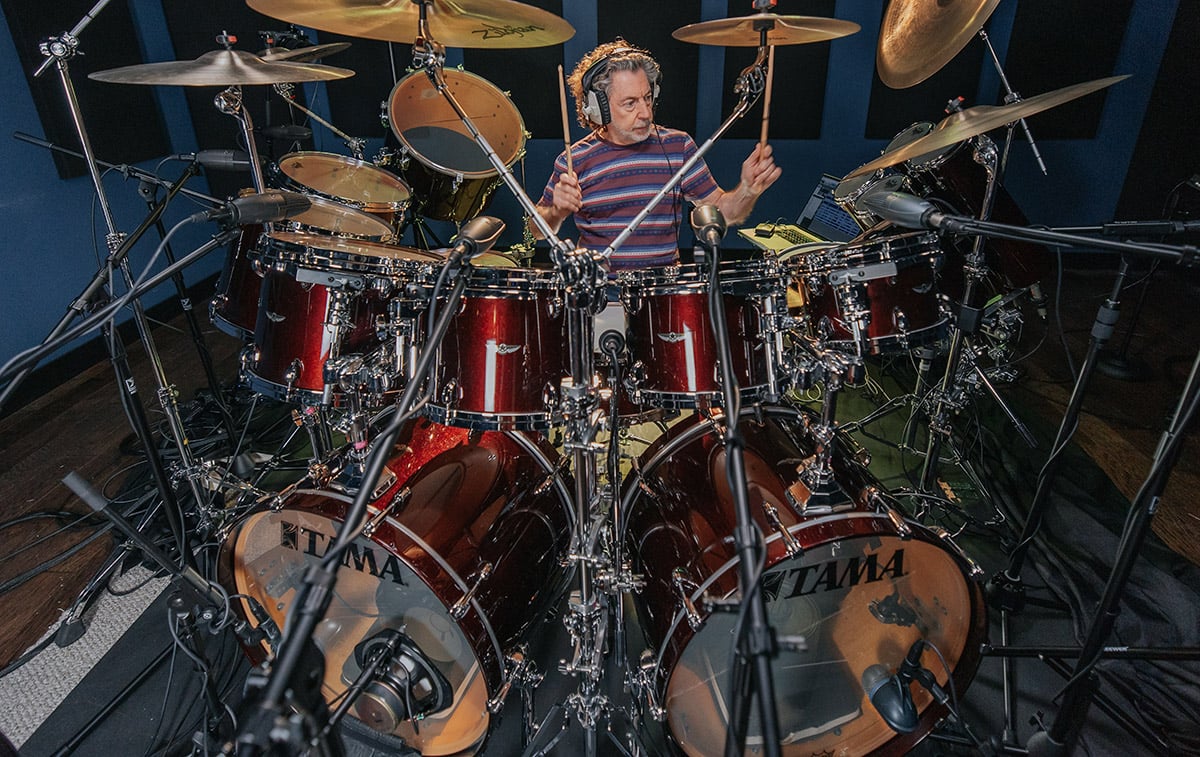 Do you struggle with drumming in odd time?
Simon Phillips (Toto, Jeff Beck, Pete Townshend) says there's one thing he does that makes it feel just as natural as 4/4.
It's called 'overriding', and he's going to show you exactly how to do it in the video above.
But if you want a quick description, here's what that means:
Overriding keeps a steady pulse so the listener doesn't get that awkward 'jerky' feeling.
Play odd meter as if it's in 4/4 – that means counting in 4/4 until you have a few extra notes that complete the odd time signature.
For example, if you have two bars of 7/8 and count 7/4 against it, the odd time will be even after two bars (7*7=14). If you're thinking in 4/4, the first bar will sound like it's on the beat, and the second bar will sound like it's off the beat.
Try it yourself with this groove and see how the hi-hat pattern doesn't change, even though the length of the bar does:
Here are two of Simon's favorite odd-time songs (plus sheet music so you can try them yourself).
Learn from Simon Phillips himself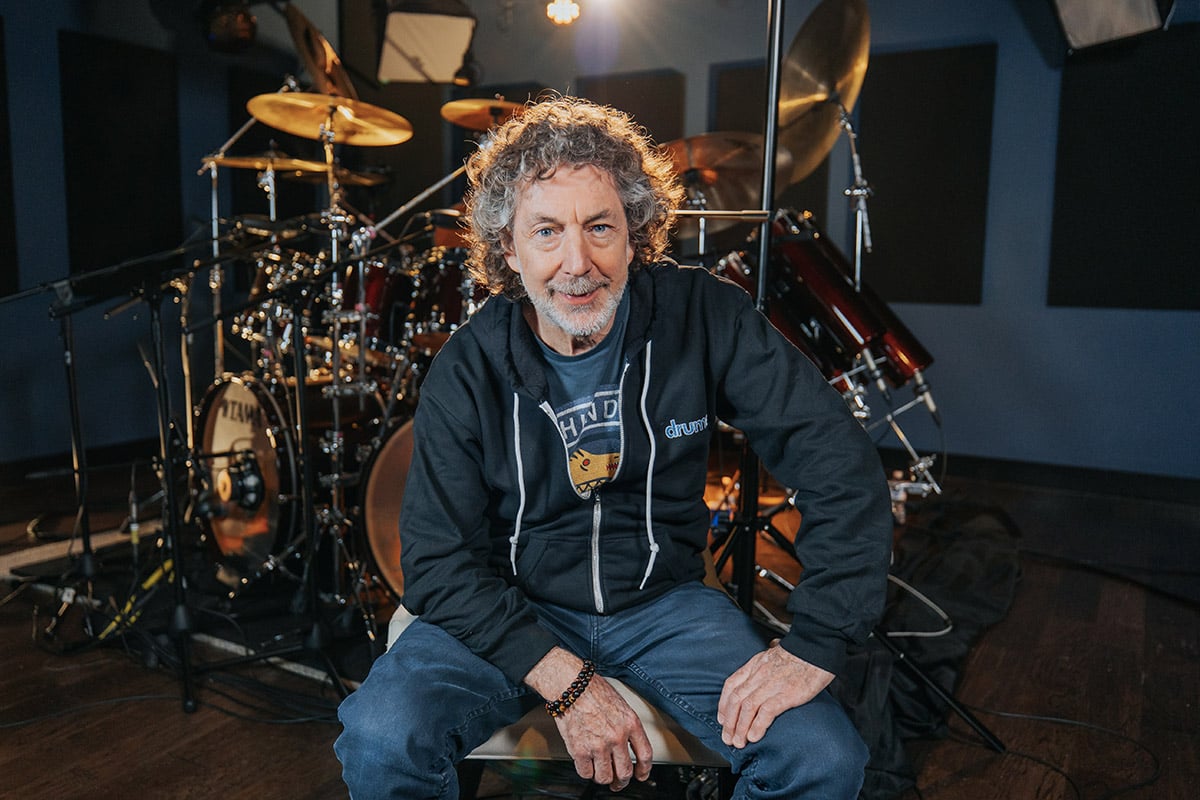 Drumeo members get access to Simon Phillips' new course, Elevate Your Drum Sound: 9 practical video lessons where Simon teaches you how to become a better-sounding drummer.
 
Join Drumeo
"Dave's Gone Skiing" by Toto
A silly name for a song, maybe, but there's a good reason for it: the day the band got together to track the song, Toto's vocalist, David Paich didn't show up to the studio. When they called around looking for him, all they were told was "Dave's gone skiing."
"So we cut it with just Luke, Mike and myself," says Simon. David did eventually lay down piano on the track.
You'll find three time signatures in this tune: 9/8, 7/8, and 4/4.
Here are some example sections:
"Undeviginti" by Simon Phillips
'Undeviginti' means 'nineteen' in latin, so it's a fitting title for a song in which the main phrase is in 19.
19/16, in fact.
Don't let those big numbers give you a heart attack. Forget about the bottom number for now, and just focus on counting to 19. You can divide 19 into groups of 2s and 3s to make it more manageable.
Pretend you're playing in 4/4, then after four bars you'll add three more 16th notes (4*4=16+3=19).
Sounds mathy, but it's much simpler than you might think.
Try to clap this out:
Now check out this section of 19/16 from "Undeviginti":
Here's a section in 5/4…
…and 7/8 (click here for tips on playing this time signature):
(If you want the full song transcription, you can find it in the Drumeo members area)
Don't worry if you're still having trouble. It takes practice to recognize, identify, and play different meters. Simon has been grooving in odd time for years, so while he makes it look easy, it does take time. Keep going!
(But in the meantime, if you want to watch Simon rock out in 4/4, here's his breakdown of "Space Boogie" featuring a legendary double bass shuffle.)
Check out these other helpful articles and videos on odd-time drumming:
SHARE THIS: