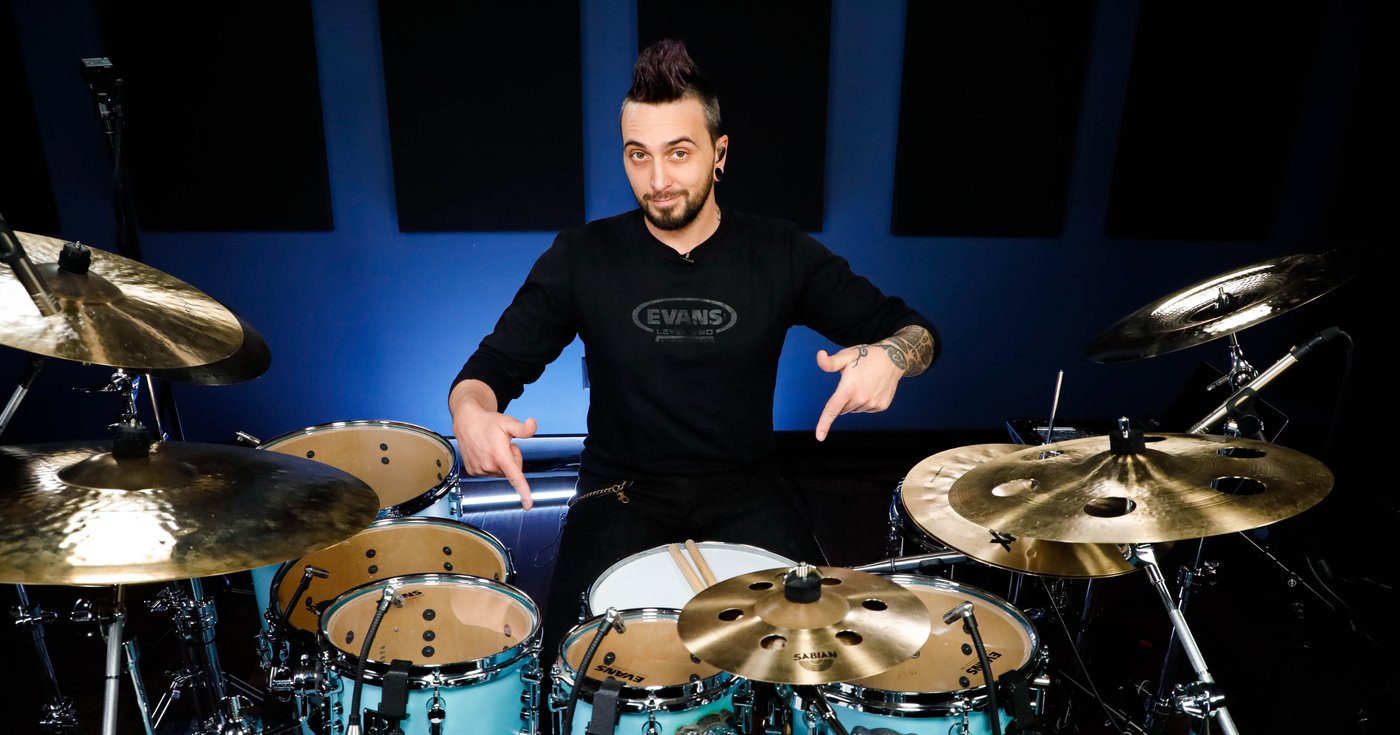 When it comes to the thundering kicks that changed drumming history, you should get familiar with the five iconic double kick grooves on this list.
Not only are these some of the most popular songs in metal and rock, but these songs have unique double bass-driven drum beats that help define the tune. While one long roll might be impressive to listen to, these interesting kick patterns helped these songs become iconic.
Everyone will have their own list of top double bass songs – this one consists of Aaron Edgar's picks – but considering when some of these tracks came out, they helped define the art of heavy drumming as we know it!
This is about as iconic as double kick gets. Like the double bass equivalent of Stairway To Heaven, if you're at a music store, you know someone in the drum room is probably playing this song. Your hands play a simple rock groove with big open hats and snare on the 2 and 4. Your feet play 16th note triplets starting with the first hi-hat hit until your snare hits. Rinse and repeat.
2. Van Halen – "Hot For Teacher"
This track pretty much put double bass shuffles on the map: playing triplets on the kick but skipping the middle one so it sounds like a gallop. For the ride bell pattern, just play the first two notes of each triplet. You'll get a strange but cool beat when you stitch it all together.

3. Slipknot – "Before I Forget"
This song helped propel Slipknot to stardom, and Joey Jordison was one of the most searched-for drummers online in the early 2000s. It's fun to play, and heavy and funky with syncopation and cool off-beat shots. The first three bars are the same, with a variation in the fourth bar.


4. Pantera – "Cowboys From Hell"
There's a lot going on here, and it starts with triplets before switching to 16th notes. First, lead with the snare drum on the quarter notes over the triplet kick pattern. Then go into the straight 16ths on the feet in the final bar.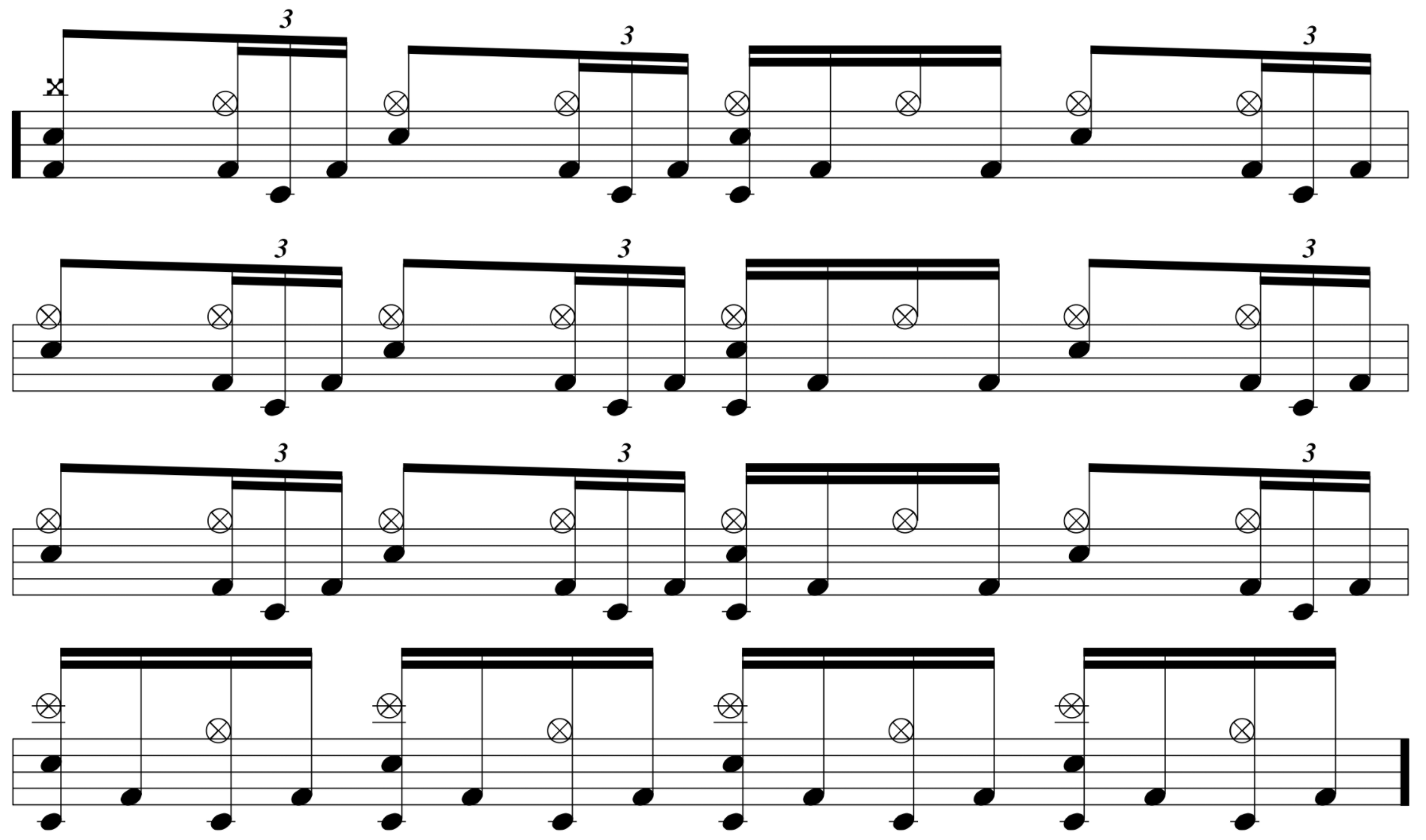 5. Meshuggah – "Bleed"
This relentless groove is one of the most ridiculous and epic out there, especially considering how it evolves throughout the song. Metal drummers like to challenge their friends to learn this herta bass drum pattern.
The easiest way to start learning is to play consistent RRL with your kicks, then stick in an additional left between the two rights. It's essentially a three note pattern. With your hands playing a typical rock beat over top, the result is a cool polyrhythmic sound.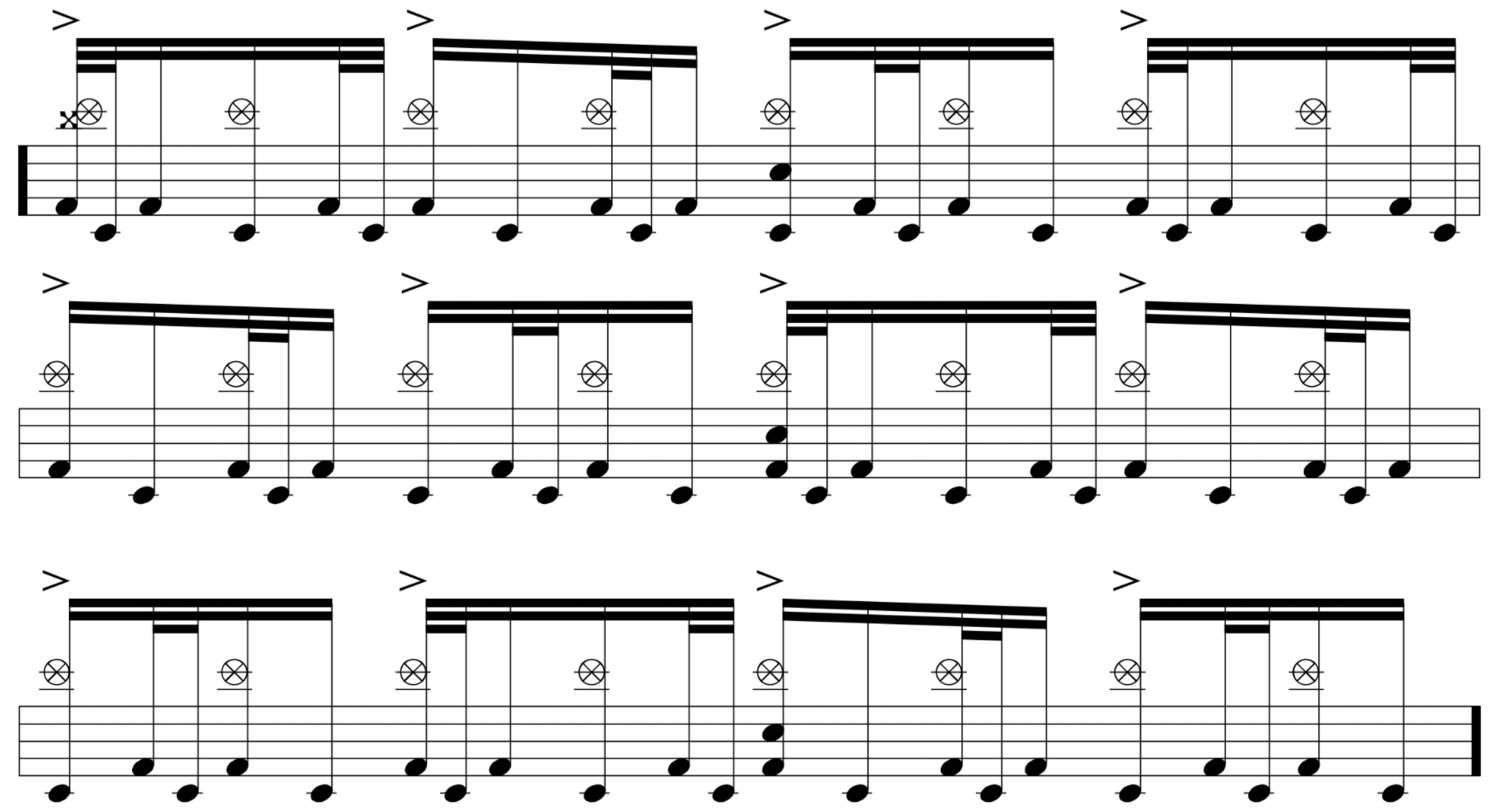 Which double bass grooves do you think are the most iconic? Do you agree with this list or did we miss any of your favorites?
SHARE THIS: