How Todd Sucherman Writes Musical Drum Solos
Todd Sucherman / Aug 12, 2022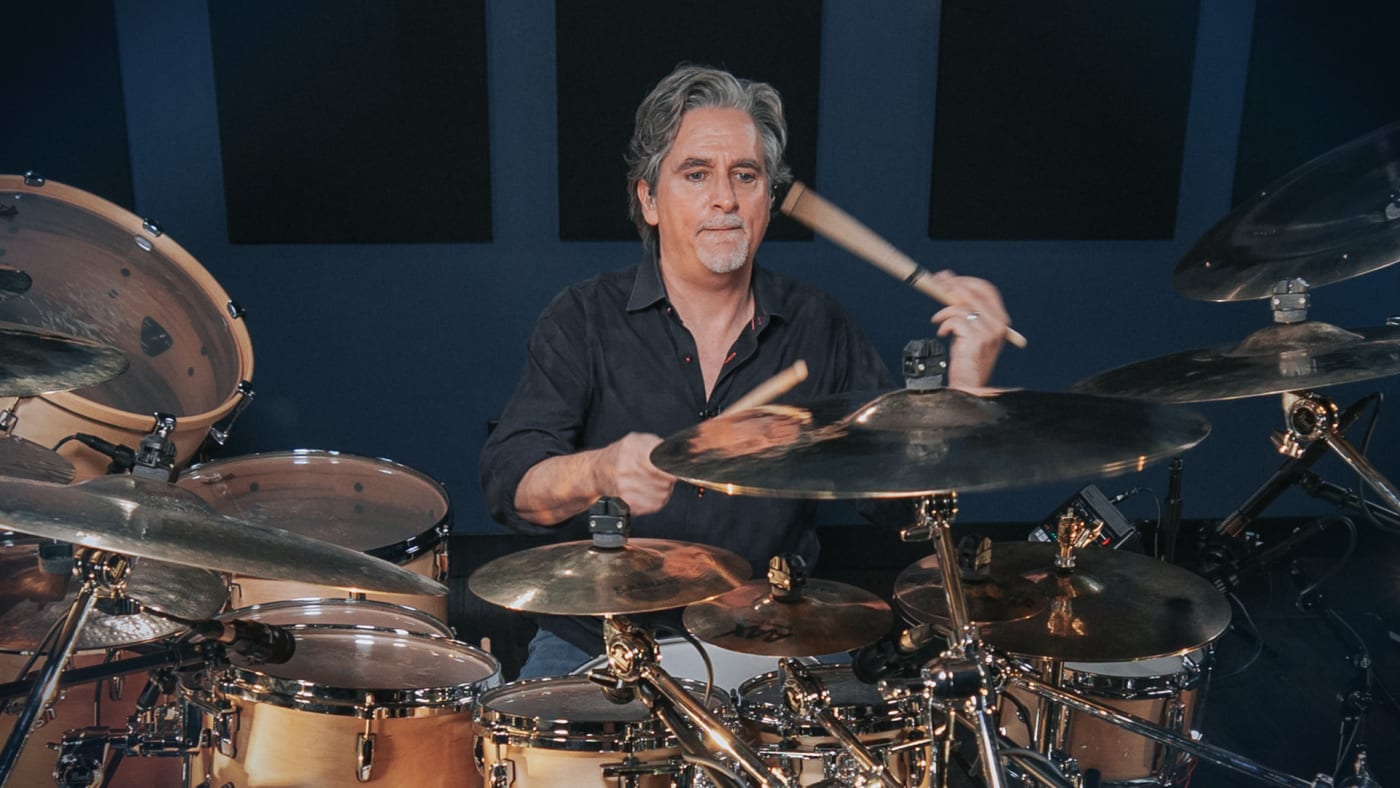 Styx's Todd Sucherman is known for writing delightfully musical drum solos. If you've ever wondered how to come up with rhythms that tell a story, watch this video!
You'll see Todd play a solo ("Evening The Odds") that transforms over time (things get especially cool around 3:06) and hear him break down some of his creative choices, including:
Why he phrased the 16th notes/flams section in groups of 5/5/3/3
How he took a note from Tony Williams to create 'triads' on the toms
…plus a samba-inspired moment and a double bass shuffle.
You can watch another epic Todd Sucherman drum solo here.
If you'd like to learn more about building drum solos, join Drumeo and watch Todd's good friend Steve Smith's course, "The Art Of Drum Soloing" (check out a free excerpt here).
SHARE THIS:
The Fastest Way To Get Faster is Jared Falk's 10-day routine that will help you rapidly
improve your speed around the kit. Enter your email address below to get started!