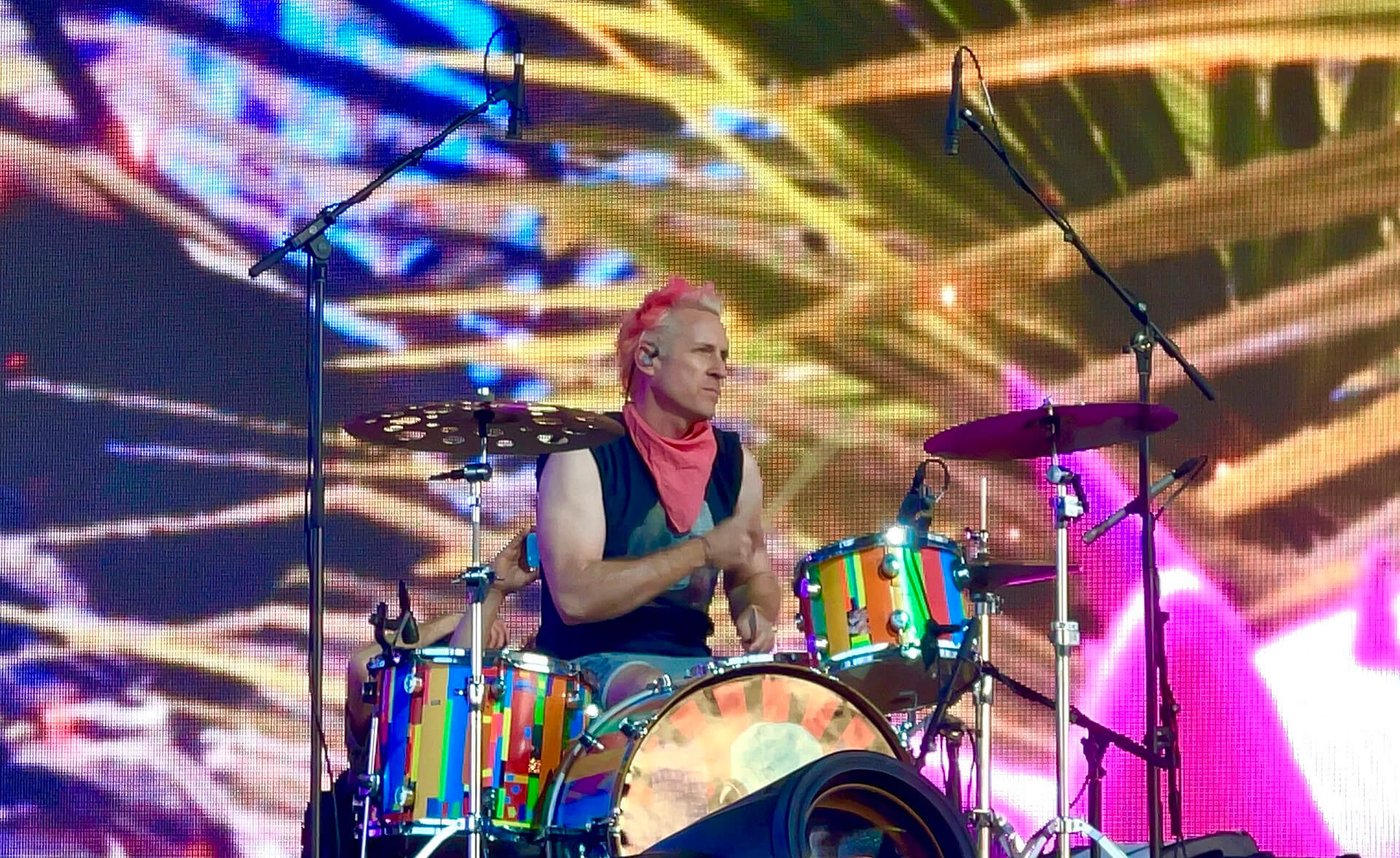 The Foo Fighters have revealed that the drummer taking the throne ahead of their 2023 tour dates is none other than prolific studio legend Josh Freese. And what an incredible choice he is.
Since Taylor Hawkins passed away on March 25, 2022, the future of the Foo Fighters was unclear. Who could replace one of the most beloved rock drummers in the world?
"Without Taylor, we never would have become the band that we were — and without Taylor, we know that we're going to be a very different band going forward."
Fans have long been speculating about who the new member would be, and Freese's name quickly came to the forefront of conversation. A longtime friend of Dave Grohl and one of many top-tier drummers who performed with the Foo Fighters at their tributes to Taylor Hawkins, he makes perfect sense.
When the music community realized that Freese had recently "cleared his schedule" – backing away from prior commitments with Danny Elfman and The Offspring – the jig was up.
Who is Josh Freese?
Born on Christmas Day (December 25, 1972) and raised in Orange County, California, Josh Freese comes from a musical family. A drummer since first grade, his first paid gig was drumming for a Top 40 band at Disneyland at the age of 12. It's been his only job ever since.
By his early twenties, he had toured with Paul Westerberg (The Replacements) and joined The Vandals, among other big gigs. By the time he turned thirty, he had over 150 albums under his belt.
Freese has taken lessons with drum giants like Terry Bozzio and Gregg Bissonette, and had Vinnie Colaiuta as a mentor of sorts when he was young. Some of his favorite drummers include Steve Jordan, Jeff Porcaro and Jim Keltner.
Influenced by artists like Frank Zappa and Devo, the prolific drummer has become a well-rounded player sought out by a variety of top acts around the world.
"Get into country music, punk rock music, everything – Willie Nelson, The Ramones, Elvis Costello, Tom Petty. It's so important to be open."

Josh Freese – Modern Drummer Magazine, March 2003
Who has Josh Freese drummed for?
Josh is the ultimate sideman, playing on over 300 recordings (up to 500, according to some sources). His resume features countless top bands and artists like The Offspring, Devo, Nine Inch Nails, Guns N' Roses, The Vandals, A Perfect Circle and Billy Gibbons.
He's gigged and/or recorded with Weezer, Sting, Paul Westerberg, Meredith Brooks, Paramore, Good Charlotte, Chris Cornell, Puddle of Mudd, Avril Lavigne, 100 gecs, Sublime with Rome, Ween and many more. He's even worked with Danny Elfman.
Like many top session players, Josh Freese has been somewhat of an unsung hero in the drumming world, often operating behind the scenes as he jumps between gigs. But he's the drummer behind massive hits like Michael Buble's "Just Haven't Met You Yet", "Bitch" by Meredith Brooks, and "Bring Me To Life" by Evanescence.
With the new Foo Fighters gig, he'll finally become a household name outside of the drumming community.
Did Josh Freese play on the new Foo Fighters album?
Dave Grohl played drums on the new Foo Fighters album But Here We Are, which came out on June 2, 2023. It's the first to be released after Taylor Hawkins' death.
Produced by the Foo Fighters and Greg Kurstin, it was initially up in the air on whether Grohl laid down the drum tracks, or if the album would be the first to feature Josh Freese.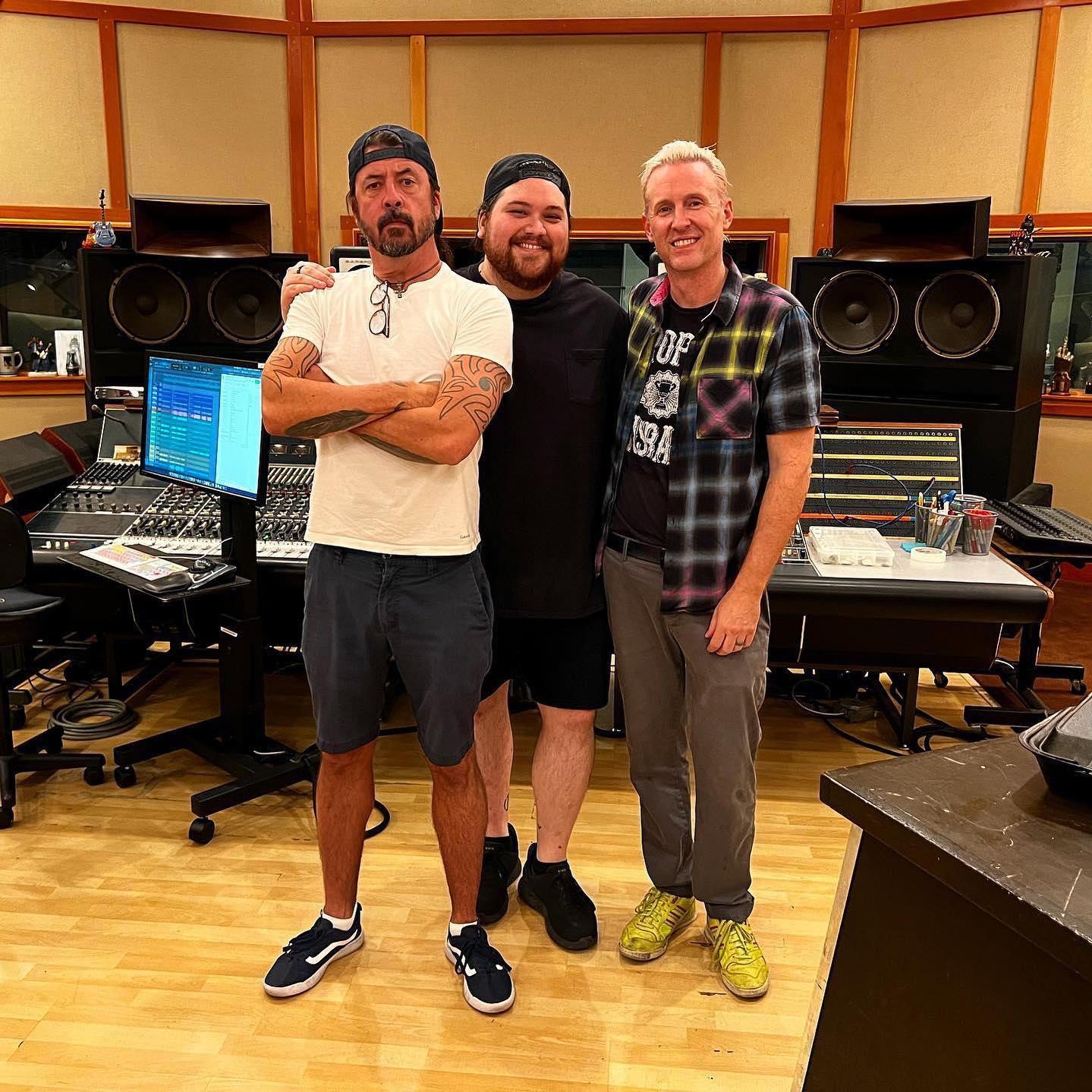 Prior to the album launch, the Foo Fighters released singles and lyric videos for two singles: "Rescued" and "Under You":
The band was understandably quiet for some time following Taylor Hawkins' passing. It's challenging to move forward after losing a bandmate. Avenged Sevenfold brought in Mike Portnoy after The Rev passed, and Todd Sucherman took the seat for Styx's John Panozzo.
The Foos' previous release, Medicine At Midnight, came out in 2021 while the COVID-19 pandemic was still raging.
When they announced the new record, fans wondered if it might be easier to just have Dave Grohl lay down drum tracks while taking time to invite a new member into the fold.
Foo Fighters albums have featured Dave Grohl's drumming before (notably Foo Fighters and The Colour And The Shape).
Some thought the heavy grooves featured on the new track, "Rescued", are quintessential Grohlisms:


What gear does Josh Freese play?
Josh Freese plays DW drums, and was the face of DW's limited edition 50th anniversary collection.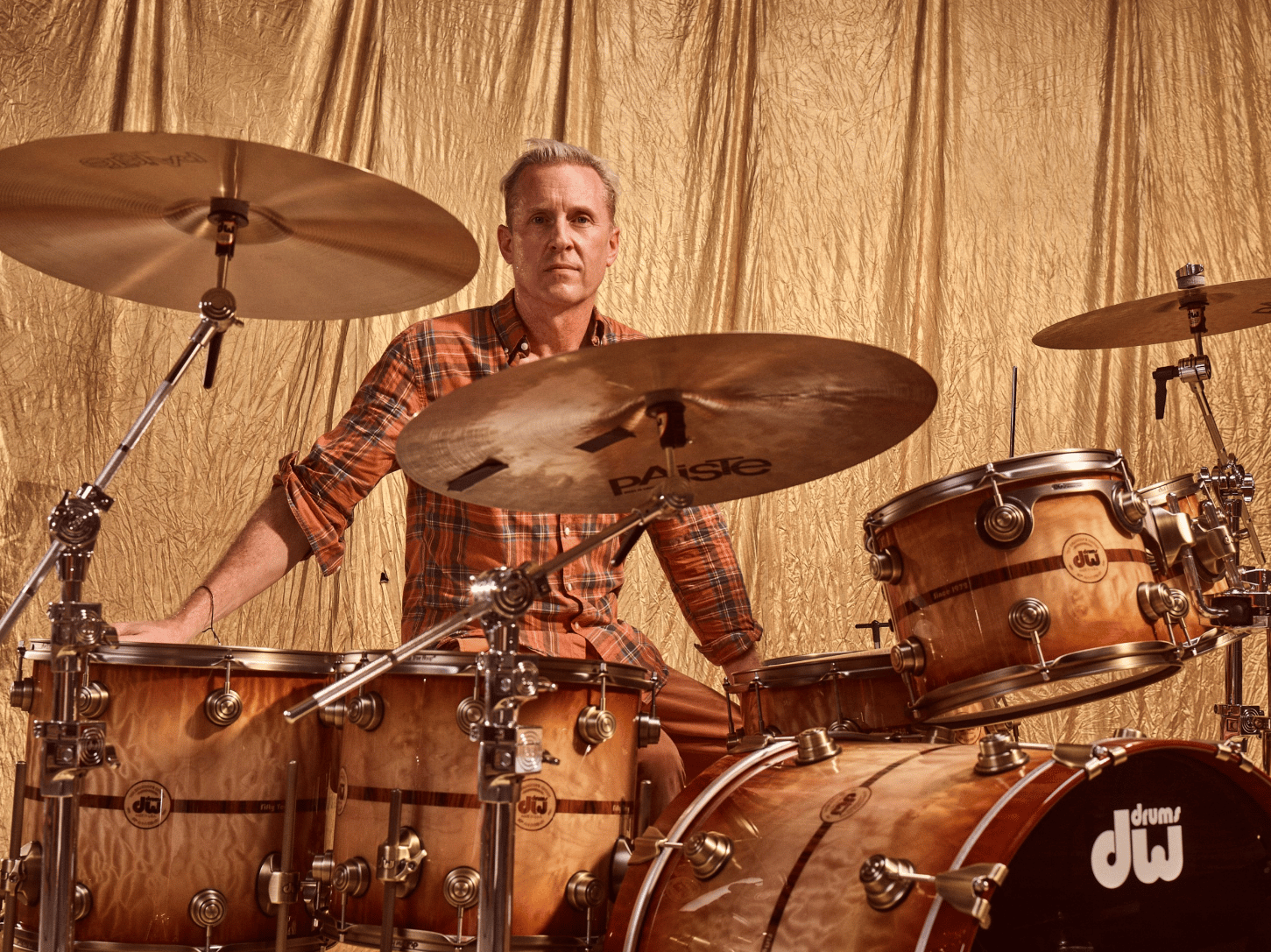 His setup typically includes at least one rack tom and two floor toms. During his May 21 live stream with the Foo Fighters, Freese's setup consisted of two bass drums, two suspended toms and two floor toms, with an additional floor tom and a pair of piccolo toms on his left side.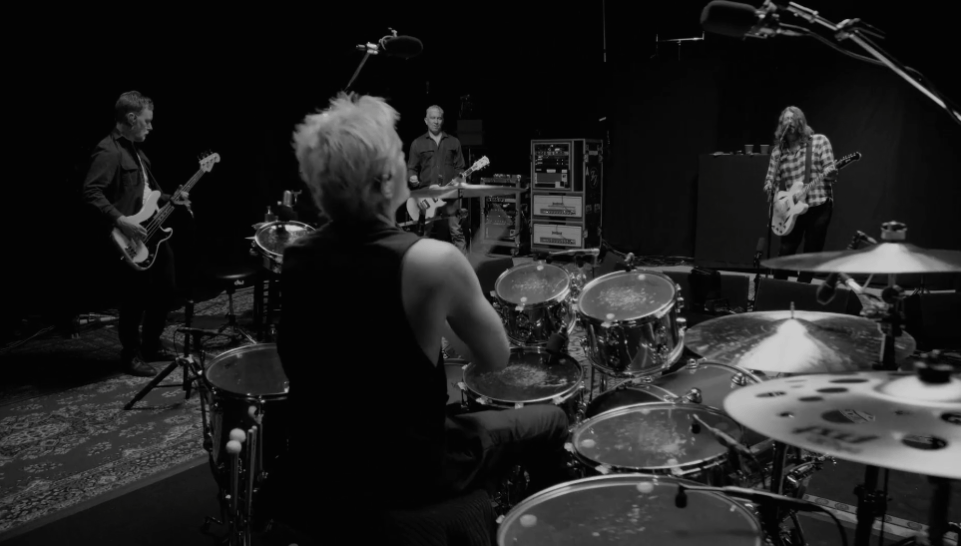 He's also a longtime Paiste cymbals artist. Here's the setup listed on the Paiste website:

Freese is a Remo artist and has his own signature drumsticks with Vater (the H-220s).
When and where are the Foo Fighters touring in 2023?
You can find the full list on the Foo Fighters website here.
05/24/23 – Gilford, NH, US – Bank Of New Hampshire Pavilion
05/26/23 – Boston, MA, US – Boston Calling Music Festival
05/28/23 – Columbus, OH, US – Sonic Temple Festival
05/30/23 – Washington, DC, US – The Atlantis
06/02/23 – Nurburgring, DE – Rock Am Ring
06/04/23 – Nurnberg, DE – Rock Im Park
06/14/23 – Rogers, AR, US – Walmart AMP
06/16/23 – Pelham, AL, US – Oak Mountain Ampitheatre
06/18/23 – Manchester, TN, US – Bonnaroo Festival
07/08/23 – Quebec City, QC, CA – Festival D'Ete De Quebec
07/12/23 – Ottawa, ON, CA – Ottawa Bluesfest
07/15/23 – Milwaukee, WI, US – Harley-Davidson Homecoming Festival
07/29/23 – Naeba, JP – Fuji Rock
08/04/23 – Spokane, WA, US – Spokane Arena
08/06/23 – Big Sky, MT, US – Wildlands Festival
08/08/23 – Salt Lake City, UT, US – Usana Ampitheatre
08/10/23 – Lake Tahoe, NV, US – Lake Tahoe Outdoor Arena At Harveys
08/12/23 – San Francisco, CA, US – Outside Lands Festival
09/03/23 – Aspen, CO, US – Jazz Aspen Snowmass
09/07/23 – Curitiba, BR – Estadio Couto Pereira
09/09/23 – Sao Paulo, BR – The Town
09/15/23 – Chicago, IL, US – Riot Fest
09/17/23 – Asbury Park, NJ, US – Sea.Hear.Now
09/19/23 – Virginia Beach, VA, US – Veterans United Home Loans Amphitheater
09/21/23 – Louisville, KY, US – Louder Than Life Festival
10/01/23 – Dana Point, CA, US – Ohana Festival
10/03/23 – Phoenix, AZ, US – Talking Stick Resort Amphitheatre
10/05/23 – El Paso, TX, US – Don Haskins Center
10/07/23 – Austin, TX, US – ACL Festival
10/14/23 – Austin, TX, US – ACL Festival
11/26/23 – Abu Dhabi, UAE – F1 Grand Prix
FREE: Get drum music for 100+ Foo Fighters songs
SHARE THIS: