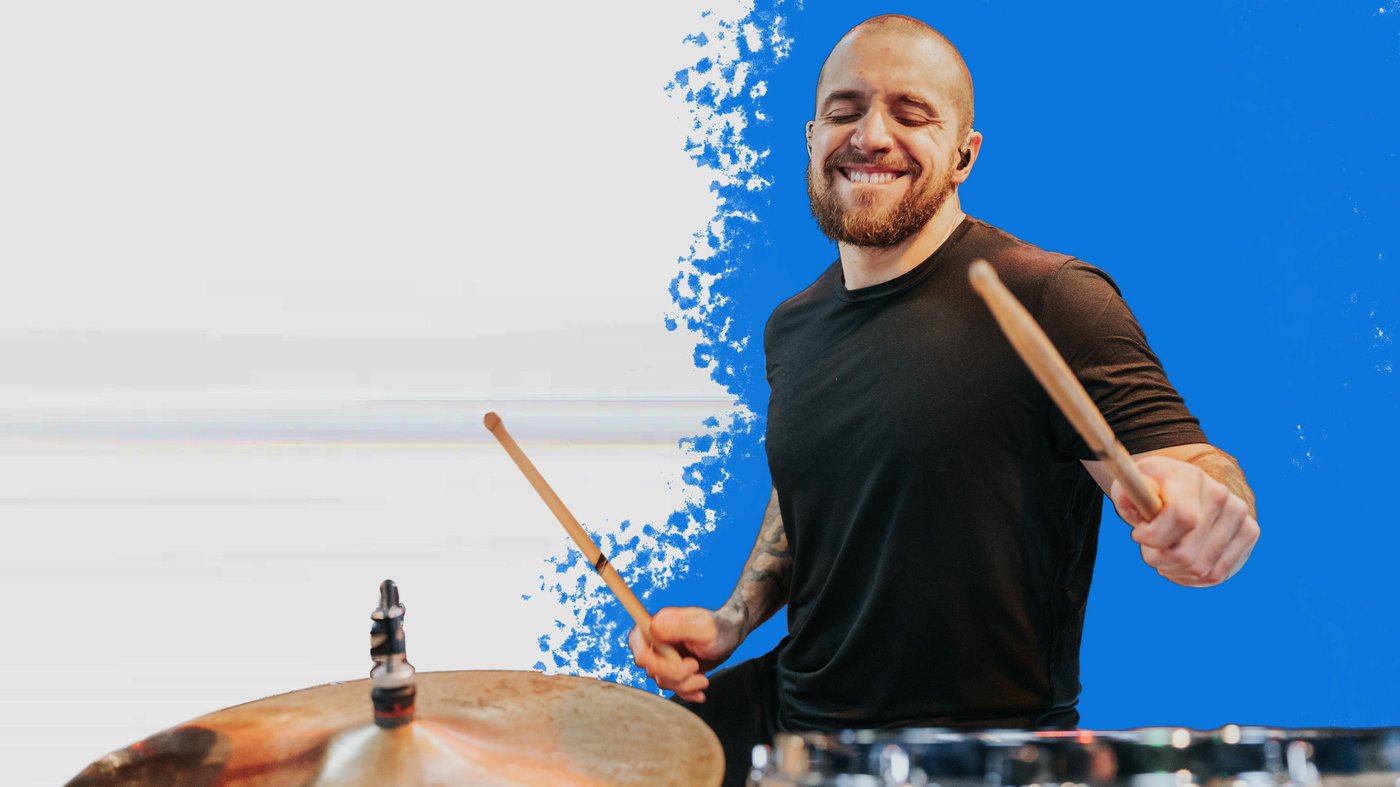 Sepultura who?
Brazilian drummer Eloy Casagrande came out to Drumeo to film a bunch of educational content. It was all going great until we decided to throw him for a loop and dared him to learn a rock song.
Eloy is known for the metal madness he brings to the kit in Sepultura, and that's exactly why we wanted him to try playing outside of his comfort zone.
While there are a lot of similarities in rock and metal music, Eloy is used to playing fast, often intricate drum parts. It's like that trope floating around the internet these days: what you think is hard is not necessarily what's actually hard.
It can be just as tough finding the pocket for your groove as it is to play 200+ BPM.
Here's the type of drum part Eloy is used to throwing down:
When we asked him to learn one of Foo Fighters' new singles, "Rescued", Eloy was happy to give it a shot. He tried to get as close to the original part as possible, channeling his inner Dave Grohl and Taylor Hawkins.
Eloy demonstrates a great way to learn songs quickly: by taking notes on song structure before getting into the details.
Did you ever expect to see a metal drummer covering Foo Fighters? Eloy has such a great sense of groove, whether he's playing something simple or ripping 10,000 notes around the kit.
If you want to learn "Rescued" off the Foos' upcoming album, But Here We Are, sign up for a free 7-day trial with Drumeo to get access to the drumless play-along track, sheet music and way more.
SHARE THIS: