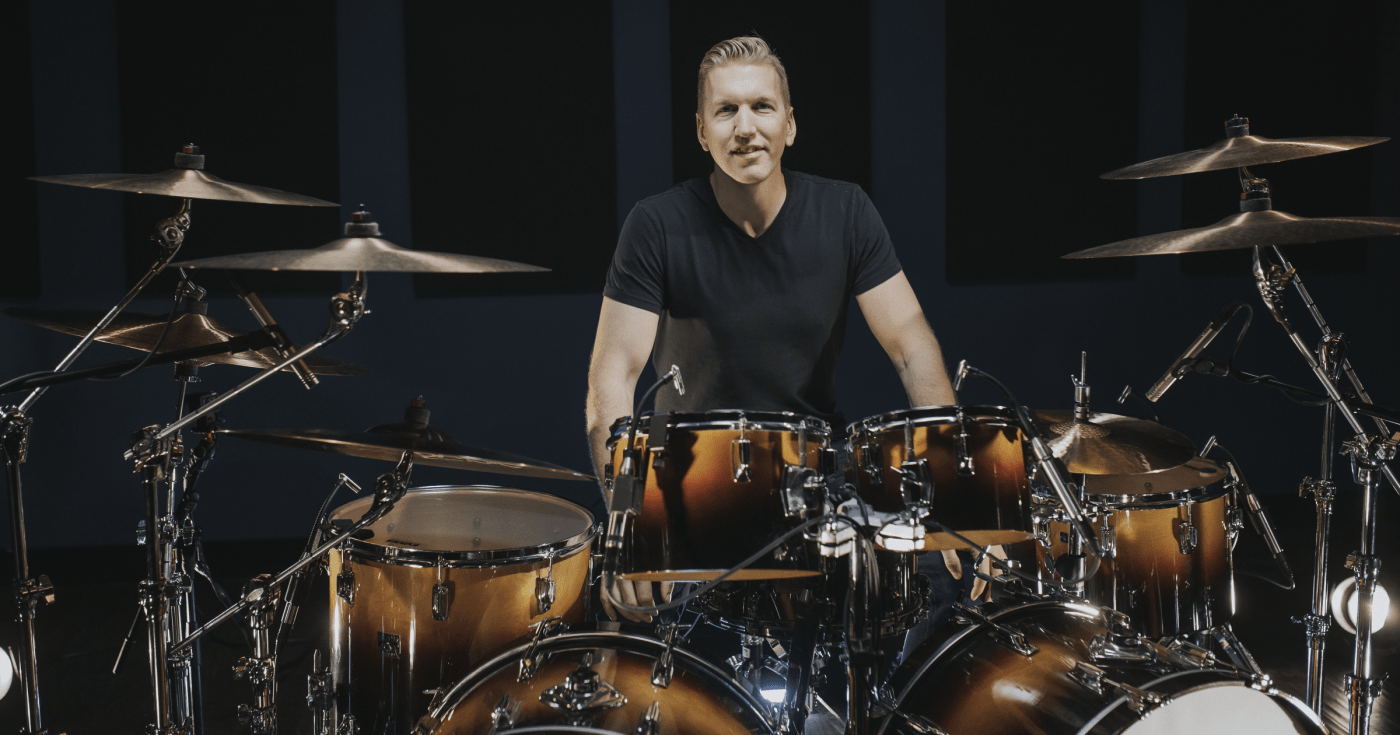 Jared Falk, metal drummer?
Jared Falk, HEADBANGER?
If you've followed Drumeo for a while, you'll know that Jared isn't known for playing heavy music. But when he asked the drumming community what metal bands he should check out, Gojira came out on top. They're one of the hottest bands in the genre right now, and feature groovy and creative drum parts.
So we challenged Jared to play "Born For One Thing", the first single off their new album, Fortitude.
The best part? Unlike his mortal enemy, Dave Atkinson, Jared never plays double bass – so he knew his work was cut out for him. But he wanted to get out of his comfort zone.
In this video you'll see his early reaction to the song's cool triplet snare intro, epic halftime ride section, and tasty ghost notes. Then he shares some vlog clips (frustrations and all!) from his daily practice where he plays through the song to get the form, then slows it down to nail the details (like transitions and double bass patterns, which he ended up doing in a unique way with double strokes).
The night before filming, Jared was nervous he wouldn't be able to do the song justice. But we think he killed it! What do you think?
(P.S. Jared mentions an incredible fundraiser Gojira is spearheading. Bid on auction items from your favorite metal bands to help raise money for Brazil's Indigenous People Articulation, which supports indigenous rights. Here's the link: https://propeller.la/gojira)
SHARE THIS: