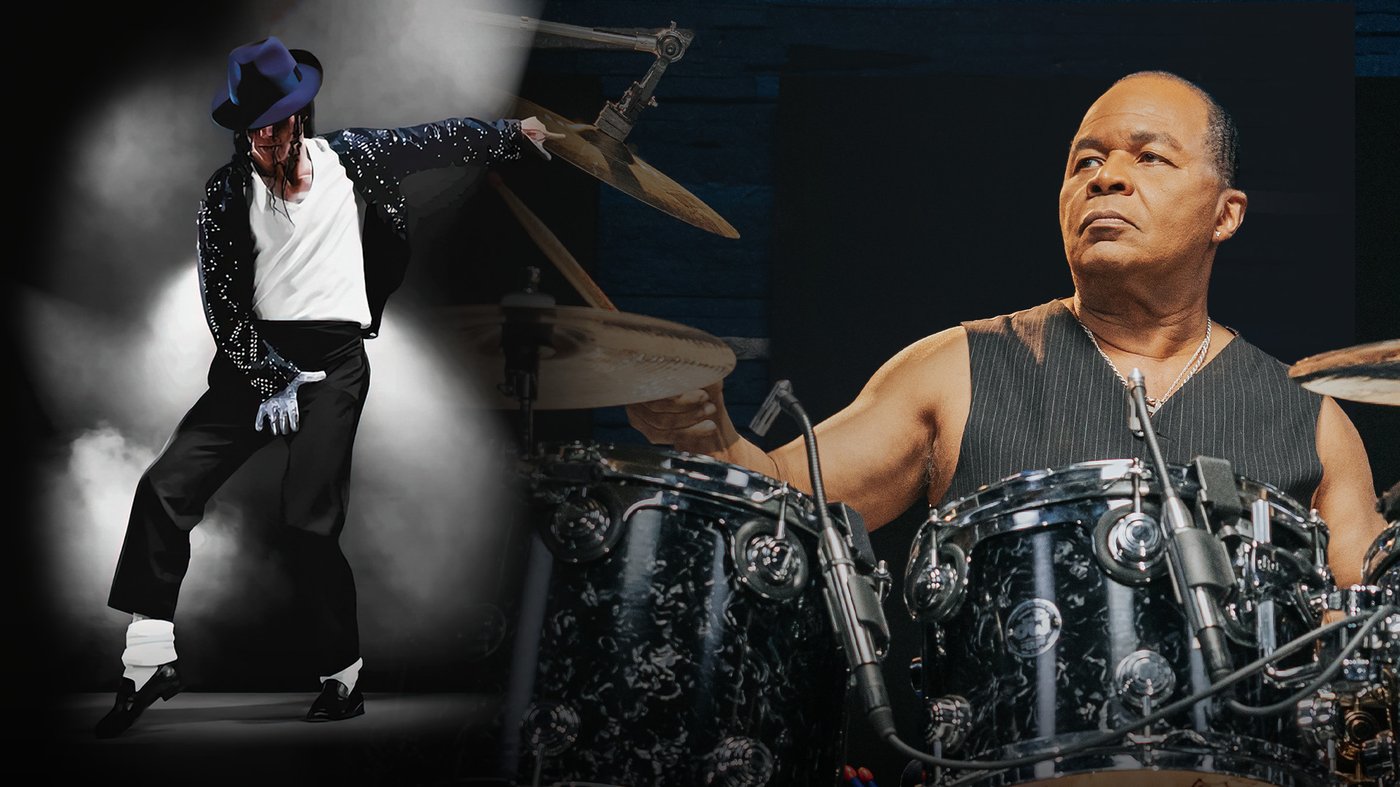 Jonathan "Sugarfoot" Moffett was Michael Jackson's live drummer for 30 years, supporting the King of Pop during some of his biggest tours (including the HIStory World Tour) from the late '70s until Michael's death in 2009.
Michael Jackson's hit "Billie Jean" is one of the most iconic songs of all time. In this drum cam footage, you'll see exactly how Sugarfoot played the hit MJ song during his tenure, complete with tasty hi-hat details and that legendary pocket.
It ends with a unique drum solo that features three differently-tuned bass drums played with a single foot, and you'll see why Jonathan Moffett earned his nickname. He also goes into his trademark behind-the-head cymbal grabs!
How to play "Billie Jean" by Michael Jackson on the drums
While Sugarfoot was Michael Jackson's beloved longtime touring drummer, it was Ndugu Chancler who appears on the original "Billie Jean" album recording. You can also hear Ndugu on "P.Y.T." and "Baby Be Mine" from the Thriller album, and "I Just Can't Stop Loving You" and "Bad" from the Bad album.
Click here for the "Billie Jean" sheet music
The song is 117 BPM and while it takes a pro drummer to nail the feel of this song, it's also one of the easiest songs to learn on drums, as a beginner drummer could get through from start to finish by playing that famous steady beat.
Did you know that with a free 7-day Drumeo trial, you can get access to sheet music and practice tools for almost 50 Michael Jackson hits and 5000 other songs?
SHARE THIS: