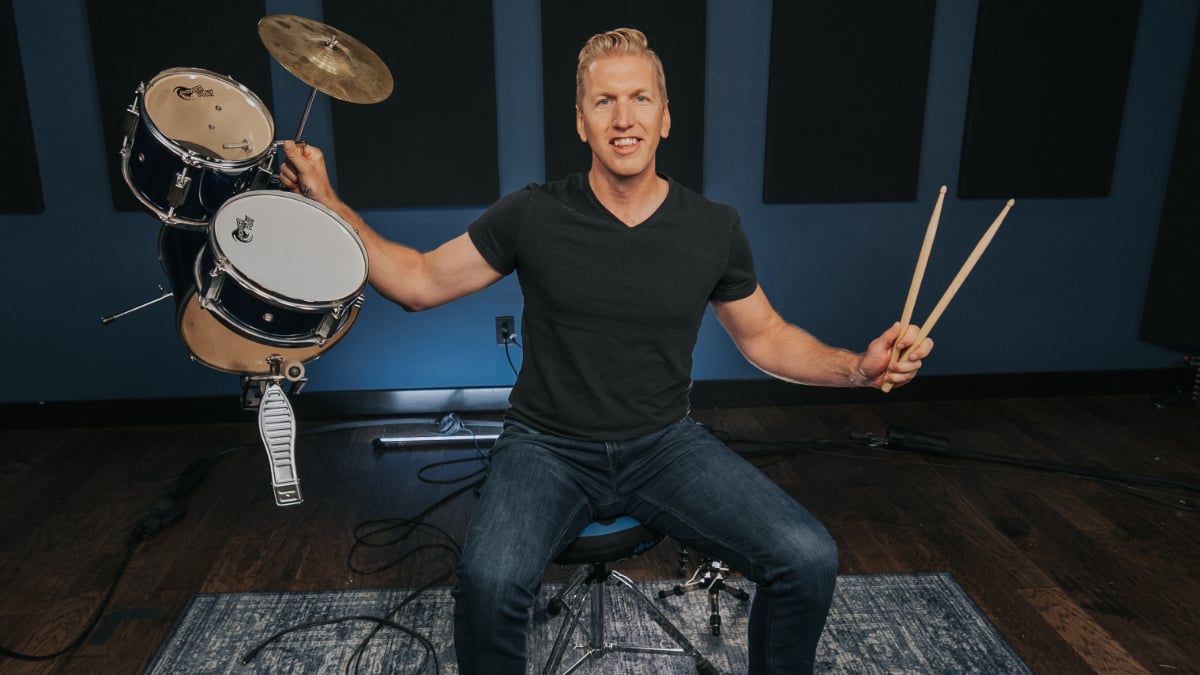 Can you buy a toy drum set for fifty bucks and make it sound better than plastic containers and tin cans?
The answer is yes.
In order to turn this kids drum kit into a recording monster, we needed a pro audio engineer to get there. But we didn't need the mighty Victor Guidera to improve the sound a whopping 200% (estimated statistic – don't come for us). Tuning and muffling did a lot for this kit's glow-up.
You'll see in the video how you can transform a cheap toy into a recordable kit. Here's what we did:
These cheap kits may not sound great, but they're useful for teaching kids the basics of drumming, giving them a way to blow off steam, and get them excited to rock out. That's $50 well spent!
Or…you know…you could make your own homemade drum set for them to play with.
*This article contains affiliate links, which means we might earn a small commission from the product seller if you make a purchase. For more info, check out our privacy page.
SHARE THIS: