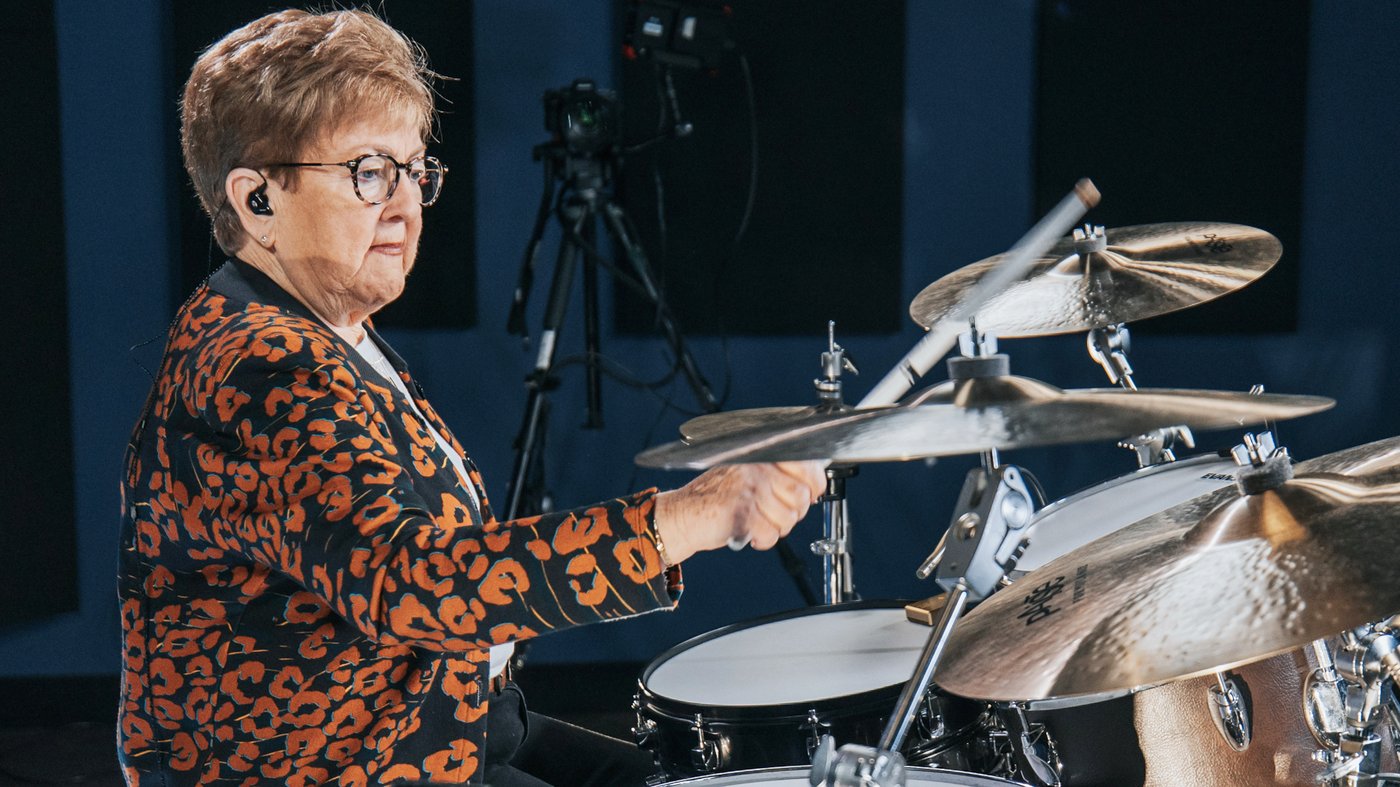 Dorothea Taylor isn't just the godmother of drumming…she's also the queen of rudiments. Did you know that these popular drumming patterns make up the bulk of a lot of the grooves, chops, and fills you hear on your favorite albums or in your favorite drum videos?
Paradiddles are Dorothea's go-to because they're so versatile. There are four ways to play a paradiddle (we call them 'inversions'):
RLLR LRRL (inversion 1)
RRLR LLRL (inversion 2)
RLRL LRLR (inversion 3)
Think of it like shifting the RLRR pattern down a circular conveyor belt until it comes back out the end you started on!
Once you get used to playing paradiddles and inverted paradiddles on a single surface, try them in a groove on the drum kit and break the rights and lefts between snare and hi-hat, snare and toms, or other surfaces. Add ghost notes and dynamics to give the groove more feel.
If you didn't think there were even more ways to do cool things with paradiddles, well…there are.
You can play each inversion (variation) four different ways by putting the accent on a different beat. Try to only accent the 1s, then only accent the 2s, then the 3s, then the 4s.
For example, here's how you'd shift the accents on a regular paradiddle:
Rlrr Lrll
rLrr lRll
rlRr lrLl
rlrR lrlL
Four paradiddle variations, and four variations on each of those: that's 16 ways to play a paradiddle!
Once you learn these paradiddle variations well enough to play them in your sleep, you'll find yourself using them all the time. You may not realize you're playing rudiments when you're sprinkling these concepts into your beats and fills, but they'll take your stick control and creativity to the next level.
If you enjoyed this video, you can learn much more from Dorothea so you can play faster and tighter – with a Drumeo membership!
SHARE THIS: