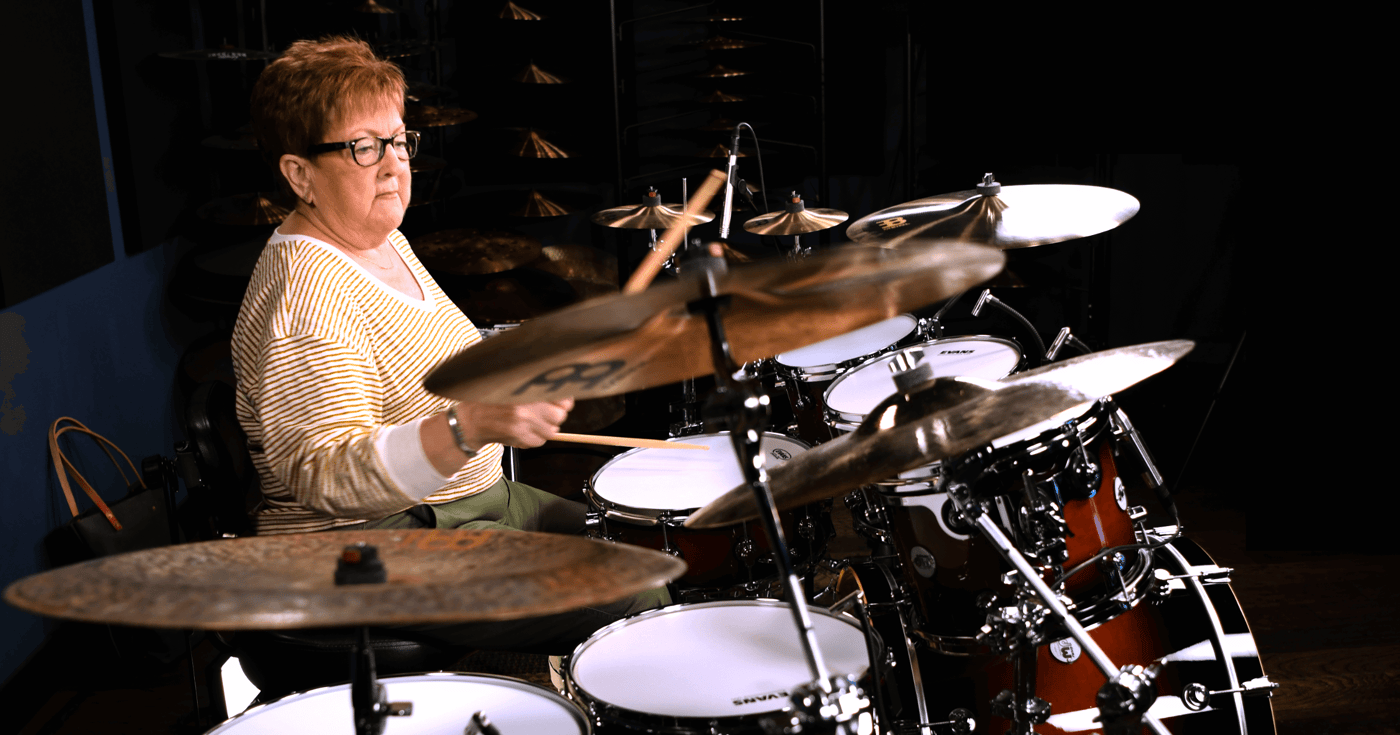 You might know Dorothea Taylor – the 'godmother of drumming' and purveyor of excellent rudimental technique – from her popular Instagram page. She came to the Drumeo studio to demonstrate why paradiddles are so important, and how to practice them in a way that doesn't make you want to jump out a window.
There are many different ways to practice paradiddles and push past the basic sticking. You can add accents and even string together a few variations over a play-along track, splitting the strokes between different drums and cymbals.
If you want to broaden your knowledge and improve your hand control, check out this lesson! And be sure to watch the end where Dorothea plays along to a song randomly chosen for her.
Lesson Index:
0:00 – SONG: "Tush" by ZZ Top
2:18 – Introduction
6:38 – Paradiddle permutations
12:25 – Adding accents
24:11 – How to develop doubles
28:10 – Paradiddle playalong
33:54 – SONG: "Purple Rain"
Download the PDF to practice along! And check out Drumeo Edge for more lessons and courses from Dorothea.
About Dorothea:
Dorothea Taylor is a knowledgeable multi-instrumentalist and instructor with over 50 years of experience. She was introduced to the world of high-level drumming through the Blue Notes Drum and Bugle Corps which was instrumental in establishing her high standards, which ultimately helped her build a successful career in and out of the studio. Over the years, Dorothea played with acts such as the Long Bay Symphony, the jazz band UNI, and Rick Alviti, as well as lending her percussion and organ chops to the Ray Charles Concert and her Church, respectively. When she's not playing, Dorothea teaches at the Forestbrook Middle School and Sound Systems Music Store.
Follow Dorothea:
Instagram
YouTube
Facebook
SHARE THIS: