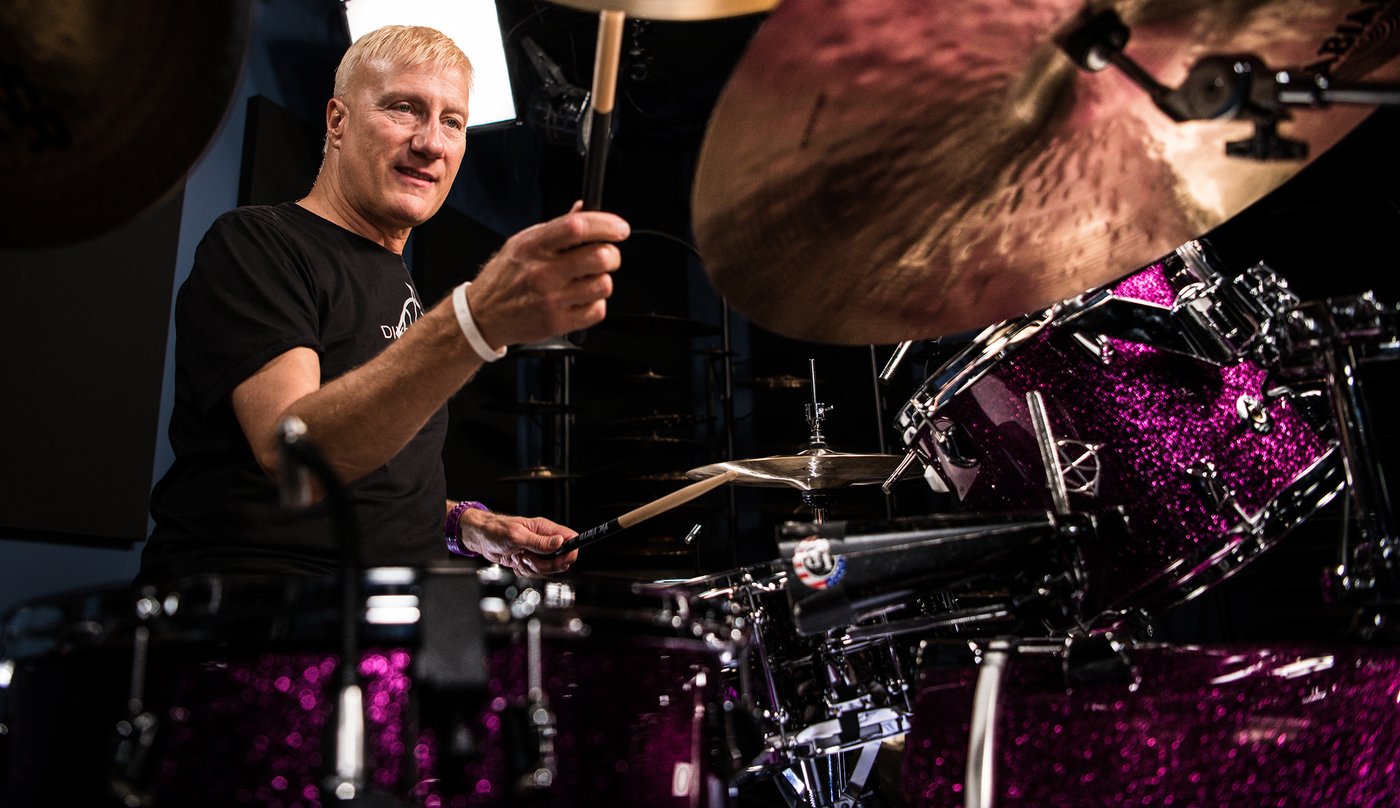 If I hadn't followed through on great advice, I wouldn't have had the opportunities I've had in my life. I wouldn't be drumming with Ringo. I wouldn't have been the drummer with David Lee Roth for seven years.
I was born and raised in Detroit, Michigan. My dad was a drummer and my mom played jazz vibraphone. Dad's band used to play a lot of weddings and private parties and I'd sit in on drums while my brother Matt would sit in on bass. Our sister Kathy was also super involved – she played guitar and violin. 
My brother is my favorite bass player. It's funny how our paths went the same way. We both went to music school. Matt plays with Sir Elton John and I play with Sir Richard Starkey – aka Ringo Starr. How much fun is that?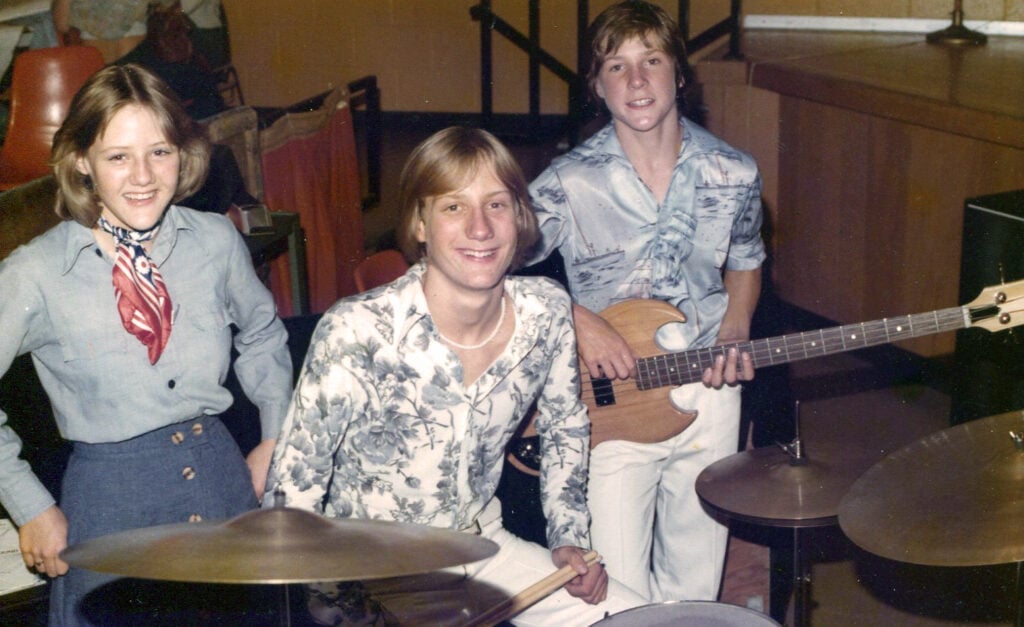 I didn't just want to be in a big name band; I had such a great family and I wanted to be a dad. So I thought about where I could live and raise kids, but also be in the center of it all.
Detroit was too cold. I didn't want to live in New York City. To me, the real entertainment capital of the world was Hollywood – and the sun shines almost every day. I wanted to play drums in movies and TV shows, and on albums! I was really into Johnny Carson, and the NBC Orchestra featured Ed Shaughnessy on drums. How cool would it be to be on The Tonight Show like Ed and only work for two or three hours a day?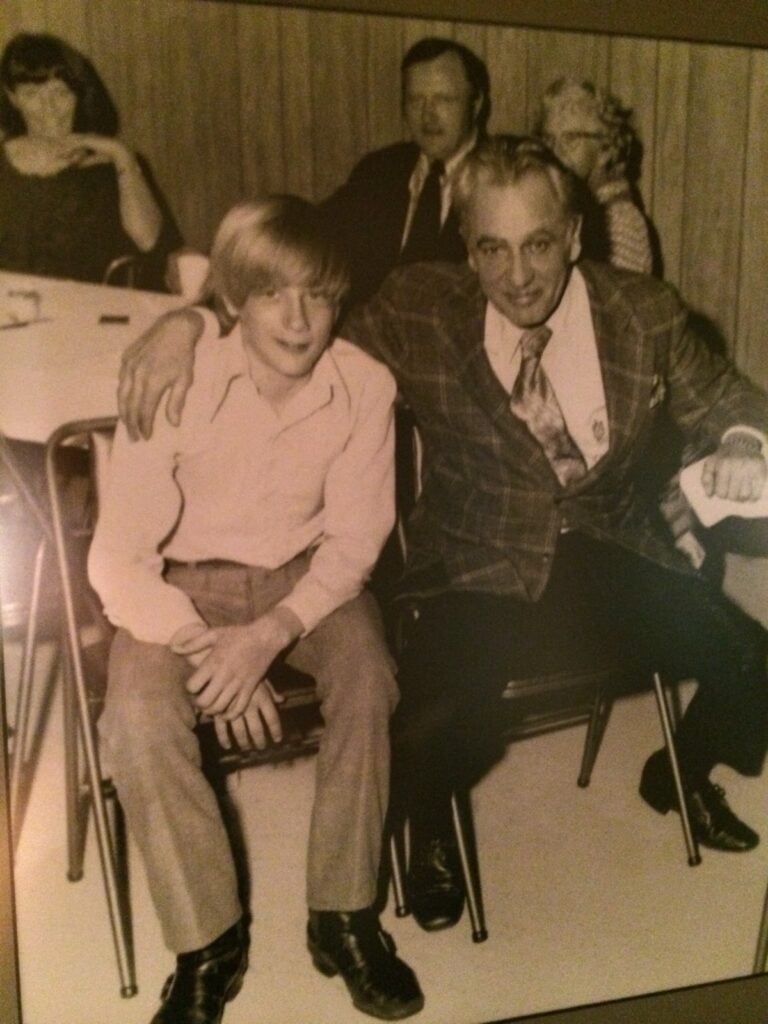 I remembered going to my high school girlfriend's upper Michigan cabin one summer with her parents. We were water skiing and swimming and taking the boat out.
Maybe in LA there could be a place with a lake like that, I thought. I could hang out on jet skis, drive to Burbank and play drums on The Tonight Show, then sub out and go on the road with bands.
I was in my senior year of high school, and one night at dinner my dad said, "You're getting a performance degree? You already make good money playing parties and events in Detroit. Why don't you do what the sax player in my band does? He teaches middle school band, and at 2 o'clock on Friday he locks his door and doesn't have to go back until 8 am on Monday. And then he locks his doors from June to September, and plays on cruise ships in the Bahamas."
I decided to have something in my back pocket, so I took that advice and got a music education degree.
I remember when the first issue of Modern Drummer appeared in our percussion professor's office at North Texas State (now known as The University of North Texas). I started reading it every month and formulating the dream I'd been praying about. "God, help me be a drummer that can go around the world someday."
While studying at North Texas, I started hearing that if you move to LA or New York, you can't be a recording and touring drummer.
I said, "Why not?" 
"Well, if you're a recording drummer, they call you a day before to play on the commercial or TV show. If you're on the road, they'll call someone else."
These were college professors and I felt like they didn't know what it was really like.
"What about Steve Gadd?" I shot back. "He plays on a million albums and does a million tours and balances it! People seem to wait for him to get back to town, and his phone rings off the hook."
I knew it could be done. But I was still a bit nervous. What if I move somewhere and don't make enough money playing drums? 
What if I move somewhere and don't make enough money playing drums?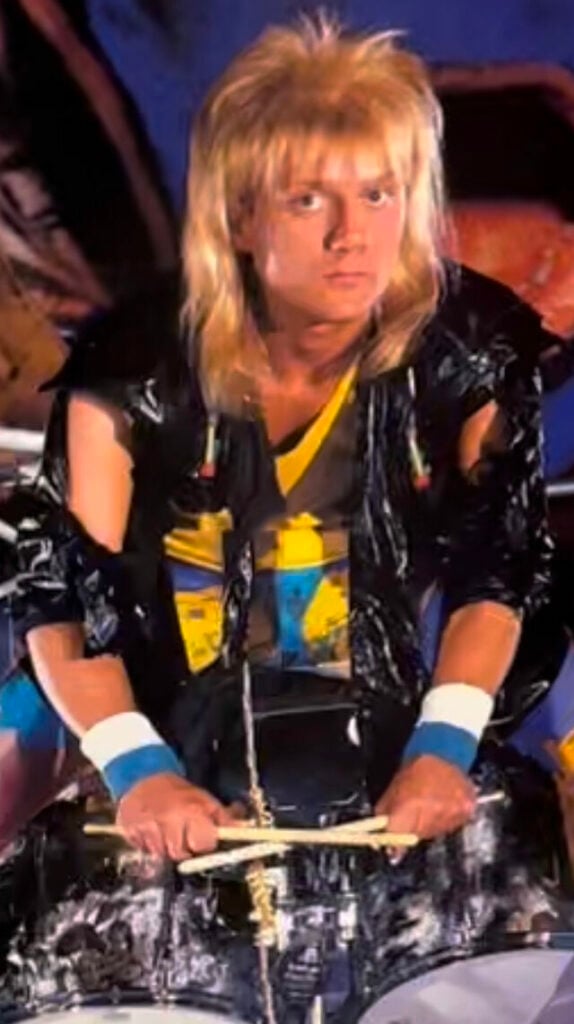 Skip forward to 1982, and I was teaching in Dallas. I had a gig with one of the top bands in the area, Buster Brown: a really cool R&B/funk band playing stuff like Stevie Wonder, Tower of Power, and Earth, Wind & Fire. We got called to open up for Lee Ritenour, who was one of the guitar guys in the '80s. 
Lee's drummer was this guy from Peru. You might have heard of him. His name was Alejandro Neciosup, better known as Alex Acuña. 
He came to see us play the night after the Lee Ritenour gig. 
"Alex! You're still in town?" I said.
"Yeah, we have the day off."
"Is there any way I could take a lesson with you?"
"Unfortunately I don't really have time. My luggage was lost and I have to replace everything. But can I give you any advice?"
I was kind of in a creative drought at that time. I was regurgitating a lot of the same fills and beats and needed to work on my vocabulary. 
"Yeah," I said. "I feel like I'm in a rut. I'm doing this really cool gig, but I feel like I'm just playing the same stuff over and over."
"Well, here's what I would do if I were you…"
I was all ears, listening like a madman. What's Alex Acuña gonna tell this 22-year-old drummer? I got my degree, I can teach at a school if I can't make enough playing drums, but I know I wanna be a recording and touring drummer and play with big name bands all over the world.
"Dallas is a great city, but this band might not get a record deal here," said Alex. "If I were you, I would quit this band as soon as possible, pack everything up, and move to Los Angeles. And three nights a week – Sunday, Monday, Tuesday nights – you should go to this club in Encino, The Flying Jib, and listen to my favorite drummer."
"Who's that?"
"Vinnie Colaiuta."
"The guy on the new Gino Vannelli album, Nightwalker?"
"Yeah!"
"The guy that played with Frank Zappa?"
"Yeah. Go and listen to him. Try and figure out what he's doing."
"What's your favorite thing about Vinnie? Is he your favorite at rock, funk, samba, Motown?"
"Everything."
What? Alex Acuña says he's his favorite drummer at everything?
As soon as I could, I gave the band my notice, packed up my drums, my water bed, a little stereo and cassette recorder, and my clothes into an old LTD station wagon, and drove from Texas to LA not knowing anybody, really. 
My university band director had given me a list of thirty North Texas alumni who lived in LA who he thought could help me out. I picked up the phone and called them all.
I started beating down doors and auditioning for every possible gig I could. I did a lot of private teaching. Weddings. Bar Mitzvahs. Retirement parties. I played in Top 40 bands because DJs weren't a thing yet. I did tours and recording sessions. 
Long story short, I ended up playing with one of my musical heroes, Maynard Ferguson (whose band already included my brother, Matt on bass). Shortly after that great year-long tour, I met one of my drum heroes, Myron Grombacher, who helped me get the gig with David Lee Roth – my start in rock and roll. 
All I've ever done is play the drums. And now I feel like my childhood prayers have been answered. When you ask somebody you respect for their advice, you should probably take it.
That one night in Dallas when I met Alex Acuña, he gave it to me straight. He told me to move to LA and watch Vinnie Colaiuta, and I did. Vinnie is now one of my good friends. Alex said I would grow if I branched out into other styles, and I did.
I took all the advice I was given and I'm so happy. I never want to live anywhere else. I love LA. I love my kids. I have my amazing brother and sister here, too. I never want to leave. This is the city where I think things are happening. If you want to audition, they happen here. 
If I hadn't moved to LA, I would've never been able to play with artists like Ringo or David Lee Roth or The Electric Light Orchestra. 
When they needed a drummer to play on Santana's album Supernatural, they called Vinnie Colaiuta first. When he couldn't do it, guess who Vinnie recommended? 
What a huge honor…he recommended me.
Thanks, Vinnie. Love you, man.
---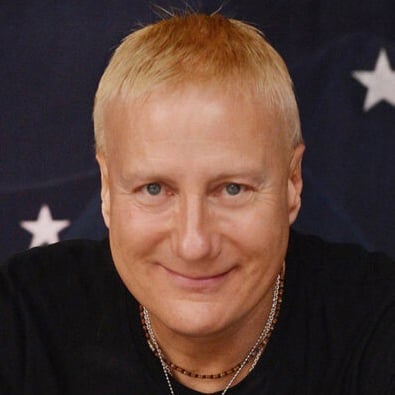 Gregg Bissonette
SHARE THIS: