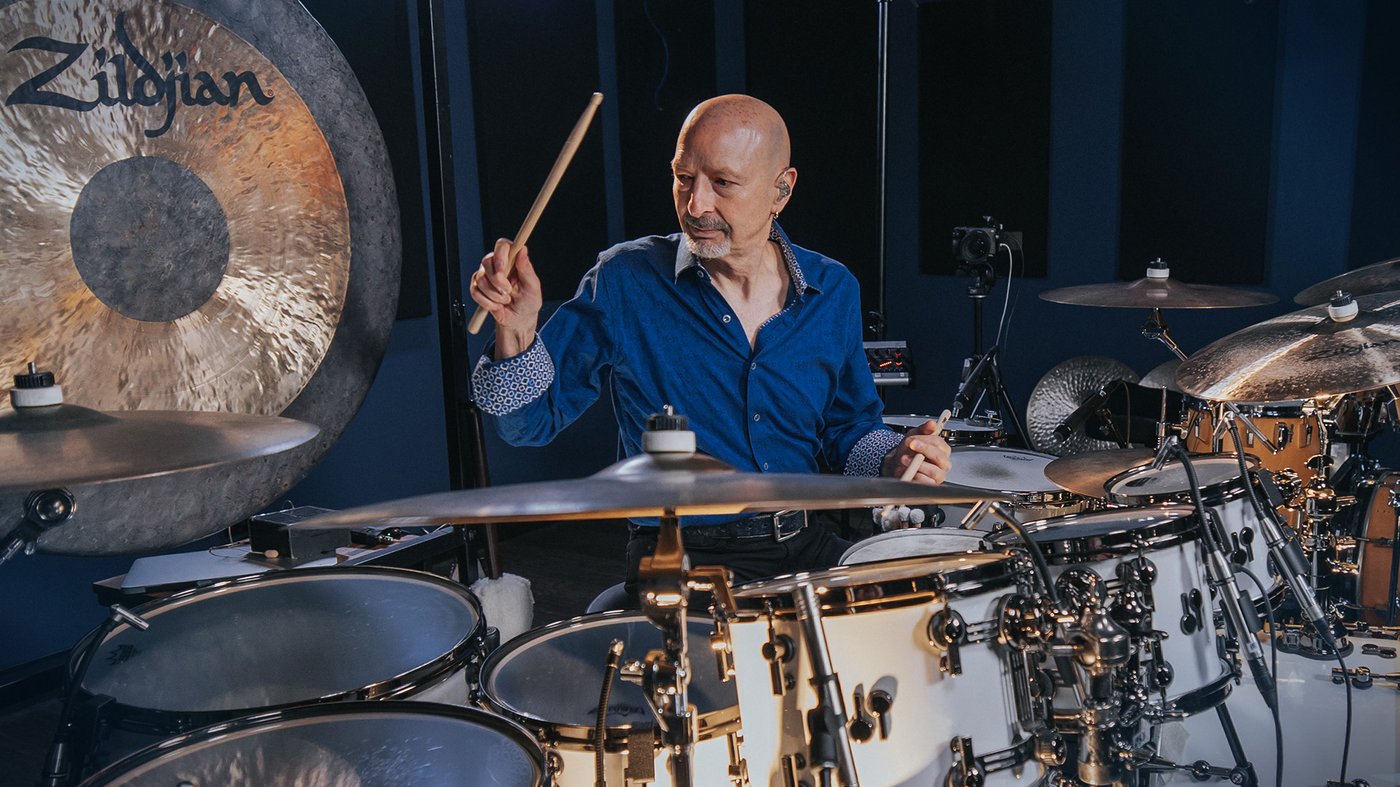 "'Separate Ways' was a song we put together knowing we were going to be playing in large arenas and stadiums, so we wanted a song that had a powerful hook, a big sound, and had the effect to really rock the house."
Steve Smith wrote and recorded the drum parts on the track back in the early '80s. It's since become a legendary song (it even got the remix treatment in season 4 of Stranger Things) with a ton of different fills. In this video, the former Journey drummer breaks down each part and plays through the full tune.
You'll see:
How Steve used different toms to make one part more melodic
An overview of the big fills in the middle section
How adding the snare on beat 2 adds energy and drive
You can get the note-for-note transcription of this performance inside Drumeo – plus two full courses from Steve Smith ("The Art Of Drum Soloing" and "Beyond The Books") and so much more. Click here to learn more and start your free trial!
Watch: Steve Smith Breaks Down His Drum Parts On "Don't Stop Believin'"
SHARE THIS: