"Don't Stop Believin'" isn't just that song you hear everyone belting at the local pub on Karaoke Tuesdays – it has a legendary drum part that helped propel the song to stardom upon its release in 1981.
Steve Smith was the drummer for Journey for a total of 15 years (1978-1985, 1995-1998, and 2015-2020), and he's responsible for the rhythms behind the massive hit.
Listen to an interview with Steve here >>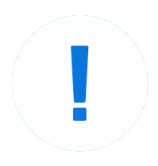 Get the full transcription of Journey's "Don't Stop Believin'" (and other Journey songs) inside the Drumeo members area.
"I conceived the idea of the drum parts as a melodic accompaniment," he says, noting that he'd record the rehearsals and take the ideas home to develop them further. He even started playing open-handed so he could execute the parts he was hearing in his head.
In this video, you're not only going to learn how Steve wrote the drum part, but you'll see him play through the whole song – and use the actual 24″ Zildjian Ping Ride he played on the original track!
Here are some tips for any drummer covering "Don't Stop Believin'":
The most prominent voice on the kit in the bass drum, so really power those hits when you play four on the floor.
Don't play rimshots. The song's producer wanted Steve to hit dead center on the drum.
Go light on the hi-hats. Use the tip of the stick, not the shoulder.
Nail those bell hits!
Get a Drumeo membership to access more tips and lessons from Steve Smith including his full video courses, "The Art Of Drum Soloing" and "Beyond The Books".
SHARE THIS: