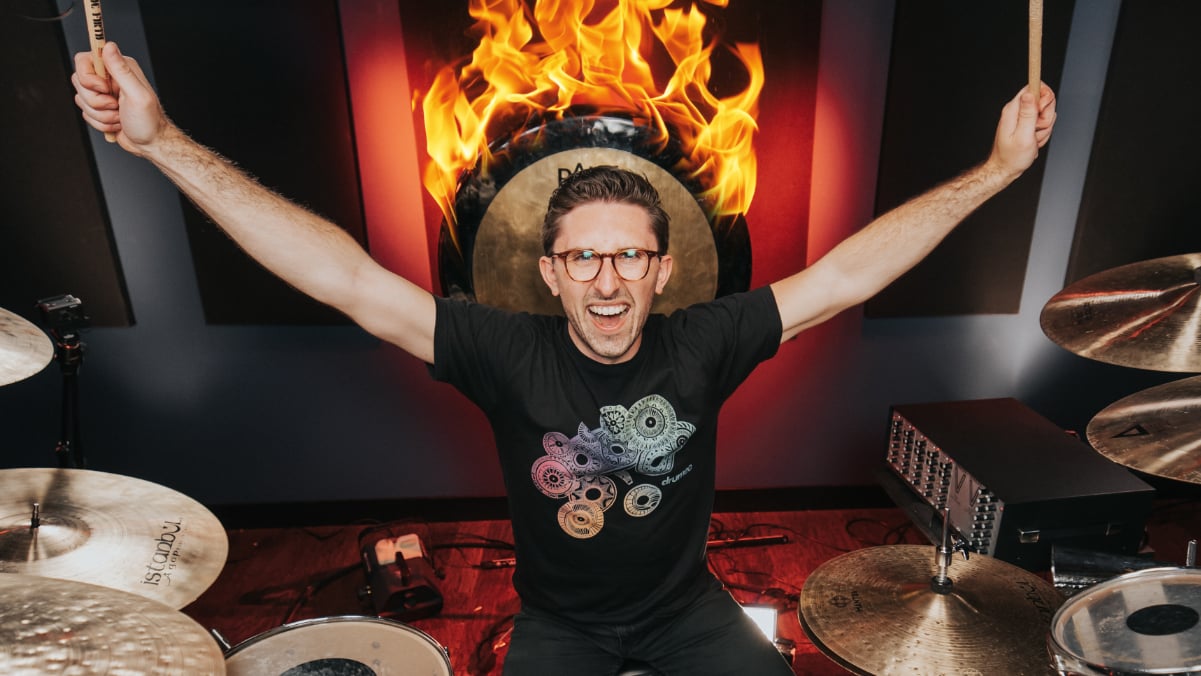 Alex Van Halen is one of the greatest drummers in rock history. From unpredictable syncopation to groundbreaking hybrid electronic-acoustic drumming, he set the stage for many of today's heavy hitters.
In this quick video, Brandon breaks down a few reasons why Alex Van Halen is a straight up genius. For example, "Panama" is tougher than it looks, and doesn't start right on beat 1. With the guitar riffing all over the bar line, you hear a lot of syncopation.
"Hot For Teacher" features Alex's signature double bass shuffle. According to his producer, the first five seconds come from an idling Lamborghini engine before blending into the drums, and that's why the timing sounds so off!
Recognize the kit in the video above? Brandon has done his best to recreate Van Halen's legendary setup from the Fair Warning era, Simmons electronic drums and all.
You'll also hear a quick rundown of key parts from "Jump", "Unchained", and "Why Can't This Be Love".
Needless to say, this is now an Alex Van Halen stan page, and we aren't ashamed.
SHARE THIS: