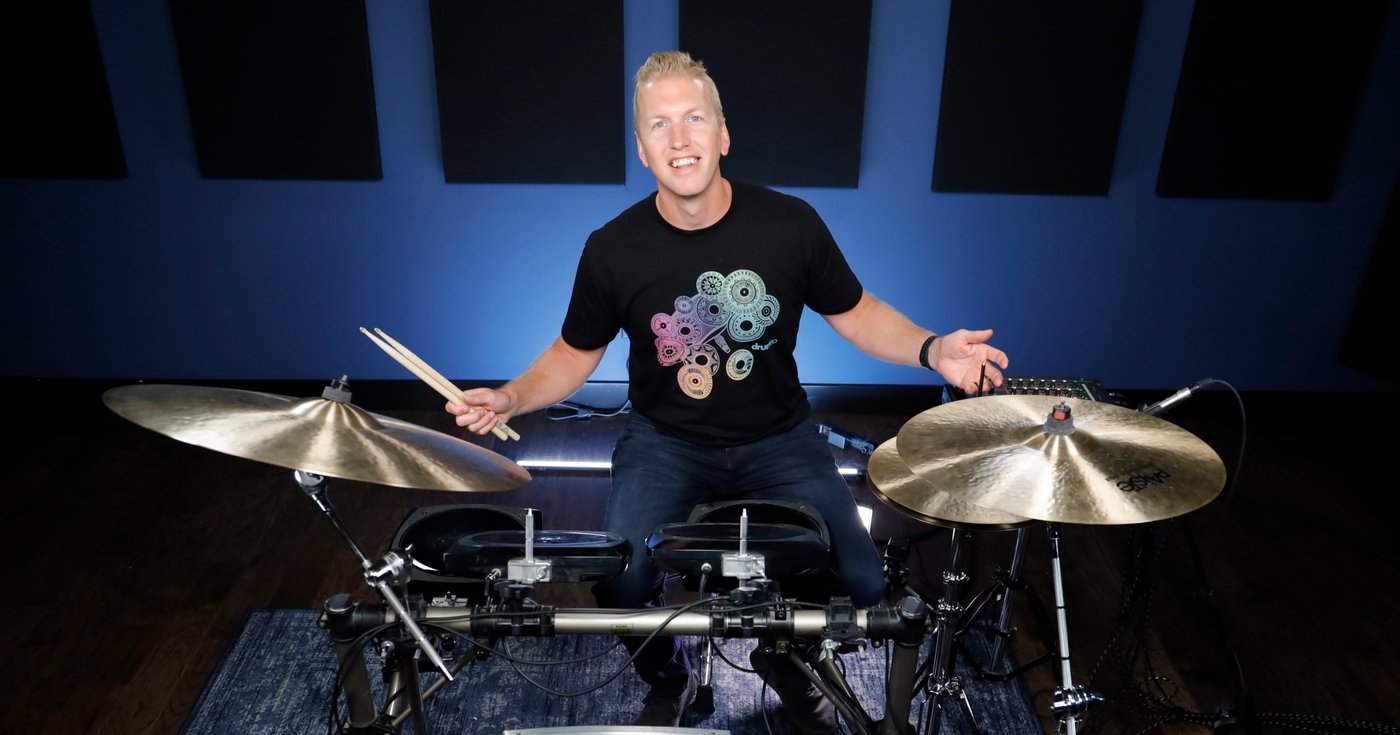 Imagine sitting down on your brand new, state-of-the-art electronic drum kit, fan blowing through your freshly-teased hair, acid-washed jeans bright against the sleek black of the geometric pads. Somewhere in the distance, you hear echoes of "Born In The USA".
Well, it's not 1985 anymore, and his hair isn't teased, but in this video Jared Falk unboxes a barely-used TAMA Techstar kit and takes it for a test drive!
Made in Japan, this vintage kit is still in its original boxes, plastic and styrofoam. Electronic drums were invented in the late '70s (you might remember the hexagonal pads of the Simmons SDSV) and really gained popularity in the '80s, so this Techstar was born during electronic drumming's prime.
It consists of four TSP100 pads and a kick pad, with circular surfaces on square pads (continuing the geometric pad trend that started in the 70s).
Here's a Techstar ad from Tama.com:

What better way to get original 1980s electronic samples than to use an original kit from the 1980s?
The module lets you adjust tone, attack and decay, and also has knobs for bend and noise – nice and simple. This kit doesn't come with cymbal pads, a bass drum pedal or throne, so Jared added real cymbals.
The samples we have on modern electronic kits can be pretty realistic, and the samples on the '85 Techstar sound extremely dated by today's standards, but it gives you an idea of a high tech drumming option from the heyday of electronic drum sounds in music. You'll sound like a drum machine when you play it!
To watch this kit in action on a Phil Collins cover from 1981 – yep, the one you're thinking of – click here.
Click HERE to download a retro loop track that you can jam along to.
For more unboxings and specs of modern electronic kits, watch the videos in Drumeo Edge!
SHARE THIS: