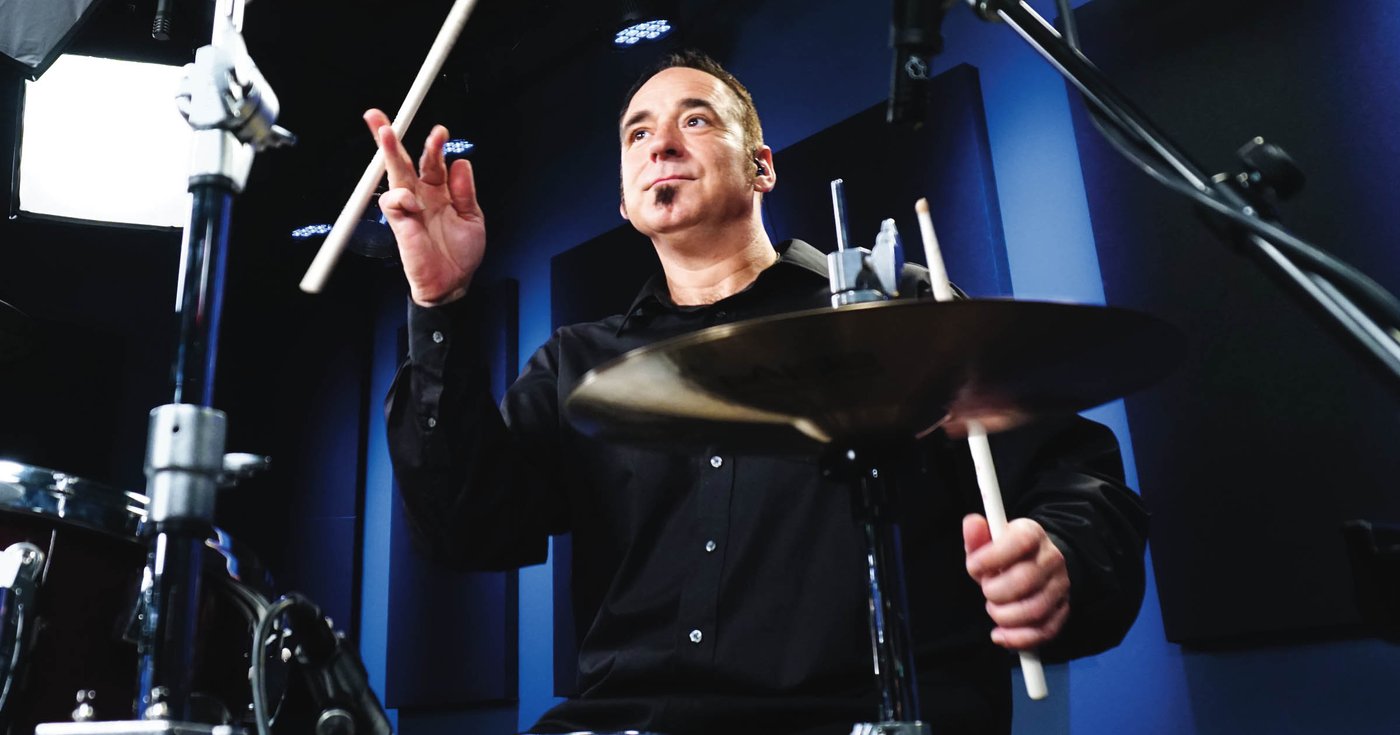 A snare scratch is a fun, simple effect you can add to your playing. By pressing one stick into the head of the drum and rubbing the two shoulders of your sticks together, you can pull out a cool sound that almost emulates a record scratch.
Try it out on different surfaces! Oh, and the more chewed up your sticks are, the louder scratch you'll get.
More from Chip Ritter:
►The Oldest Stick Trick in the Book
►Stick Tricks to Impress Your Friends
►How To Juggle Your Drumsticks
About Chip:
Chip Ritter is an accomplished drummer, author, songwriter, and entertainer who believes that drumming is both a musical and visual experience. In 2007, Chip released a DVD titled "Stick Tricks" which focuses on enhancing your live performance and showmanship. His second release, titled "The Pedal Of Boom", was released in 2009 and was featured at the 2010 NAMM show in California. Chip has performed at a variety of drum events such as the Tiger Bill Drumbeat Festival, the Chicago Drum Show, and the Hollywood Drum Show. He's even appeared on The Late Show with David Letterman!
Chip plays:
Trick Drums
Paiste Cymbals
Aquarian Drumheads
Vic Firth Sticks
SHARE THIS: