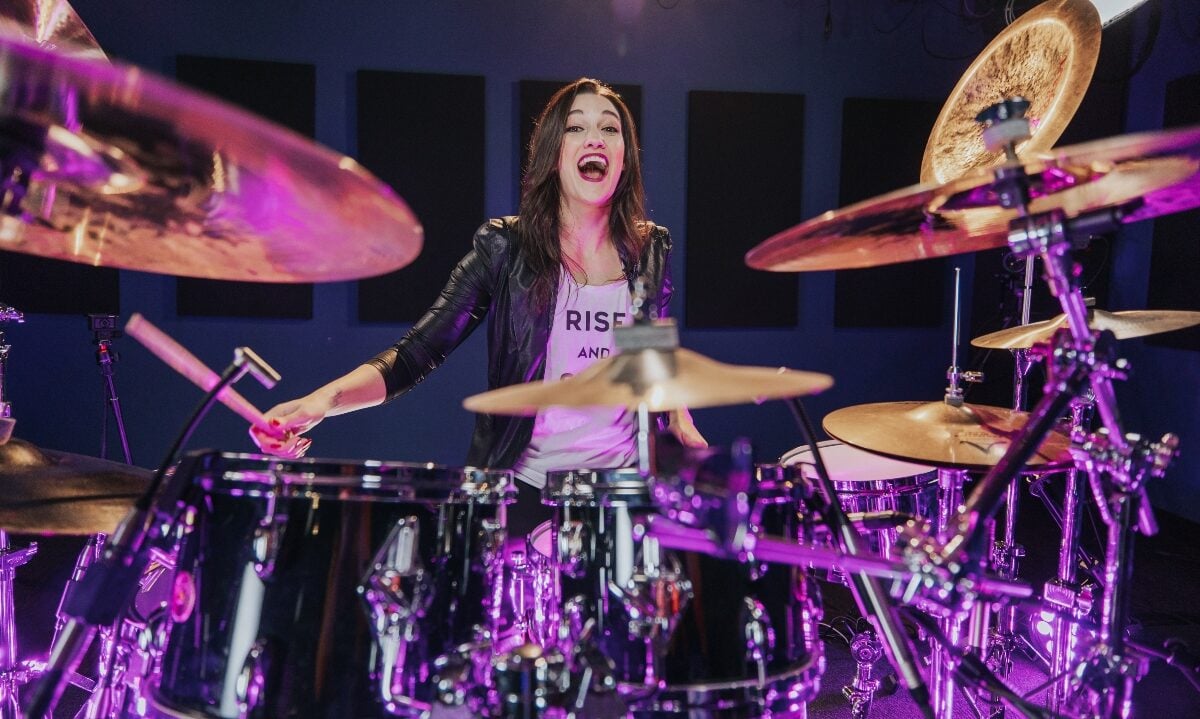 When I was about 19 years old, my name was starting to grow in the drum industry. I had already been featured on local TV and in different newspapers, and I was starting to get more and more interviews. I had been gigging professionally around Chicago since I was 12, and I had a pretty good amount of live performance experience at that time.
There was a certain buzz and momentum starting to pick up, which was super exciting – and cool opportunities started to present themselves.
One of those opportunities was to be on the cover of a pretty prominent music magazine. 
And what was even cooler about that opportunity was that I was going to share the cover with another prominent female drummer. I grew up studying her playing and watching her instructional DVDs, so I was really geeked for it!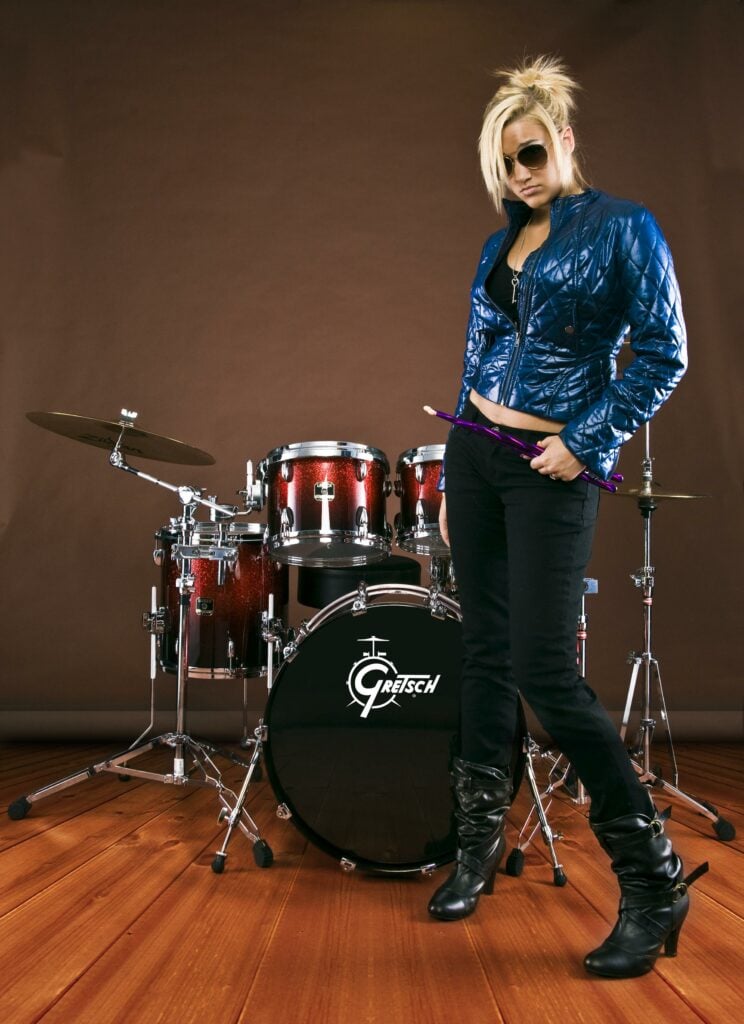 I was picking outfits and getting ready for this shoot, when my dad – who is also my manager – sat me down.
We'd built a relationship with this magazine over the years, and when they called him with a 'predicament', he knew it wasn't going to be an easy conversation with me.
"This other drummer doesn't want to share the cover with anyone else."
The magazine decided to pass on me.
It was like a punch in the gut. I was so excited – this was going to be my first real break on a national and maybe even global level. It was a really big deal to me and it just broke my heart.
My dad's been my biggest cheerleader my whole life and we both just sat there and cried a bit. 
After having the conversation with my dad, I was talking to my then boyfriend (now husband), Joshua, about it. He grew up in the industry and had received his fair share  of 'nos' throughout his own career. 
I remember him saying, "The no may hurt, but all it takes is one yes. So stay encouraged, stay motivated, and keep your eyes on the prize. Don't allow this to block the momentum you already have going for you."
"The no may hurt, but all it takes is one yes."
As much as it hurt, I kept pushing and stayed focused. I still ended up in the magazine – just not on the cover. I was extremely grateful for the opportunity! 
After that, the grind continued. I kept gigging and making videos, attended live jams and went to school.
A couple of years went by, and I got to marry my best friend! Almost immediately following the wedding festivities we hit the road on a clinic tour with the great conguero, Giovanni Hidalgo. We were having such a blast, and video after video started circulating from these shows.
However, there was one particular video that marked a special milestone for my career; it was the first video of mine that crossed over a million views. Once again, there was a buzz that continued to pick up after that, and my numbers started to escalate at a supernatural pace.
I was now at a place where I was on a Guitar Center clinic tour, traveling all over the country performing and connecting with people. Soon, I found myself scheduled to sign autographs at multiple booths at the NAMM convention. As the momentum and anticipation kept building, we knew it was only a matter of time before something big would come along. 
My husband and I were living in Atlanta, serving at our church, and one day I received a super cryptic email from the one and only Prince's manager, saying that he discovered me on YouTube. I don't know what he searched for or how he found me, but my video just so happened to land in the algorithm on his computer at just the right time.
I've been playing drums since I was seven years old, and got my first endorsement at thirteen. Throughout my career, all the drum magazines and endorsing companies would say that they wanted to work with me and believed in me, but I just needed to land that "big gig."
For years and years, waiting for this "big gig" was getting on my last nerve!
But what a special gig it turned out to be. It opened so many doors.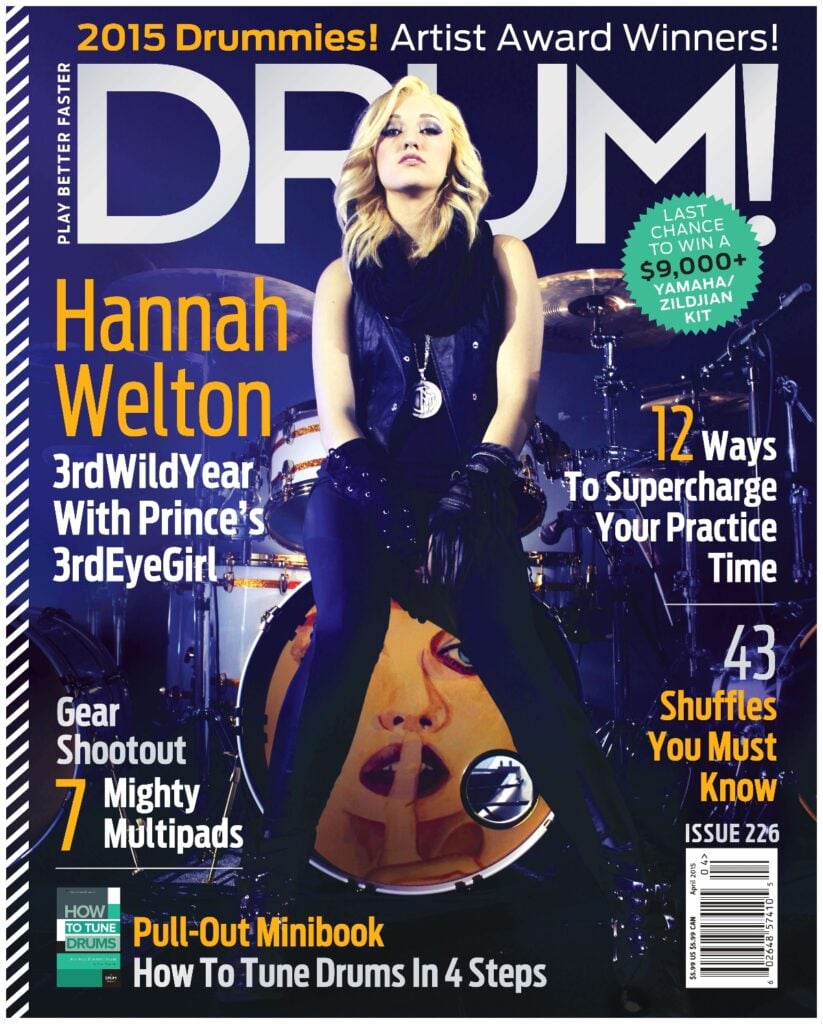 Everything that I had been through and all of the work that I had put in since I was a scrawny, seven year old little girl prepared me for this very moment: to be Prince's drummer! I also have to give props and honor to God because I simply could not have orchestrated that situation by myself. 
I can put in the required amount of practice and diligence and discipline, but at the end of the day, I can't make Prince call me or force millions of people to watch my videos. Some moments in life have certain key factors that are simply out of our control, but somehow they turn in our favor, and this was one of those beautiful moments for me. I am eternally grateful.
At the end of the day, I can't make Prince call me or force millions of people to watch my videos.
Not long after I started working with Prince, I finally got my own cover feature with the same magazine I was basically 'kicked off' before. I have no hard feelings! But talk about a full circle moment. I firmly believe everything happens for a reason, and I still have utmost respect for the other drummer the experience happened with. 
It was a strong learning moment for me. There were two ways I could've looked at the initial gut punch I felt from not landing that cover right away:
I could play the victim and declare the end of the world and stay salty, upset, and heartbroken. 
Or 
I could come out stronger, more inspired, more motivated, and more empowered so there could hopefully never be a time when someone would say "she's not the one" or "she's not good enough." 
Of course, we can never please everyone. There are going to be times where you don't fit the bill, and that's okay. At the end of the day, everything we go through – good or bad – can prompt us to respond in one of two directions. Will I let this hinder me or will it make me better?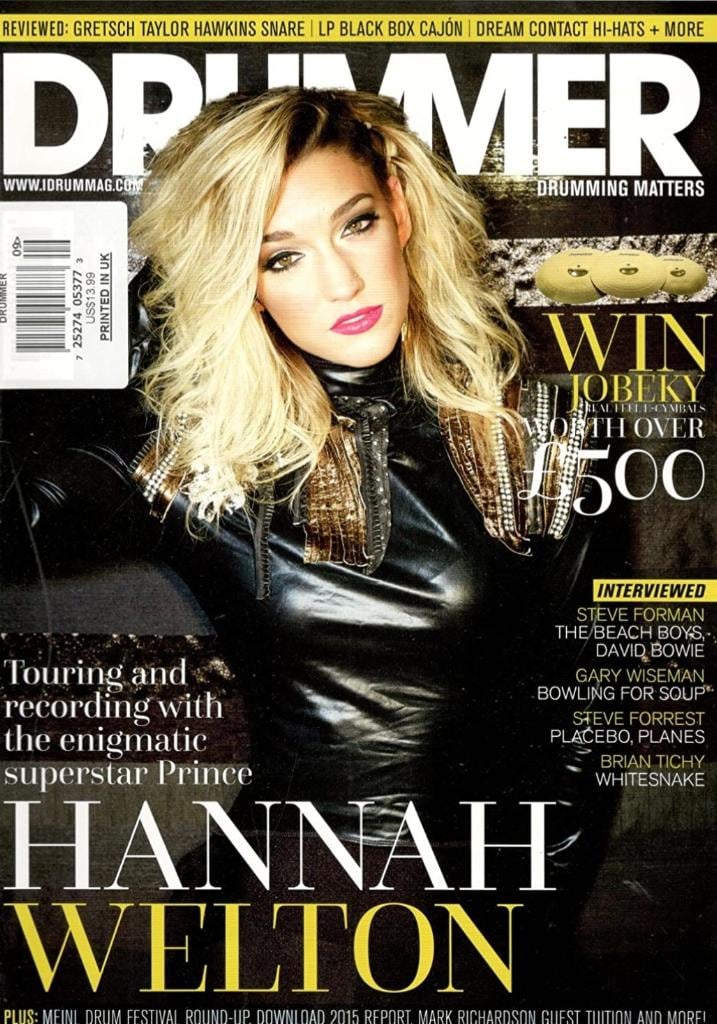 I want to encourage you to always choose the better side. There is always something to learn, wisdom to gain and an opportunity to grow from everything we go through, whether negative or positive. Your perspective of the things you encounter in your life will shape the future you are working to build. Keep your focus on the end goal and stay encouraged! 
Everything happens for a reason and you have the power to choose that reason. 
Choose strength. Choose perseverance. Choose growth. Choose positivity!
---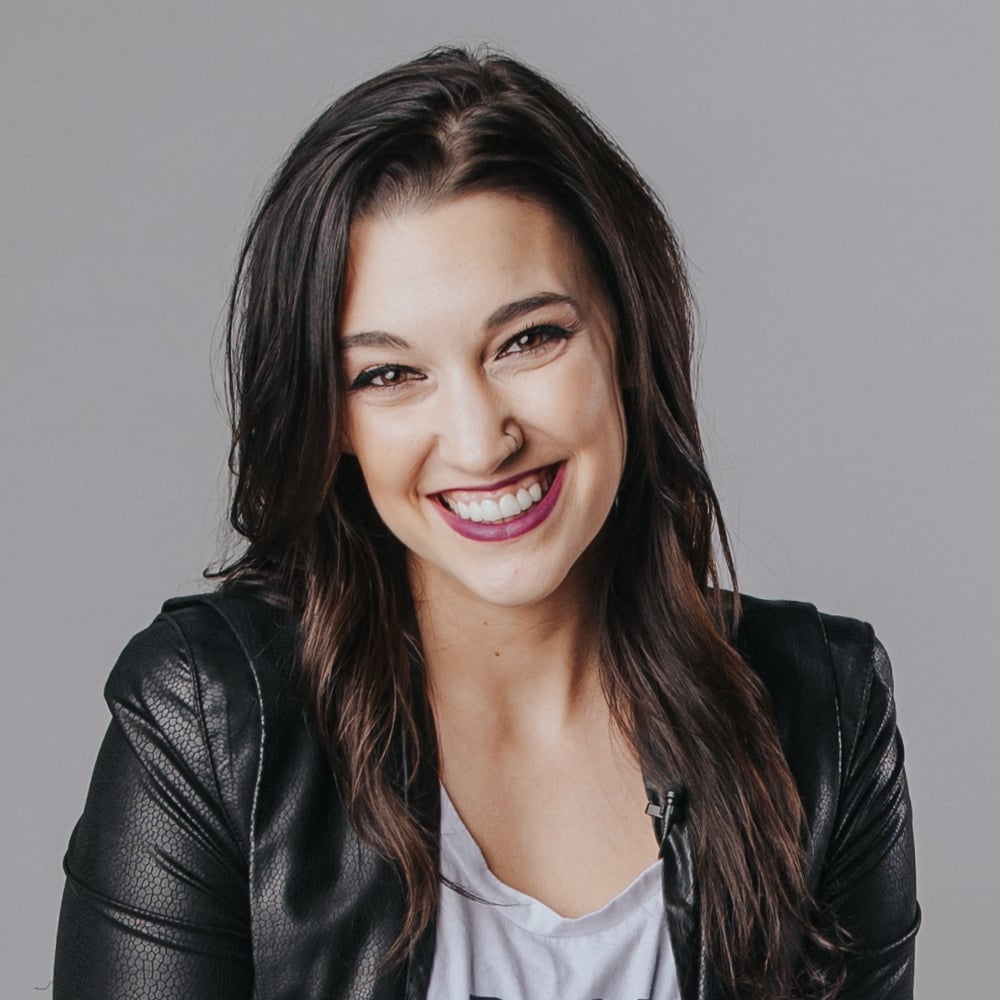 Hannah Welton
SHARE THIS: