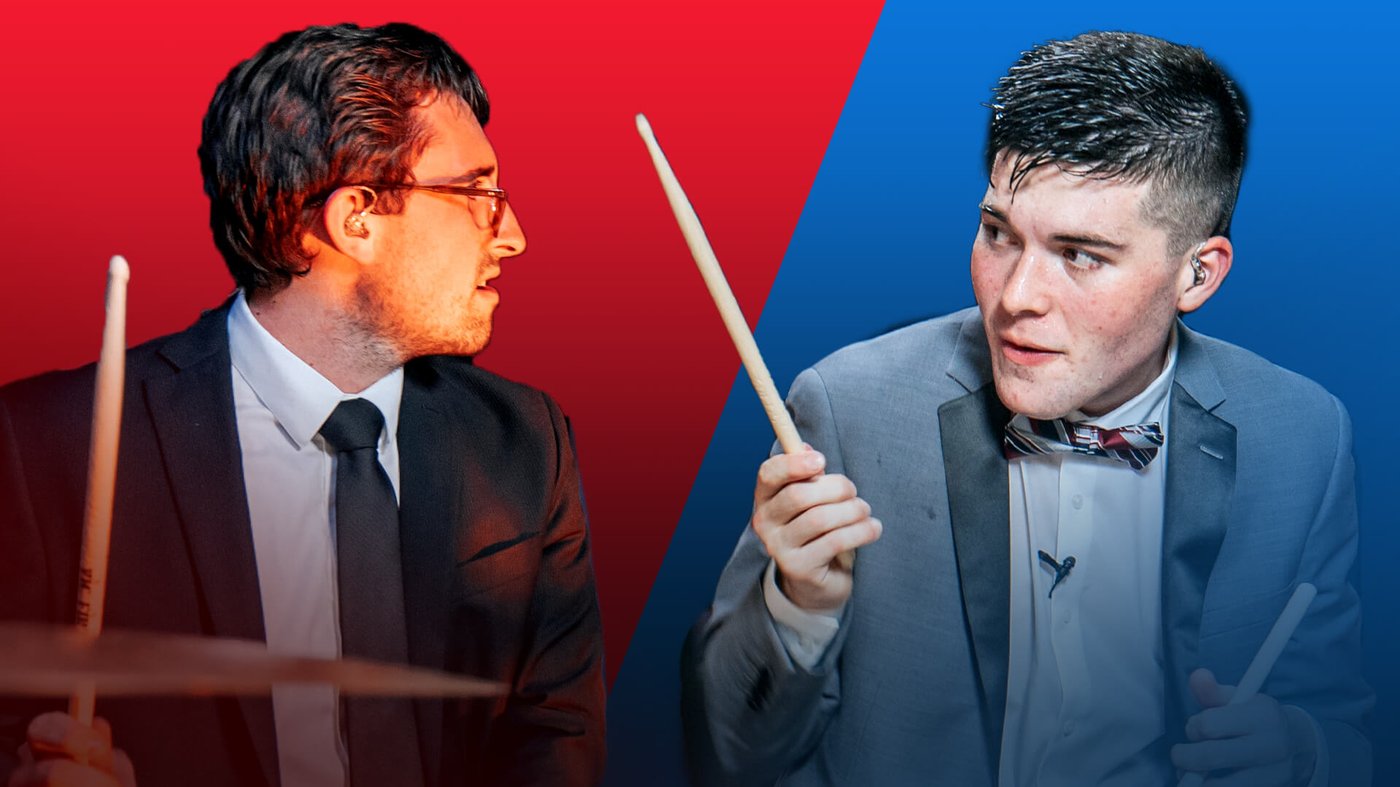 Remember the good ol' days of drum battles? Where legendary drummers like Buddy Rich and Gene Krupa duked it out in the best way they knew how?
Art Blakey vs. Ginger Baker.
Louie Bellson vs. Simon Phillips.
Buddy Rich vs. Animal (the muppet).
Steve Gadd vs. Dave Weckl vs. Vinnie Colaiuta.
For a time, the mighty drum-off was a hot commodity in musical entertainment. Two drummers face to face, kit to kit, throwing down in a friendly competition.
We're bringing the drum battle back. In this video, Big Band/jazz phenom Greyson Nekrutman challenges Drumeo's Brandon Toews to a showdown. And it gets heated.
Who do you think won? Whose socks were knocked off?
Watch this video – and then check out Greyson's course on "Big Band Drumming" with a free 7-day trial to Drumeo so you can learn how to play like him (and maybe even outperform your opponents in a drum-off).
And if you like watching Greyson shred, watch this video where he battles with himself!
SHARE THIS: