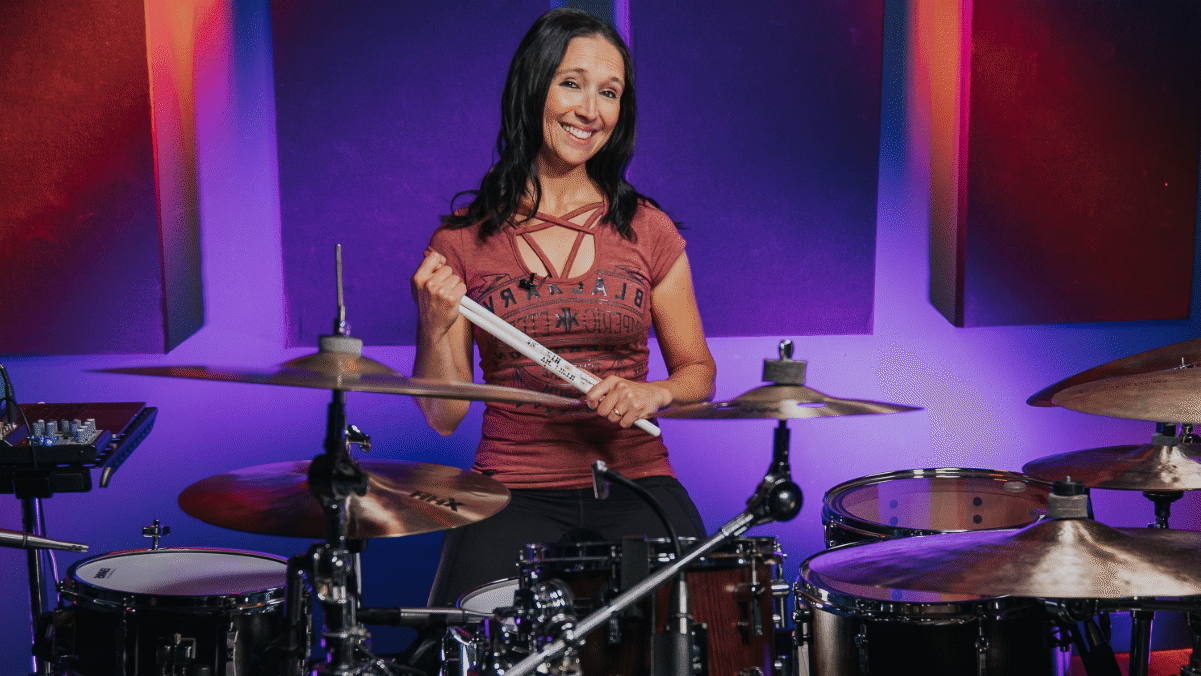 Emmanuelle Caplette isn't just known for her incredible hand technique and speed, her effortless playing style, her festival and TV appearances and her drumming awards…she's also instantly recognizable by her huge smile.
And why shouldn't she be? Drumming is fun!
That joy has become part of her brand and it's baked into her newly released, aptly-titled drum book called Smile! You're Drumming. While the content is mostly rudiment-based, you can (and should!) apply all of it on the drum kit.
In this full free drum lesson, Emmanuelle demos some of her book's core exercises and how you can take them from pad practice to gig-ready grooves and fills. She deconstructs rudiments in brand new ways and combines drum corps and drum set concepts into practical tools any drummer can use.
You'll learn how to keep your strokes consistent, improve your fluidity, speed and control, and much more!
Ready to make rudiments fun?
If you have the book, follow along with the lesson!
For more free lessons like this – plus other drum-related offers and updates – drop your email here! 👇

Lesson Index:
0:00 – SONG: "The Chamber" by Antoine Fafard
5:20 – Introduction
9:07 – SONG: "Contravention" by EC/SM (Emmanuelle Caplette/Sylvain Marcotte)
11:55 – Single Stroke Sextuplets
17:24 – Double Beats
21:56 – Paradiddles and Paradiddle Diddles
25:35 – Accents and Diddles
30:20 – Hybrid Rudiments
34:44 – Flam Accent
37:13 – SONG: "Phase I" by EC/SM
43:37 – SONG: "From The Satellite" by Damien Schmitt
About Emmanuelle:
Emmanuelle Caplette kickstarted her incredible drumming career at the age of 9 by joining a drum and bugle corps. In the following years, she earned her stripes by winning various awards and competitions as a snare drummer, playing with various drum corps, and furthering her musical studies. Since then, Emmanuelle has found great success performing with artists such as Stephane Rousseau, Andy Summers and Circa Zero, as well as numerous TV appearances like the Jutra Awards, Broco Show, Belle Et Bum, the Late Show with Seth Meyers, and Sur Invitation Seulement. When it comes to the world of drums, drum festivals are like a second home to Emmanuelle, having performed on incredible stages like Montreal DrumFest and Frankfurt Musikmesse, just to name a select few.
Emmanuelle Plays:
Sonor Drums
Evans Drumheads
Sabian Cymbals
Vic Firth Drumsticks
Follow Emmanuelle:
Instagram
Facebook
YouTube
SHARE THIS: