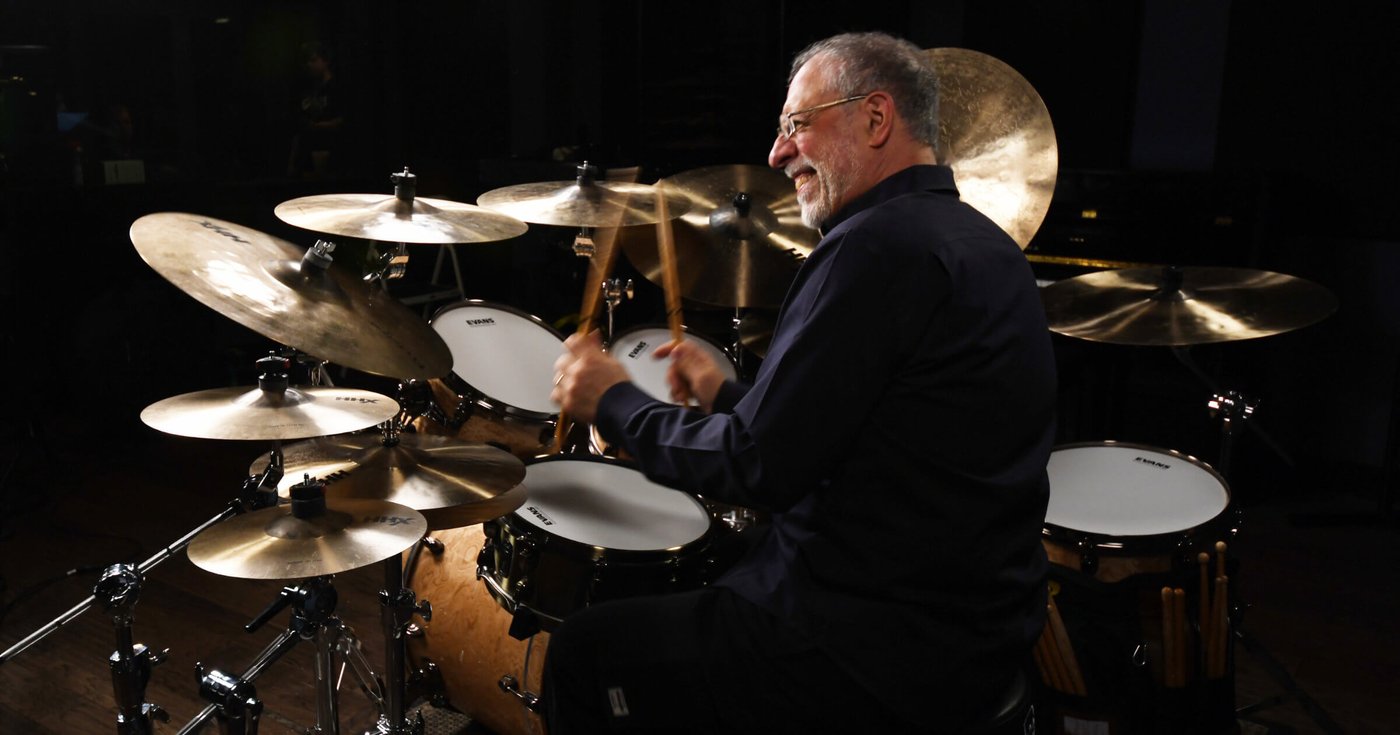 Watch the happiest drummer in the world – aka the one and only Dom Famularo – play "Eye of the Tiger". Survivor's 1982 hit is best known as the theme song of Rocky III. Are you ready to rise up to the challenge of your rivals?
Make sure you watch to the end, where Dom has an inspirational message for you!
About Dom:
Dom Famularo is a drummer, author, and motivational speaker who's arguably the most influential educator in the drumming community. He's traveled the globe for the past 40 years holding masterclasses and clinics, and has been one of drumming's most sought-after private instructors from his fans around the world. Dom has been tutored by legendary greats, including Joe Morello, Jim Chapin, Al Miller, Charlie Perry, Colin Bailey, and Shelly Manne, among many others. He has recorded and/or performed with artists such as the Buddy Rich Big Band, B.B. King, Lionel Hampton, Chuck Leavell (Rolling Stones), and "T" Lavitz (The Dixie Dregs), and has shared the stage with other drumming giants such as Dave Weckl, Steve Gadd, Vinnie Colaiuta, Simon Phillips, Billy Cobham, Bernard Purdie, and Chad Smith.
Dom plays:
Mapex Drums
Sabian Cymbals
Evans Drumheads
Promark Drumsticks
Follow Dom:
Instagram
Twitter
Facebook
Website
SHARE THIS: