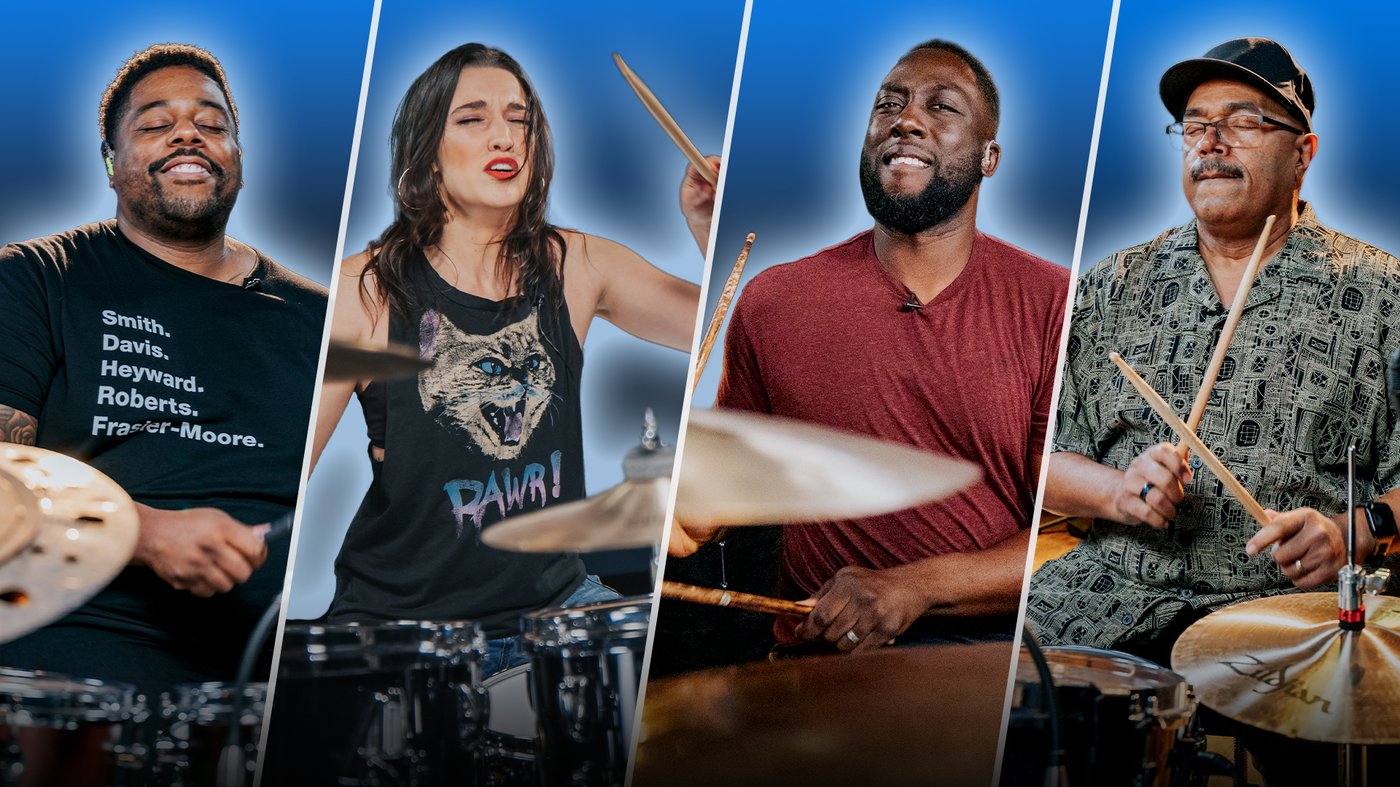 Put four of the world's top drummers together and what do you get?
Drumeo worked with some amazing people this past year, and we asked Larnell Lewis (Snarky Puppy), Hannah Welton (Prince), Dennis Chambers (Parliament-Funkadelic) and Aaron Spears (Usher/Ariana Grande) to shed over an instrumental called "Intermediate Funk" (a play-along you can find in the Drumeo members area).
While we filmed each of them separately, we've combined each of their takes into a single video so you can see how everyone approached the song differently.
It's funky, it's upbeat, and you get to see each pro drummer take solos.
Who should we get to collab next, and on what song?
SHARE THIS: