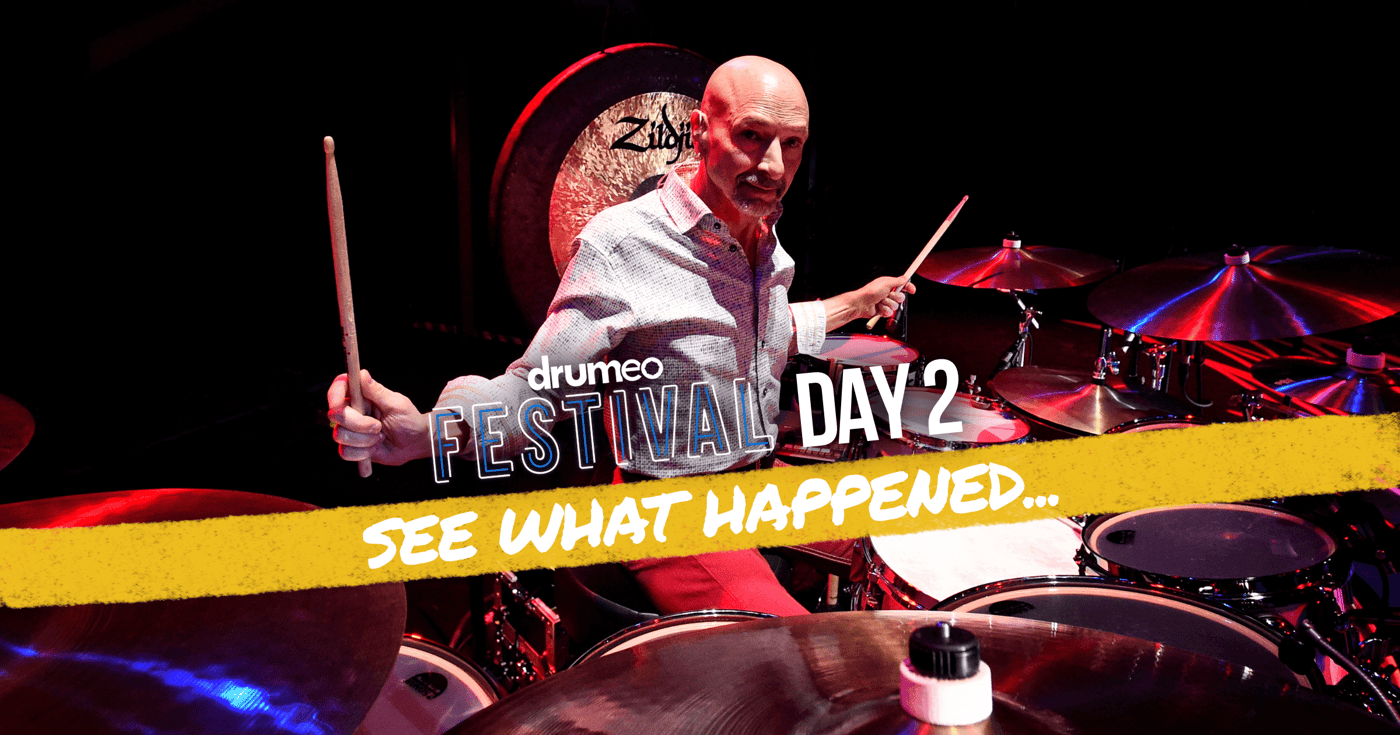 Another amazing day is in the books. If you missed the Day 1 recap, check that out here.
The morning of Day 2, attendees still had so much energy they were meeting each other, trying out new gear, and even winning the Drumometer competition.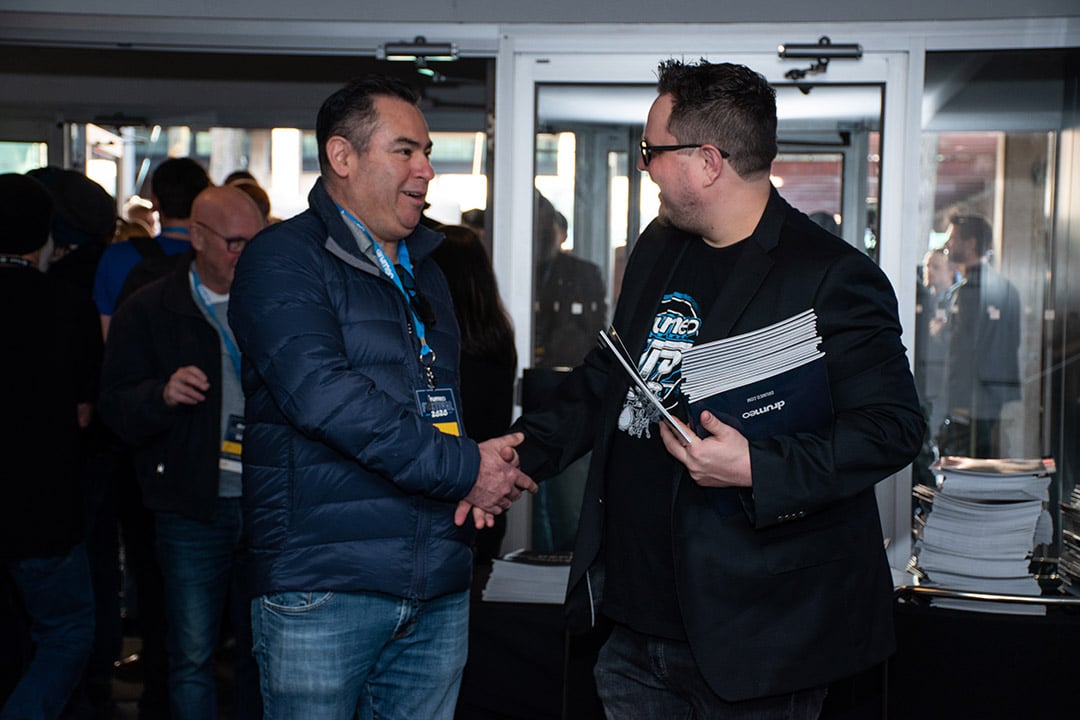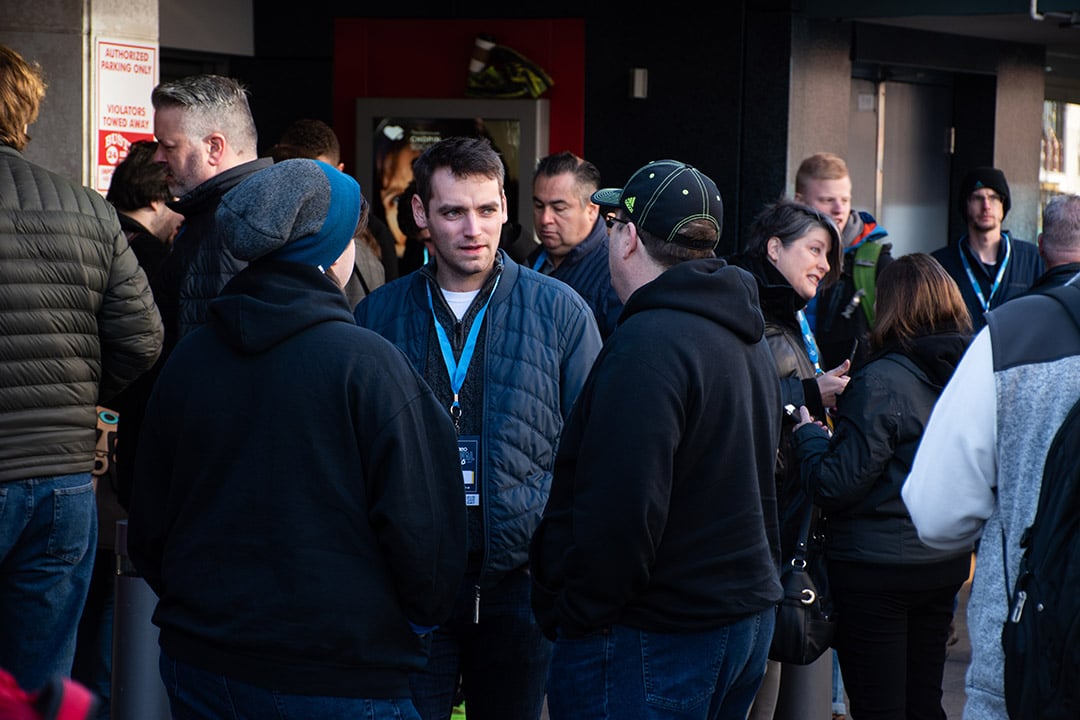 The second day opened with Jared welcoming everyone back to the theater and introducing Dom Famularo, who was hoping to recreate the hi-hat solo he played at the Larrie Londin benefit concert back in 1998.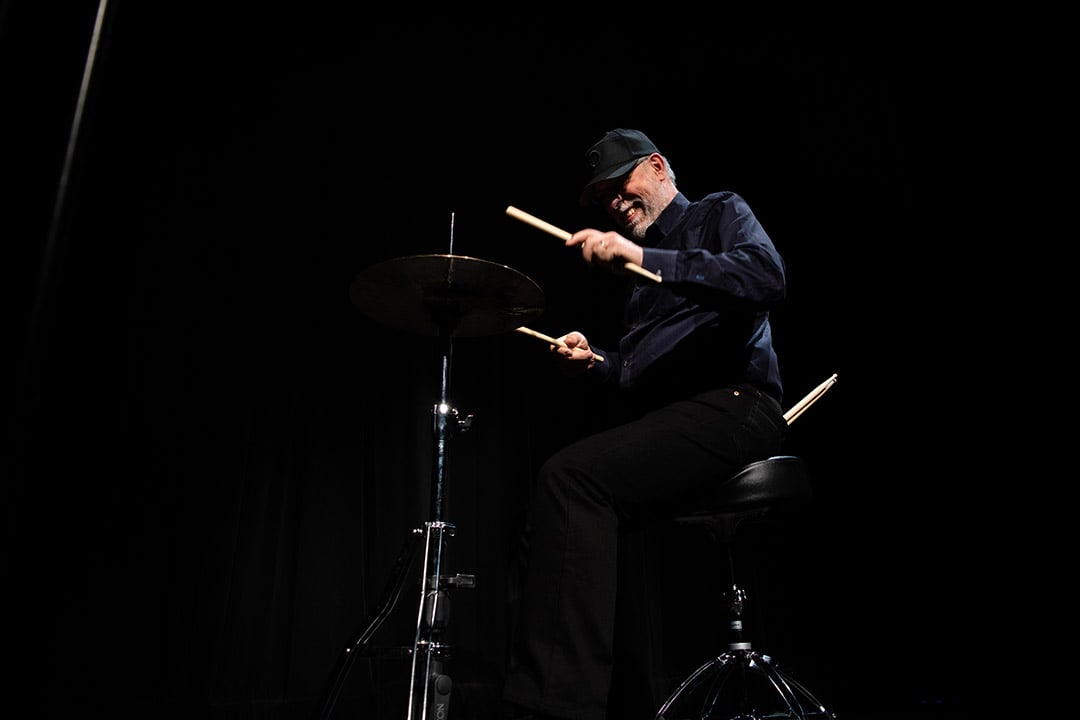 Starting with a dedication to Papa Jo Jones, Dom flew into a dynamic and interesting solo on just a set of hi-hats. He used every part of the cymbals and even the stand to get so many sounds from it that you almost wouldn't miss the rest of the kit.
Before introducing the first performer, Dom mentioned that when asked what he does for a living, he says "I strike metal and plastic and I make noise". How does he get paid, you ask? "When I organize the noise."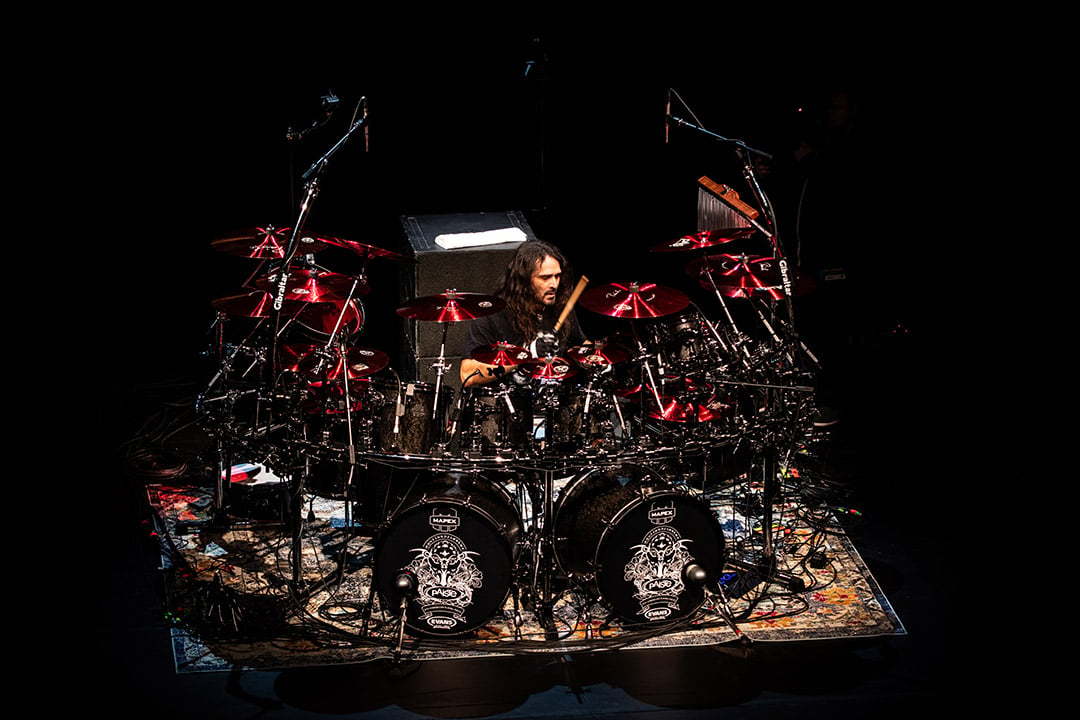 Aquiles Priester, the only metal drummer at the festival, kicked off the day on an incredibly heavy note. Tasteful and thundering double kick work and cymbal patterns evolved into progressive metal, drawing influences from Brazilian music. Aquiles pulled out some cool tom parts and infused every single note with intensity.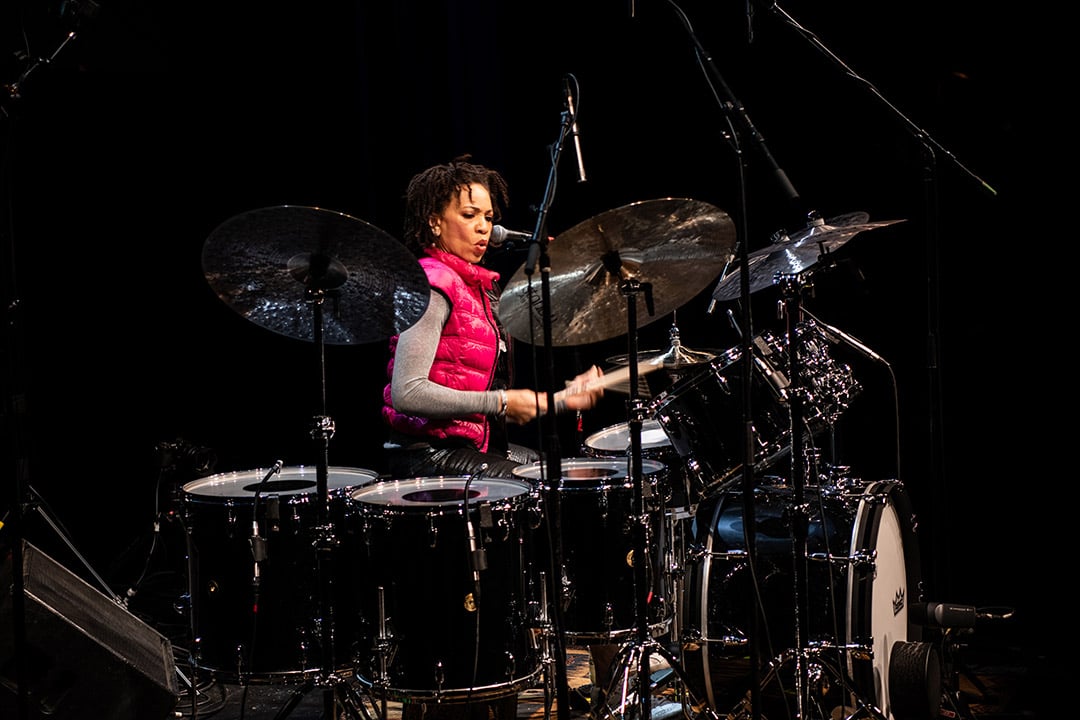 Cindy Blackman Santana delivered a unique clinic-style experience. In her improvised solo, she ripped around the kit with incredible energy. Cindy has the ability to take a dynamic piece from backbeat groove to a creative, almost avant garde jazz flourish in a heartbeat. With eyes closed, she let the rhythm take hold of her. She gave the audience the opportunity to ask questions and shared her inspiring insights on jazz drumming and how "no moment is exactly like the last".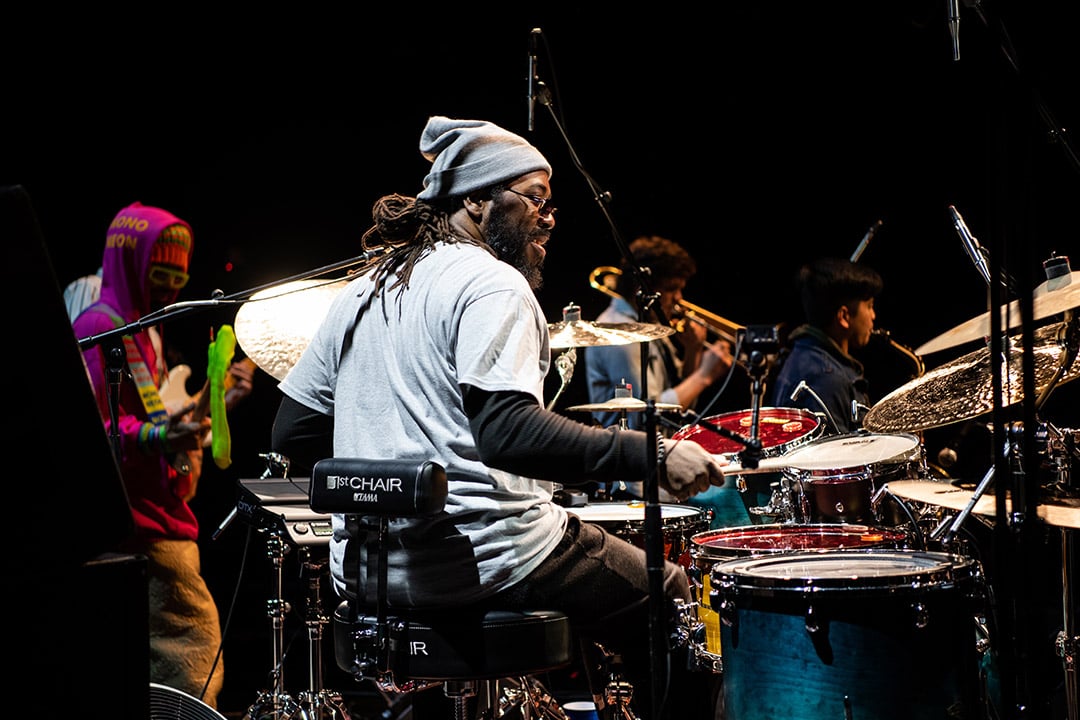 Sput Searight and Ghost-Note blew everyone away from the very first note. Funky and full of personality, Sput's performance (both with the band and solo) embodied feel-good, syncopated drumming with a ton of flair. The band chemistry was undeniable, Sput was at the top of his game, and the audience was again encouraged to clap along while the stage exploded with incredible music.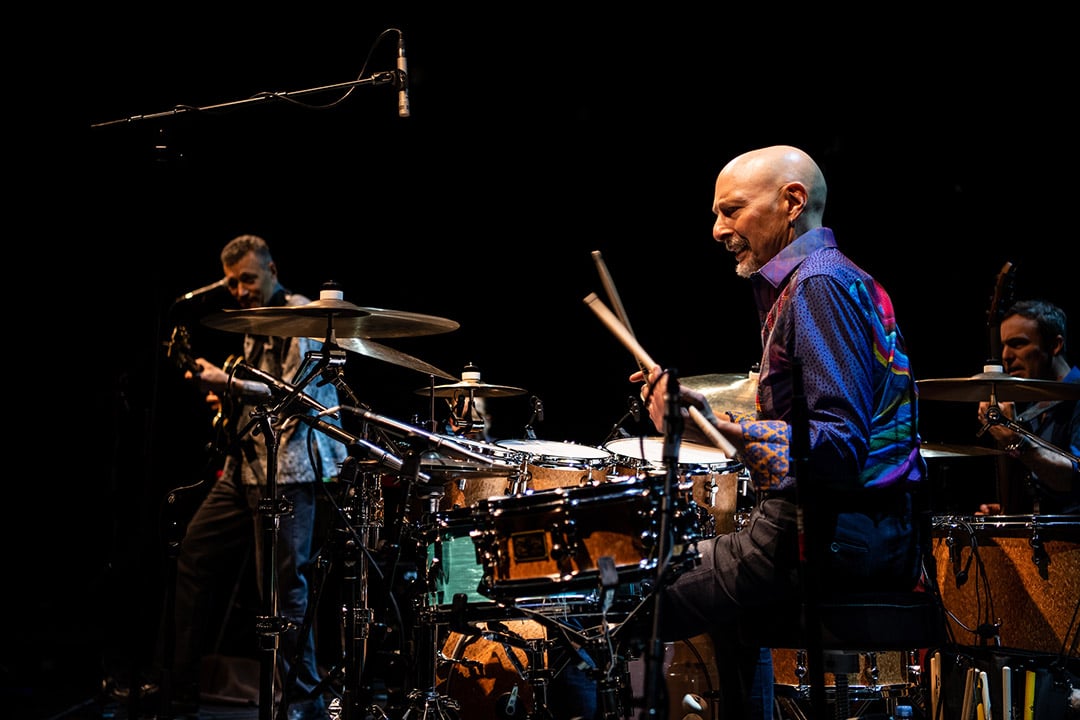 Steve Smith and Vital Information delivered a legendary rhythmic experience while exploring unconventional rhythms and a tribal vibe in a modern context. Have you heard Steve's 'vocal drumming'? His playing looked effortless – as anyone who has seen him perform would expect – and even though he's been a professional drummer for decades, he looked like he was having the time of his life (even during his hi-hat solo and brushes tune).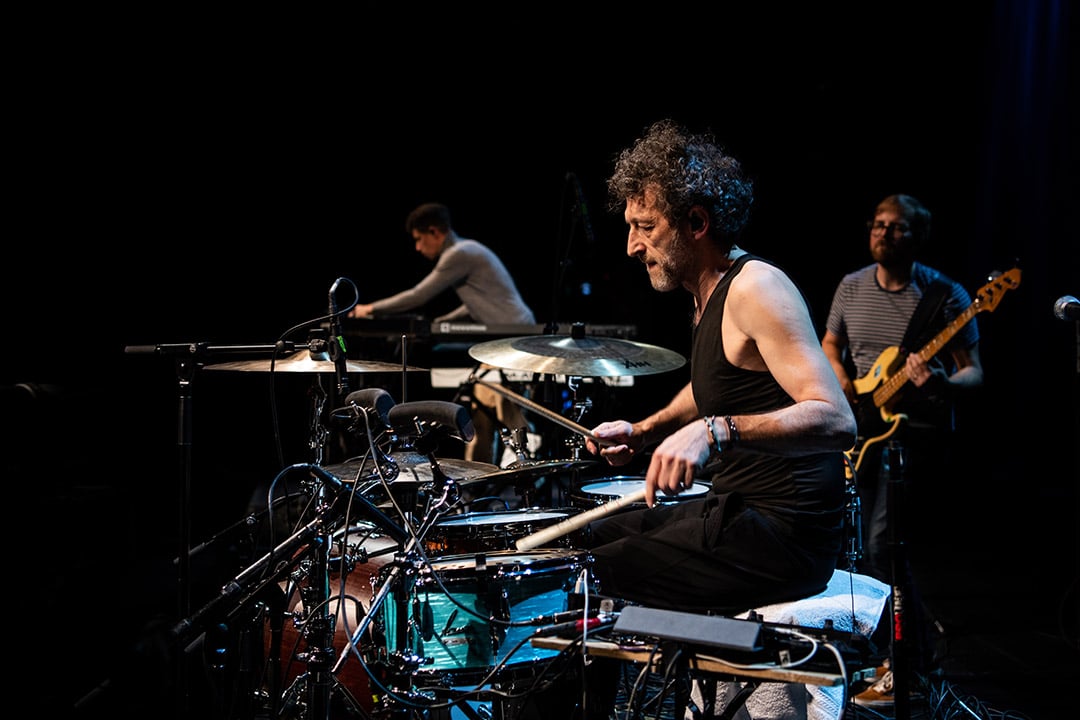 Closing out the festival was Jojo Mayer and Nerve, and what a way to end an amazing two days. Jojo's kit was hooked up to triggers, pads and pedals to give him the sounds he needs for Nerve's brand of heavy electronica. Jojo has an incredible ability to effortlessly find new positions in a phrase to place a lick. And when it was time, the bass player and keyboard player held it down while he played what could only be called an impossible solo. It's hard to believe that only one drummer with two arms and two legs could make all of those incredible sounds at once.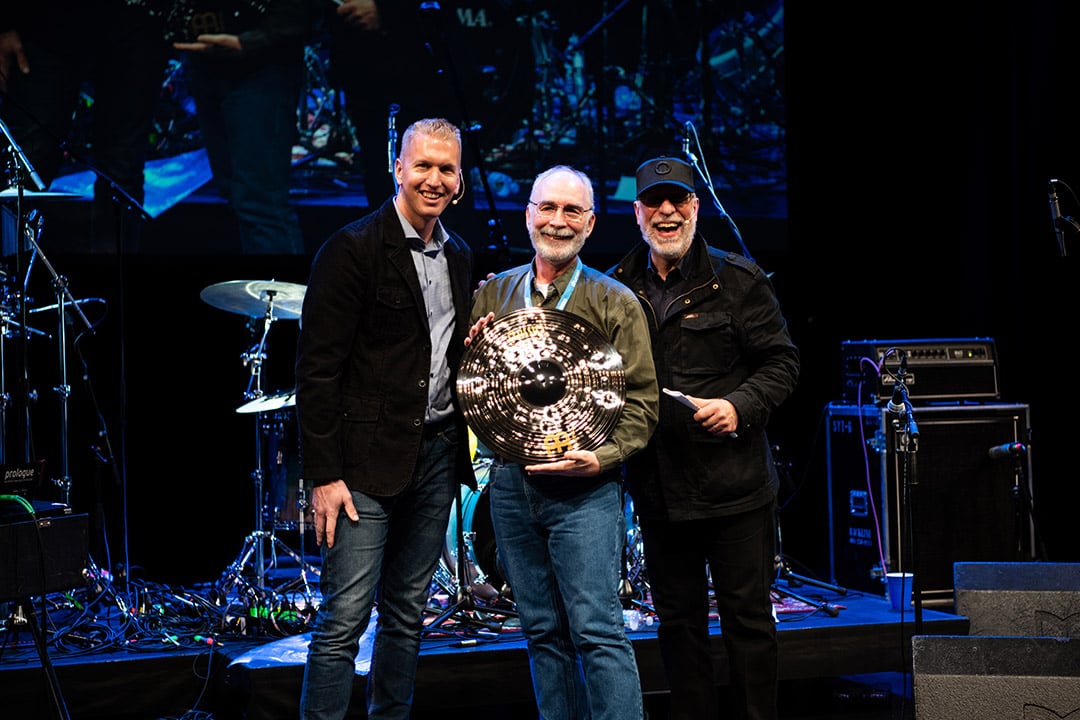 Day 2 consisted of five more world class performances (all of which earned a standing ovation), more prizes (like a cymbal played by Cindy Blackman and Aquiles Priester's snare drum), and a moving Neil Peart tribute with a photo slideshow and a moment of silence. There are no words to fully describe what it felt like to be at the Vancouver Playhouse the last couple of days, but hopefully reading these recaps can give you enough reasons to join us next time.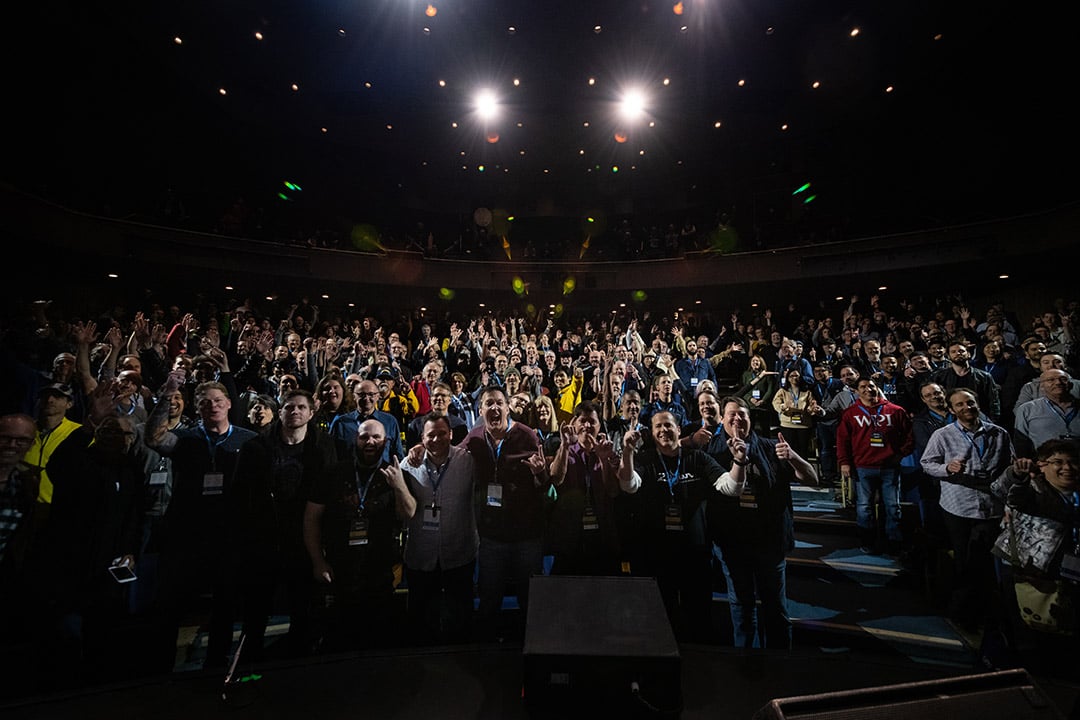 To everyone who attended or performed, shared words of encouragement, posted photos, and took the time out of their work day to be inspired, all to spend time with the best community in the world…thank you!
P.S. Check out what people are saying about Day 2: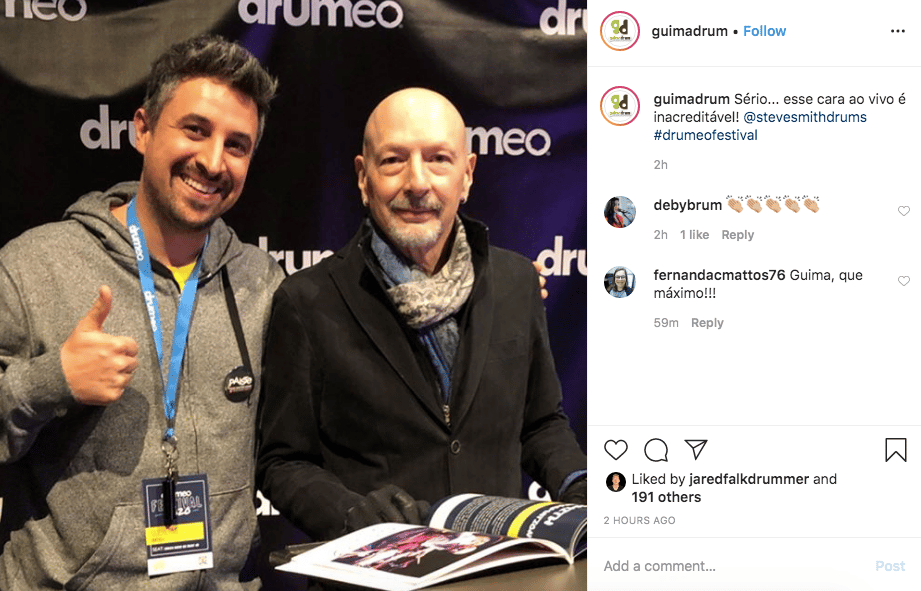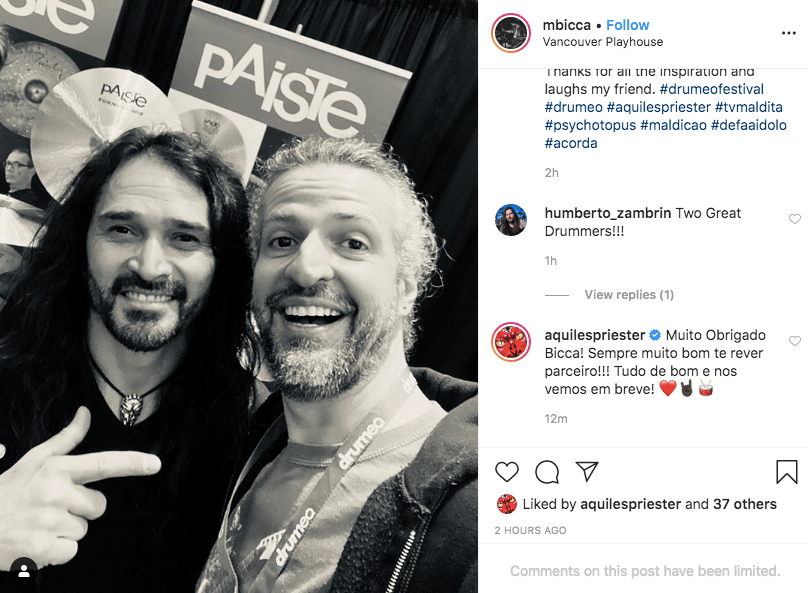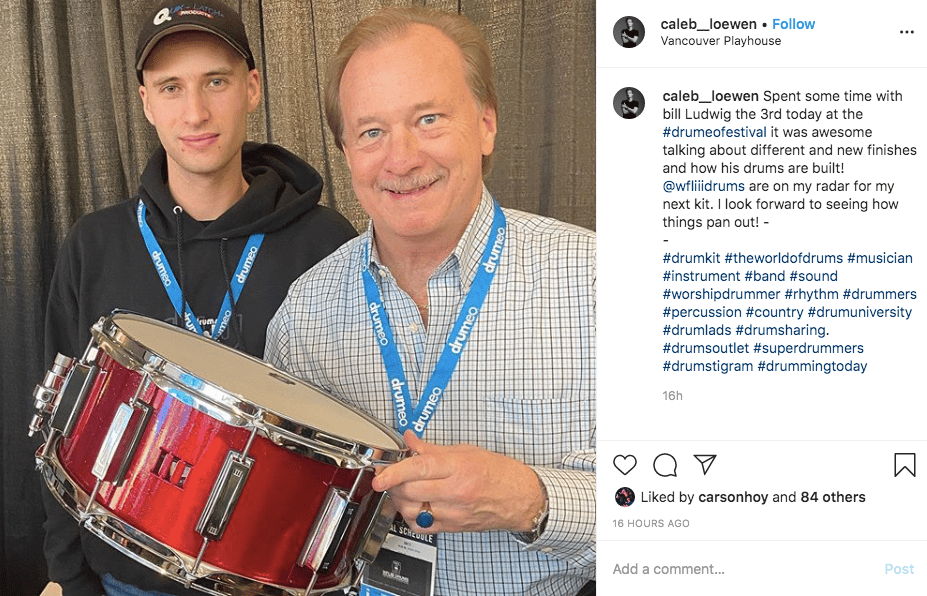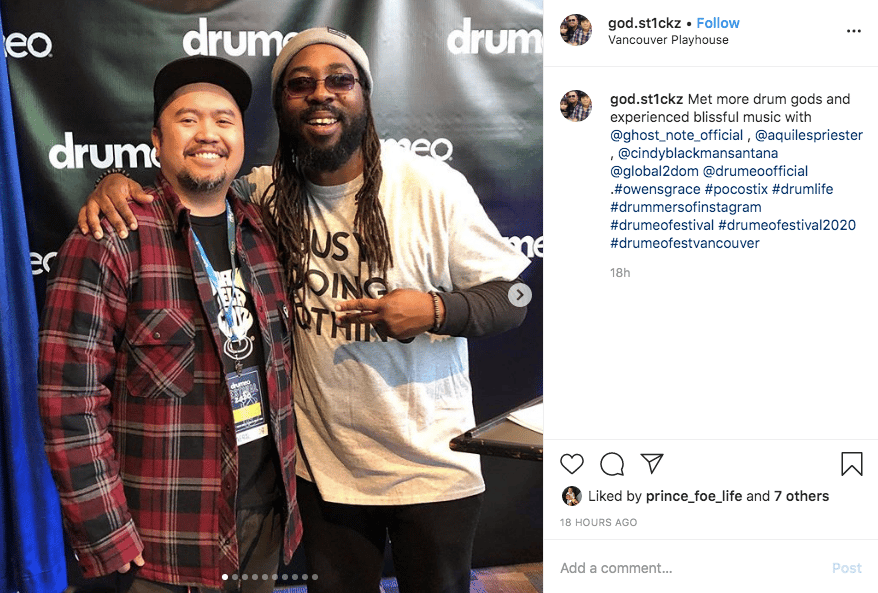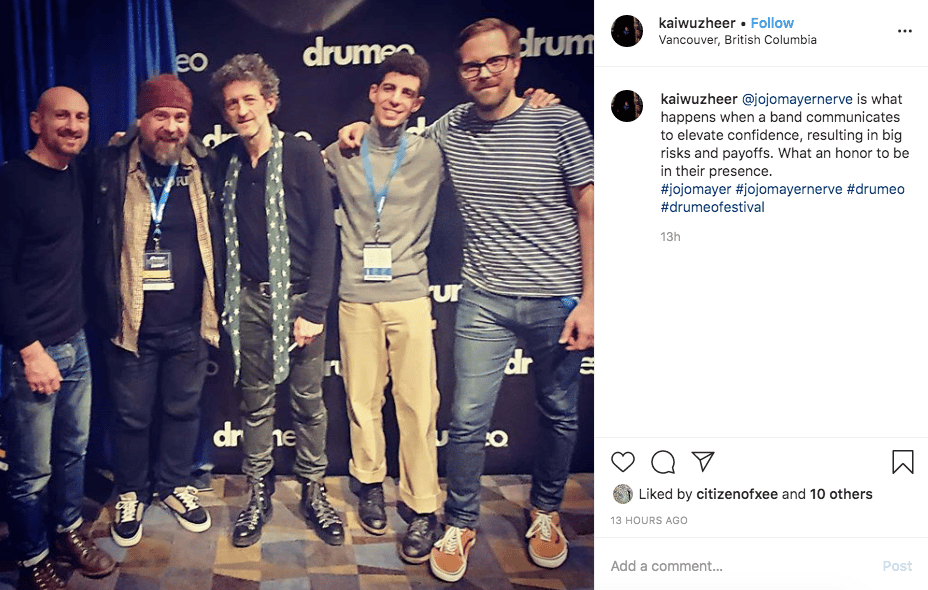 SHARE THIS: