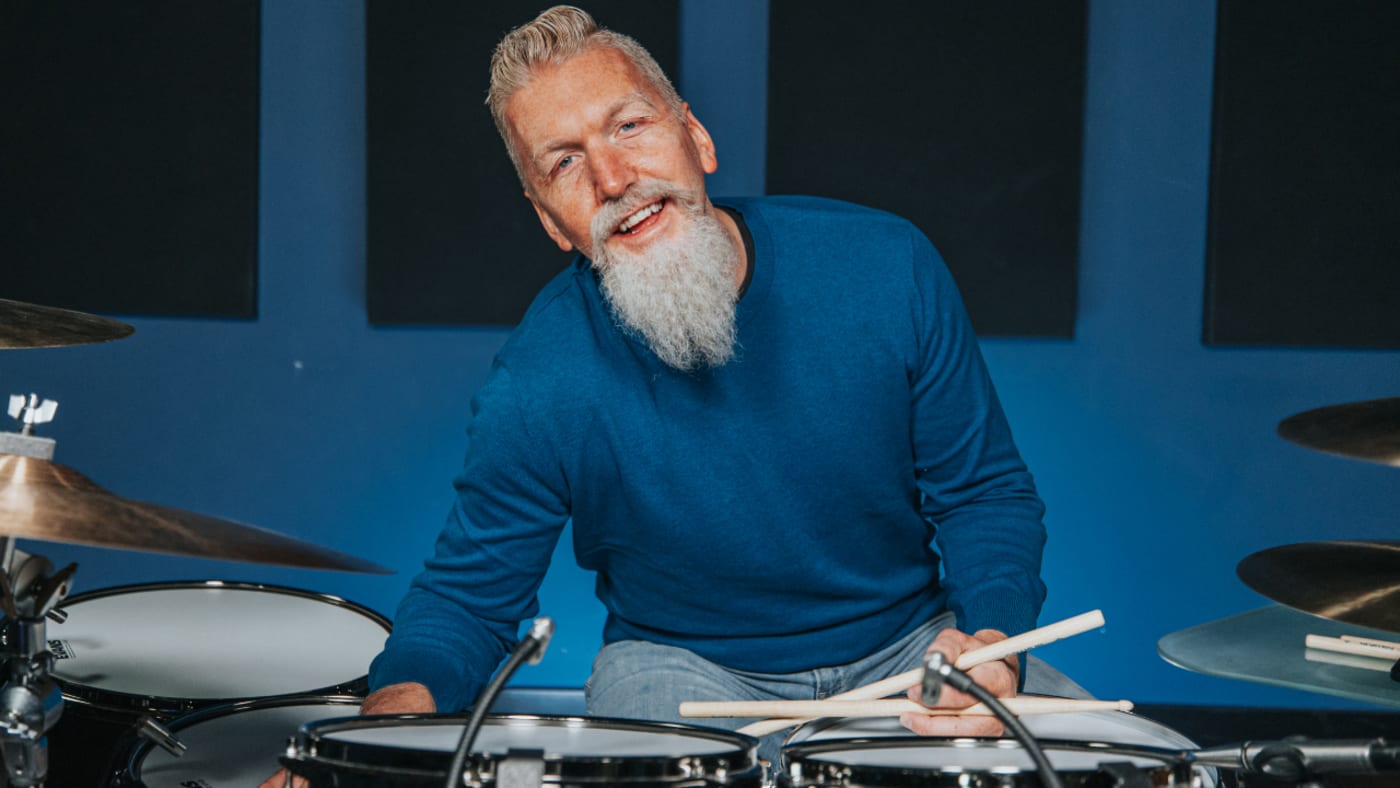 Who's that bearded guy playing Rage Against The Machine's "Killing In The Name"?
It's none other than Old Man Falk, taking a break from yelling at 'those dang kids' on his porch. He's tired. He's been posting drum videos online for almost 20 years now!
Drumming is often a lifelong pursuit, whether you're starting as a kid or as someone with a head full of grays. That's why many drummers decide to commit to a Drumeo Lifetime membership, which means you get access to everything Drumeo offers in its membership forever.
That's thousands of hours of video lessons, over 2700 songs to play along to, personalized feedback from the world's top teachers, awesome community forums, a whole bunch of drum-related shows (basically Netflix for drummers) and more.
We're opening up 100 spots to students who are ready to make a lifelong commitment to their drumming. It's not for everyone, and that's okay. But if you want one of these limited seats at Drumeo's Eternal Table™ (disclaimer: there is no table), you'll also get 20 free bonuses including all of our digital lesson packs and Hudson Music's legacy packs (lessons from iconic drummers like Neil Peart and Mike Mangini) and a P4 practice pad and a Drumeo QuietPad and 12 pairs of 5A Drumeo drumsticks by Vater.
(Whew)
A regular Drumeo membership costs $240 per year. With a Lifetime Membership, it'll pay for itself within five years. But you get so much value, you'll be thinking this was so worth it after two years (or sooner).
SHARE THIS: