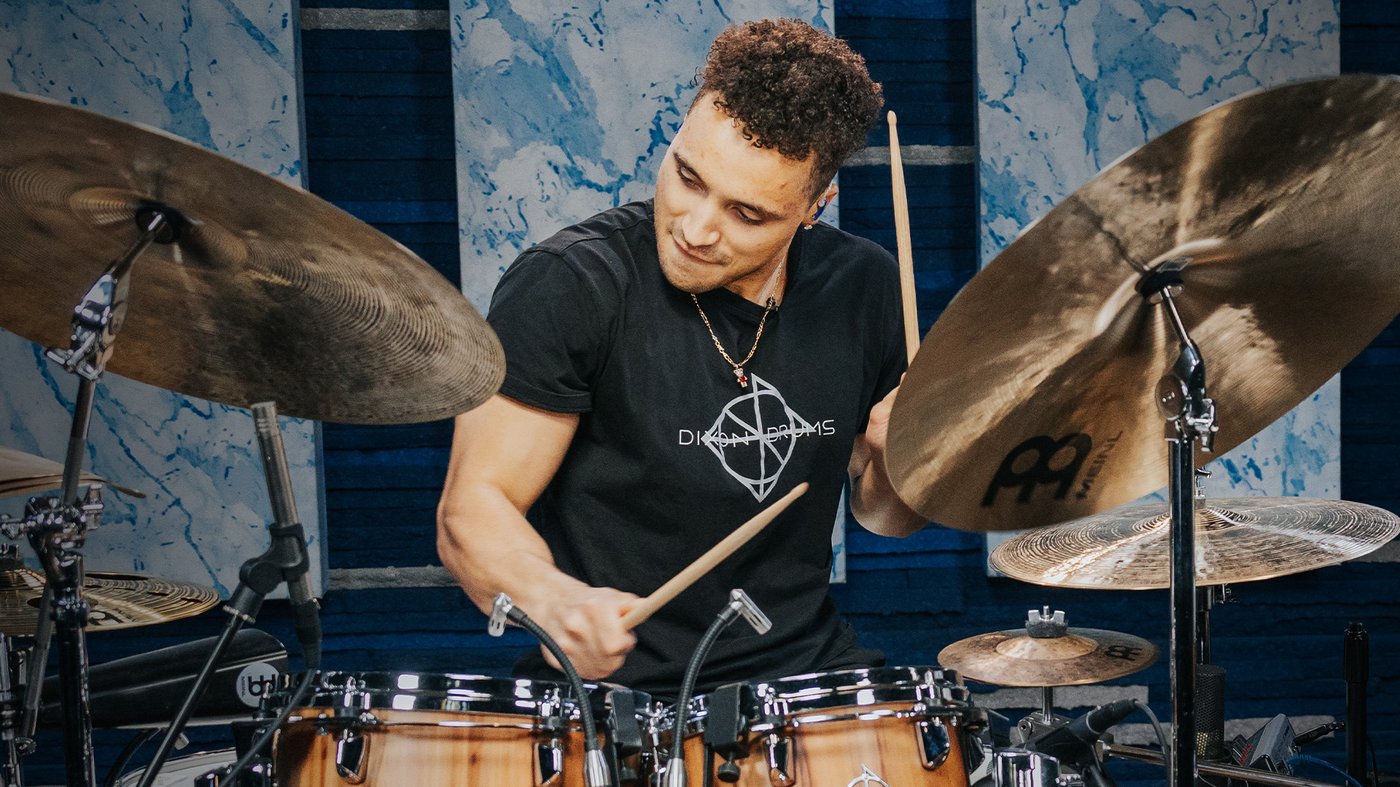 Want to know how to spice up your drum chops? This is the lesson for you!
(If not, check out our tutorial on drum chops for beginners.)
According to jazz drummer, drum teacher and YouTuber ZackGrooves (real name Zack Graybeal), your left foot is more than just a timekeeper – it's a third hand!
It's time to learn some hi-hat science in this lesson on how you can expand your grooves with that oft-neglected limb.
You'll also learn Zack's tastiest pocket chop, his top 5 drum albums, and why piano players and saxophonists were some of his biggest early musical influences.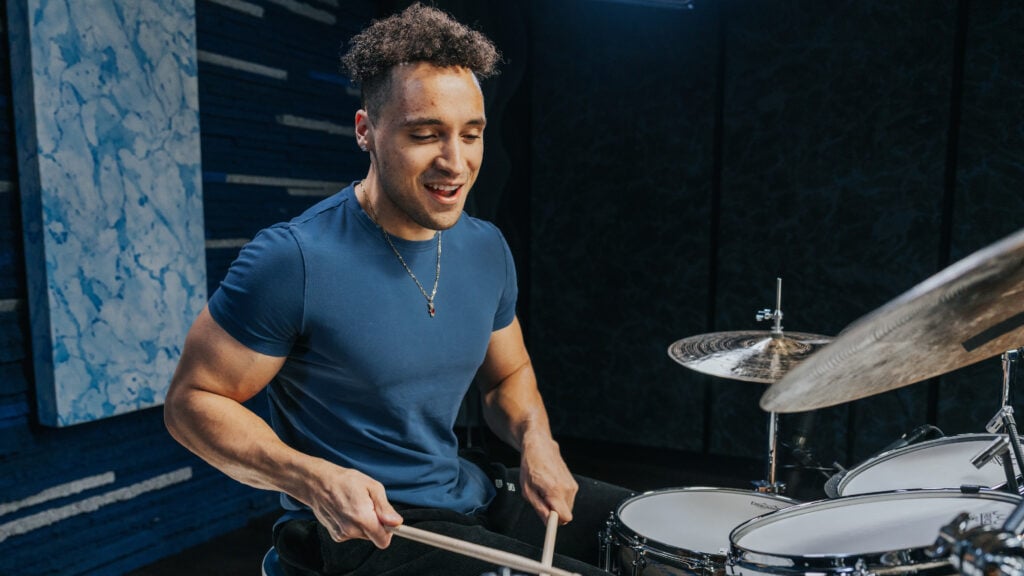 Why should you love ZackGrooves?
Growing up as a marching drummer in high school, "I love me some rudiments". Between paradiddles, paradiddle-diddles, flams and double strokes, Zack made sure his hands were well-trained.
At the same time, legendary jazz drummer Elvin Jones is one of his biggest inspirations. Everyone approaches the drums differently, and Zack has combined his love of jazz and marching rudiments into a career built on grooves and chops vocabulary. He now teaches drum lessons and hopes to make waves with his band, Everything Yes.
As if that wasn't enough, ZackGrooves isn't just a killer drummer – he's an entertainer as well, with over 350k subscribers on YouTube.
Many beginner-to-intermediate drummers (especially those who play rock, pop, and more straightforward music) forget about the hi-hat foot, especially when it comes to playing it anywhere but on the quarter note.
ZackGrooves started replacing notes here and there in chops, fills and grooves with his left foot, and soon realized this system opened up way more creative combinations.
For example, try replacing a note on the kick drum with your hi-hat foot. See how it sounds!
"Stop caring what anybody thinks. You will progress the fastest."

ZackGrooves
Exercises
Try these exercises that incorporate the hi-hat foot into these grooves and patterns. Feel free to follow along with the video at the top of this page:
Exercise 1 (9:27)
Exercise 2 (10:55)
Exercise 3 (11:33)
Exercise 4 (22:00)
Exercise 5 (22:38)
Exercise 6 (24:31)
Exercise 7 (25:29)
Lesson Outline
0:00 – SONG: "Time Machine" by Everything Yes
4:08 – Intro
5:51 – What are drum chops?
7:50 – Adding hi-hat foot to straight 16th note patterns (Exercises 1-3)
14:34 – SONG: "Arrival" by Everything Yes
21:50 – Adding hi-hat foot to 16th note triplet patterns (Exercises 4-7)
26:30 – ZackGrooves' favorite chops
29:00 – Hand-foot/linear combination tips
33:20 – Tips for getting into the left-foot substitutions
34:55 – What happened when Zack bought a cymbal on Wish (and other stories)
41:15 – Final words
42:50 – SONG: "Outro" by Everything Yes
SHARE THIS: