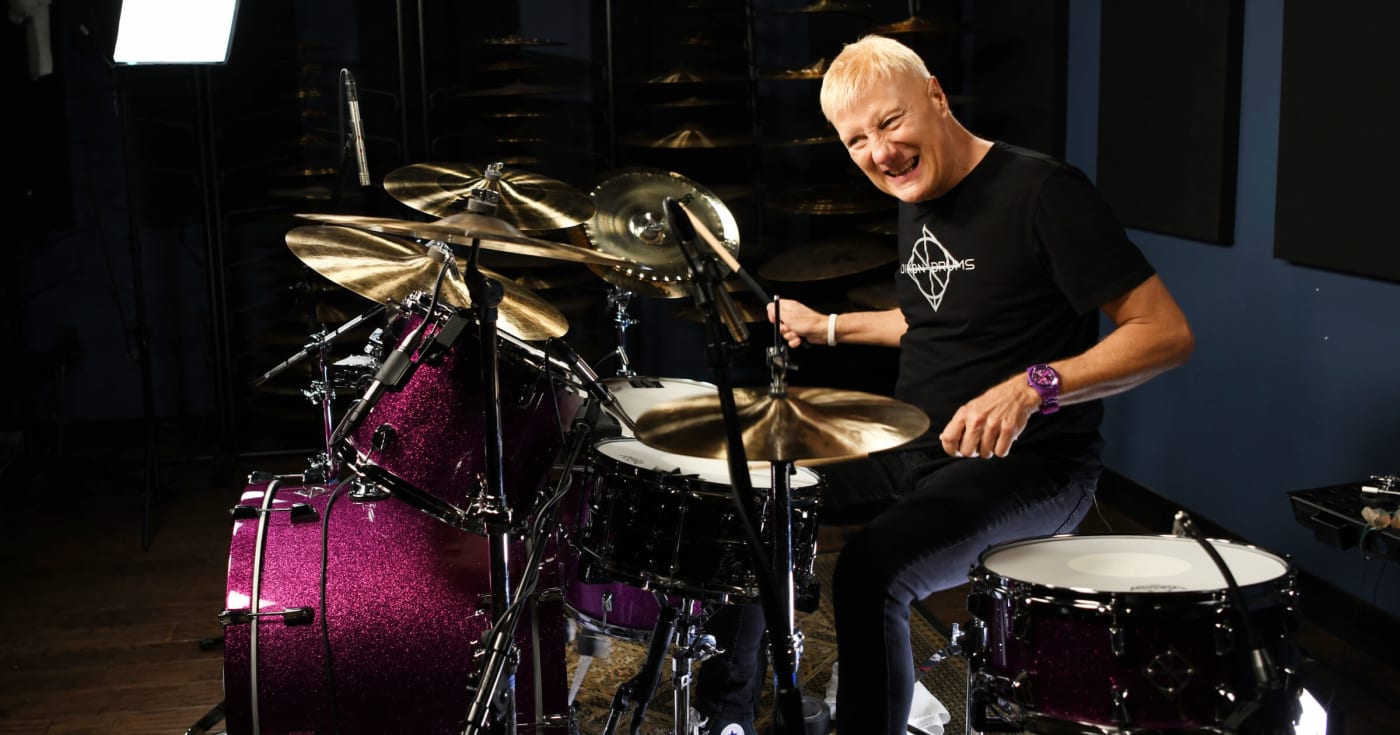 Why is Ringo Starr so great? Why all the hype after this many years?
Gregg Bissonette has been playing 'double drums' with Ringo since 2003, and has been drumming in his All Starr Band since 2008. The former Beatle was one of Gregg's earliest influences, and as he puts it, he now gets to play a few feet away from his drum hero every night.
Why does Gregg think Ringo has been such a game changer for so many drummers?
The Beatles wouldn't sound the same
Songs like "I Feel Fine" or "Ticket To Ride" wouldn't be the same without Ringo's unique parts. The drums mirror the bass perfectly in "Come Together" and the main theme is immediately recognizable. The groove from "In My Life" only has one hi-hat hit per measure, yet it's so effective that even drummers like Stan Lynch (Tom Petty And The Heartbreakers) have found inspiration there.
Ringo has his own style and swing
Many people started playing drums because of Ringo (and not just because he in one of the biggest bands in the world). Gregg changed from traditional grip to matched grip to emulate his hero. Ringo 'dances' while he plays, throwing his shoulder into it as he gets into a rocking motion.
He's got a real swing to his style, which probably comes from his favorite drummers, including Cozy Cole. Even when the tune has a straight 8th note feel, Ringo tends to swing his fills ("Strawberry Fields") which add some perfect unpredictability and feel to the song.
He changed the perception of drummers
You used to see artists like Elvis and Buddy Holly perform with the drummer in the background, generally unable to be seen by the audience. Suddenly, there was Ringo Starr up on a riser, just as important as John, Paul and George. They were a real band! The drummer isn't just keeping time in the shadows anymore; they're counting the songs off, leading the way, and creating the feel.
Ringo also led the way in how drums were recorded. The compression on the drums and cymbals, the sound, the tuning…it was a real game-changer at the time.
He's an incredible musician
Ringo and the band had such great time, you'd never notice they didn't record to a click. They always played as a unit, and Ringo listened carefully to the vocals. He never wanted a fill to get in the way of the song.
Even when he sings, he sings with the same great time and feel and swing. Plus, he brings joy to the music and makes it fun.
Whether or not you're a fan of Ringo Starr or The Beatles, you have to admit it: he was ahead of the game as a drummer, and he has forever changed the landscape for beat keepers everywhere.
SHARE THIS: