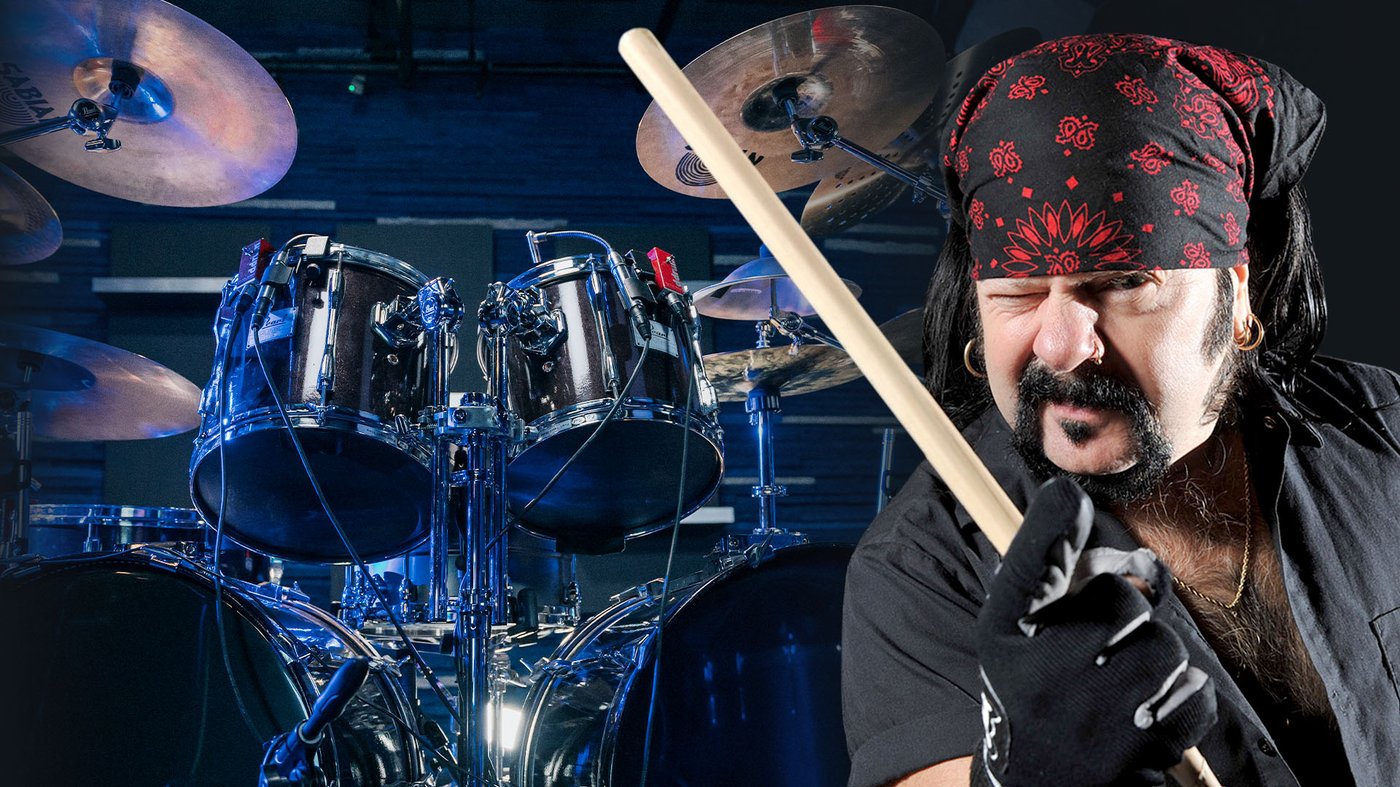 Until his untimely passing in 2018, Pantera's Vinnie Paul was one of the sickest drummers in heavy music. His crushing drum parts are instantly recognizable to metalheads, and he was the perfect rhythmic counterpart to bandmate, guitarist, and brother Dimebag Darrell (1966-2004).
Pantera achieved things most other metal bands wish they could. For example, Far Beyond Driven is one of the heaviest albums to ever hit #1 on the Billboard charts. Vinnie's beats gave the riffs his own brand of oomph, and the band wouldn't have been the same without him.
Looking at his work in Pantera, Damageplan, Hellyeah and Rebel Meets Rebel, here are 5 reasons why Vinnie Paul was a drumming genius.
1. Heavy driving grooves
Vinnie was known for intense grooves and an enormous tom sound. You could expect tons of double bass, but also tons of feel.
Listen to "Primal Concrete Sledge" from the Cowboys From Hell album for major heaviness:
In the song "Use My Third Arm", Vinnie accents the guitar on his largest rack tom in between off-beat hi-hat shots and constant double kick:
The chorus of "Drag The Waters" may be simple, but it's so heavy it'll make your grandma headbang:
While he could do a lot using only single strokes ("13 Steps To Nowhere" has a great tom pattern punctuated with accents and ruffs), Vinnie would sometimes throw in a paradiddle (like in the syncopated groove in "Shedding Skin").
In the song "Slaughtered", he uses a double paradiddle to create a tasty, syncopated groove:
The Pantera drummer took 18 months away from music following Dimebag's death, but eventually helped form the supergroup Hellyeah with members of Mudvayne and Nothingface – and it was like he'd never stopped.
Listen to "One Thing" by Hellyeah where 16th note triplets slide in between straight 16th notes:
Are you the next Vinnie Paul?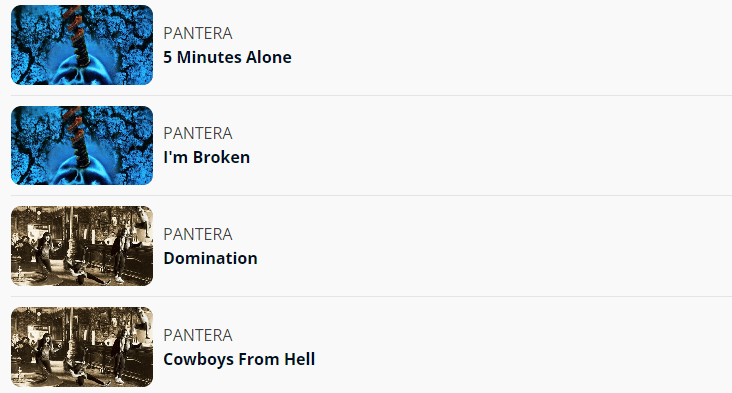 Want to learn Pantera songs note for note? Learn to play just like Vinnie Paul using Drumeo's practice tools that let you slow down and loop parts, practice along with drumless tracks and more.
2. Not afraid to leave space
In the metal world, drummers are often praised for playing a ton of notes. Vinnie's lean and mean drumming stemmed from being able to play – and not play – exactly when he needed to.
The reason "Moment Of Truth" by Damageplan, "This Love" by Pantera, and the end of "Domination" by Pantera sound so heavy is because they're so beautifully simple.
Don't forget "I'm Broken" and "Floods" by Pantera.
3. Signature drum fills
Vinnie's fills are just as integral to the songs as Dimebag's guitar riffs.
Check out this example from the chorus of "Walk" by Pantera, one of the biggest hits from their Vulgar Display Of Power record. Talk about a recognizable drum part for any metal drummer:
It's not always about "big licks". Sometimes, just pushing one shot off the beat can have a huge impact, like in Pantera's "5 Minutes Alone".
"Drink Drank Drunk" by Hellyeah has a cool 4-bar drum break at the end of the guitar solo:
And the intro of Hellyeah's "Say When" has an awesome triplet section between the toms and kicks:
Fills can make a song memorable or kill the momentum, and Vinnie's always had a purpose.
4. Brutal intensity
Vinnie Paul helped Pantera get even heavier on The Great Southern Trendkill, especially on the title track and "Suicide Note, Pt. 2".
His intensity doesn't just come from speed; one of the most intense double kick patterns of the '90s is on "Becoming", where he creates triplets using a double stroke on his right foot – something not many metal drummers were doing at the time.
Let's not forget about the mid-tempo, driving double kick groove and syncopated ride bell pattern in "Domination":
5. Outside-the-box drumming
Vinnie Paul was mostly known for his powerful sound and feel, but he could still create technical and creative drum parts ("Pole Rider" by Hellyeah features a cowbell and vibraslap).
You can find arguably one of the best 7/8 grooves in metal in the Pantera track "I'm Broken":
One of Vinnie's 'tricks' was beat displacement – when notes are shifted to unexpected positions. In "5 Minutes Alone", the guitar line in the verse makes it clear the part is in 4/4, but Vinnie plays on the offbeat for a bar to flip the beat onto the 'and'. Even if you know what's happening, it might throw you off so you hear it as a bar of 9/8 and a bar of 7/8:
Vinnie also does this in "Matter Of Time" by Hellyeah, where he pushes the beat back and forth in a 2-bar phrase. The pre-chorus in "Wake Up" by Damageplan also has an unusual beat where he throws his accents off from the quarter note.
The list could go on, but we'll end it here. This is our tribute to the founding father of groove metal, a huge inspiration to many metal and hard rock drummers: Vinnie Paul.
Getcha' pull!
SHARE THIS: