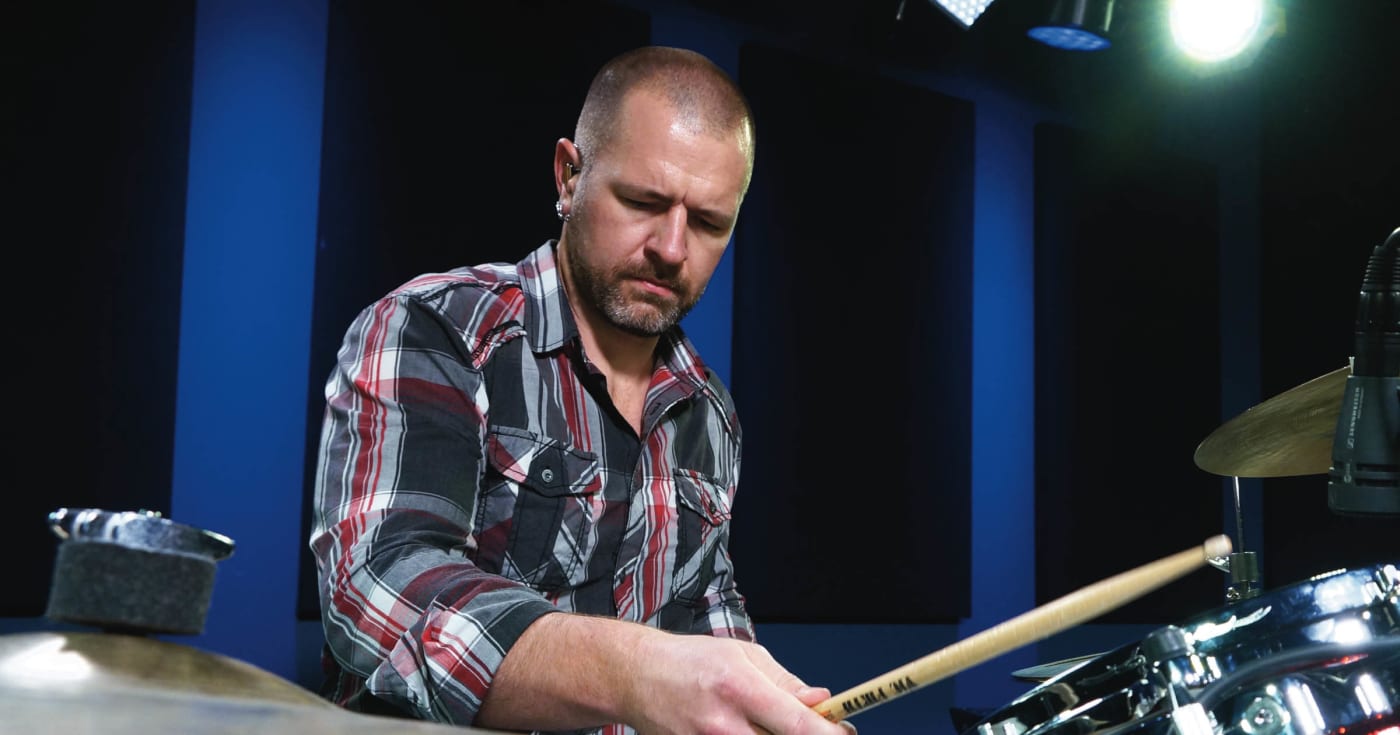 The up-beat shuffle is similar to a classic shuffle but with a couple of slight adjustments. A great example of this groove in a musical context is Tears For Fears song "Everybody Wants To Rule The World" released in 1995. Let's break this down!
Let's start with the hi-hat pattern. We'll begin by playing the second note of the first triplet, then we'll play every other triplet going forward.
Once you have that pattern down, let's add in the kick drum to all four quarter notes, as well as the snare drum on counts two and four. The main sound of this shuffle is from these three parts, so anything past this is icing on the cake!
If you want to take this groove even further, let's add in a shuffled kick drum. This means basically doubling up on the kick drum notes we've already been playing. The snare and hi-hat notes stay the same.
To tie it all together, let's fill in all of the other triplets with ghost notes. The main challenge here is playing all the ghost notes while keeping the strong back beat on counts two and four. This means you'll be playing a ghost note, followed by a strong accent, followed by another ghost note. This motion can be tricky if you've never done it before, so take the time to build up the muscle memory.
---
More lessons from Stephen Taylor:
► 10 Drums Fills Every Drummer Should Know
► How To End A Song On Drums
► How To Get Paid As A Drummer
SHARE THIS: