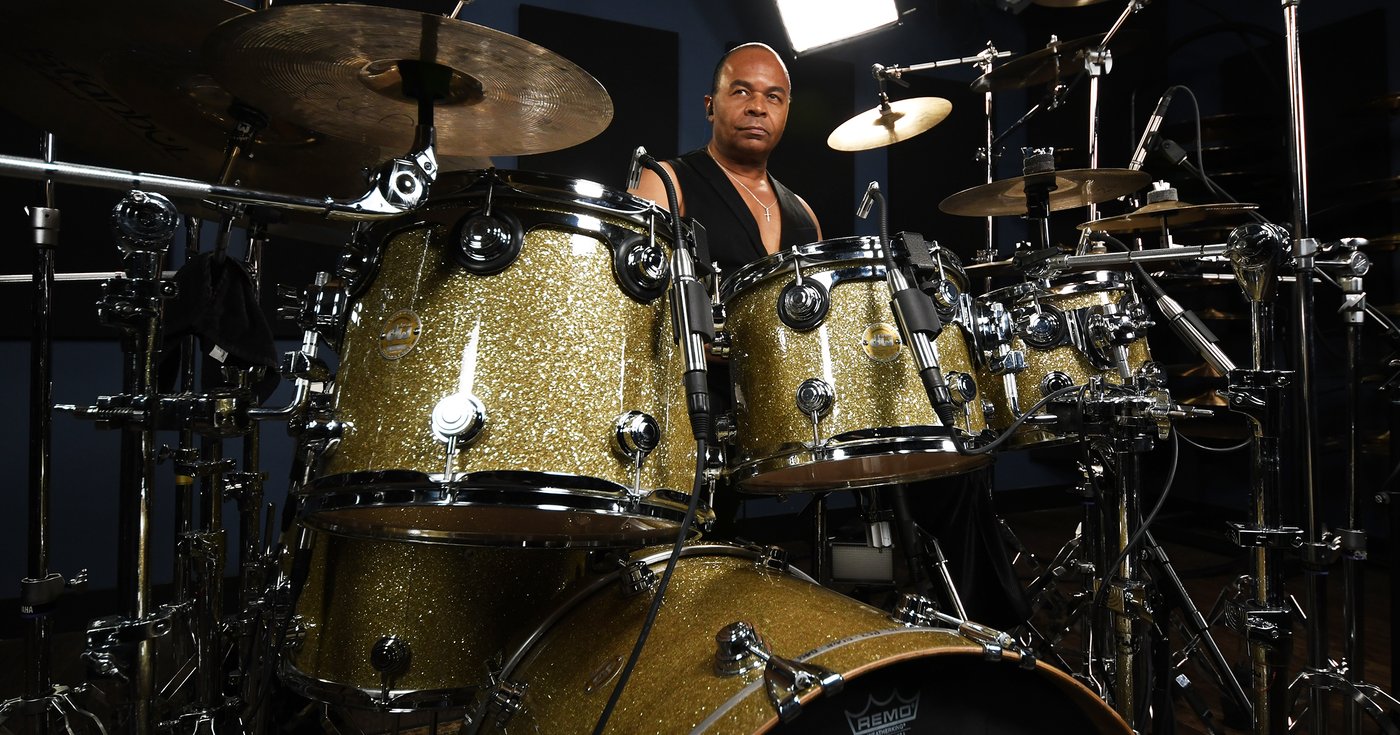 You've seen all the Michael Jackson tracks Jonathan Moffett performed during his time in our studio, but now it's time for a drum solo! In this solo, Jonathan Moffett will show off his fast foot (where do you think his nickname came from?!), two-handed hi-hat beats, melodic tom patterns, and a never-ending barrage of ghost notes. This solo has everything you'd want from the man himself.
About Jonathan:
Jonathan "Sugarfoot" Moffett has recorded and/or toured with some of the greatest pop artists of our time, including Elton John, Janet Jackson, The Jacksons, Cameo, Lionel Richie, George Michael, Kenny G, Doug Miller, Peter Cetera, Bill Meyers, and Cirque du Soleil, besides guest appearing at popular television shows like The Tonight Show, Good Morning America, Saturday Night Live, and The Arsenio Hall Show.
Among his biggest musical feats, none come close to his extensive work with the all-time greatest pop artists of the last 100 years: Madonna and Michael Jackson. Jonathan toured extensively with Madonna and recorded drums for several of her albums, including "True Blue" and "Like A Prayer". As for the king of pop himself, Jonathan was his drummer for The Destiny Tour, Triumph Tour, Victory Tour, 1988 Grammy Awards with Michael, HIStory Tour, Michael Jackson: 30th Anniversary Celebration, This Is It, & Cirque's Immortal World Tour.
---
SHARE THIS: