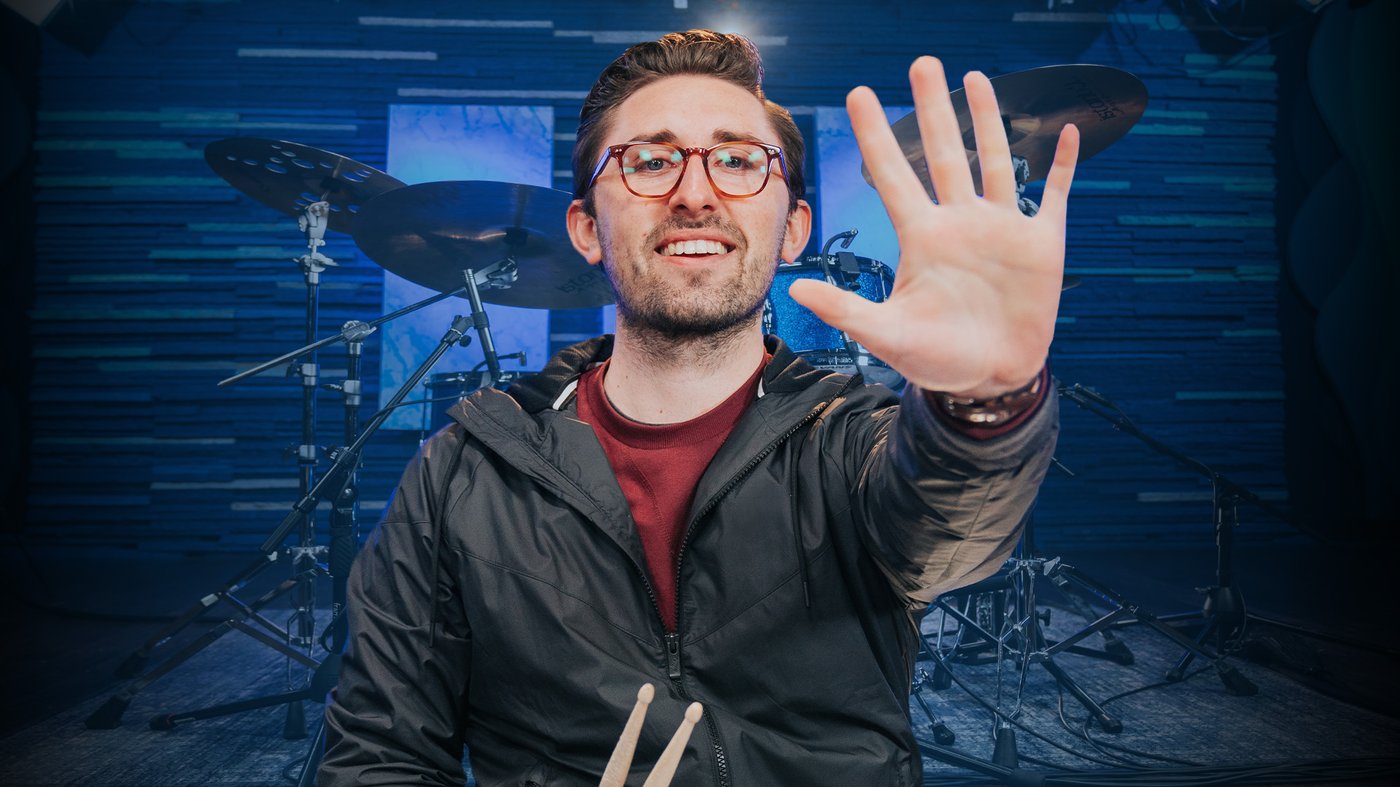 If you're a beginner drummer who's just learning how to play drums, here are five easy songs you can play right now.
No joke – even if you've never picked up a pair of sticks (learn how to hold drumsticks here), all of these songs are based on this simple drum groove. You can play the same beat the entire song, and as you progress in your drumming skills, you can add fills and other details later.
(P.S. We have the drumless versions of these tracks available for Drumeo members – get a free 7-day trial to our online drum lessons platform now!)
1. "We Will Rock You" – Queen
A great song for brand new drummers, the original recorded track is just stomps and claps – but Roger Taylor would play the rhythm on the drums live. It's the same groove the whole song, which means it's a great way to practice a simple beat while rocking out to a Queen classic.
2. "Knockin' On Heaven's Door" – Bob Dylan
Another song you can get through by playing just one beat – the essential rock beat – you should focus on consistency and spacing between the notes.
3. "Boulevard Of Broken Dreams" – Green Day
Similar to the last beat but with one more note on the kick drum, you can groove on the same pattern through the whole song if you want.
4. "Billie Jean" – Michael Jackson
This is basically the quicker version of the groove from "Knockin' On Heaven's Door."
5. "You Shook Me All Night Long" – AC/DC
This song is similar to "Boulevard Of Broken Dreams" with an extra kick drum hit. It's a bit quick for a new drummer, but if you slow it down and get it solid, you'll be playing at full speed in no time.
The practice tools in the Drumeo members area let you loop (repeat) sections, slow them down, and find drumless versions of songs to play around with. Get a free 7-day trial to the Drumeo lessons platform – you'll be amazed at how quickly you'll be playing your favorite tunes!
You might like these other articles, too: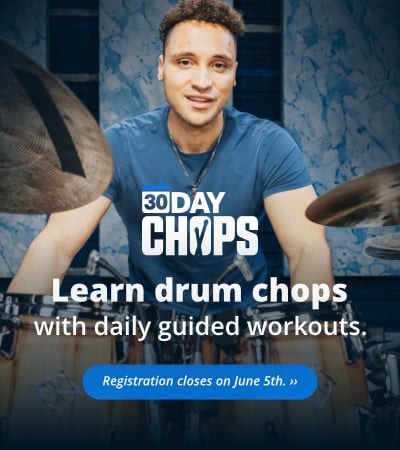 SHARE THIS: